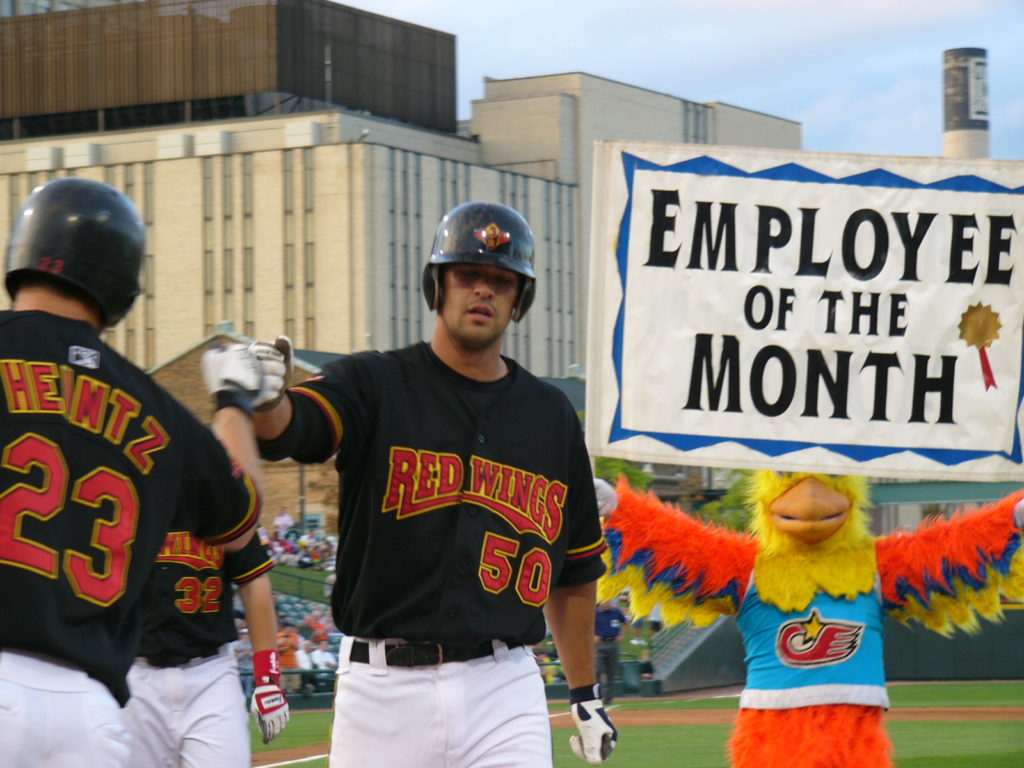 Courtesy of RedWingsBaseball.com
ROCHESTER, NY – Former infielders Garrett Jones and Joe "Poison" Brown will be inducted into the Rochester Red Wings Hall of Fame on Saturday, June 30 before the Wings host Lehigh Valley at 7:05 p.m. Jones will be in attendance for the ceremony.
Garrett Jones – Jones becomes the third player in the Twins era to be elected, joining Howie Clark in 2015 and Jason Bartlett in 2016. Jones is 10th in Red Wings history with 518 career games and seventh all-time with 81 career home runs. He also ranks among Twins-era leaders in games (1st), hits (1st, 503), doubles (1st, 119), triples (6th, 11), home runs (1st), total bases (1st, 887), runs scored (1st, 282), RBI (1st, 326), walks (1st, 167), slugging (6th, .458) and OPS (10th, .776). Jones helped lead Rochester to the 2006 Governors' Cup Championship Series vs. Toledo as he batted .406 (13-for-32) with a double, three home runs, 10 RBI, one stolen base and seven runs scored in nine playoff games. In his final game as a Red Wing, Jones hit a walk-off three-run home run in the season finale on September 1, 2008 to beat Buffalo 9-6. He finished his career by playing 911 MLB games over eight seasons with the Twins, Pirates, Marlins and Yankees. 
Joe "Poison" Brown – Brown, an International League Hall of Famer born in Buffalo, played over 1,500 games in 11 IL seasons from 1924-34 with seven different teams. He played with Rochester parts of five seasons from 1928-30 and 1932-33. His most productive stretch came with Rochester from 1928-30 as the Red Wings won three straight pennants and he batted .304 with 583 hits, 406 runs scored, 93 doubles, 39 triples, 20 home runs, 223 RBI and 53 stolen bases. Brown ranks among Red Wings career leaders in runs scored (3rd, 483), stolen bases (T-4th, 71) and hits (5th, 739). He likely ranks in the top 10 in several other categories, including games played, but his numbers vary in 1932-33 as he split those seasons with multiple teams in the IL.