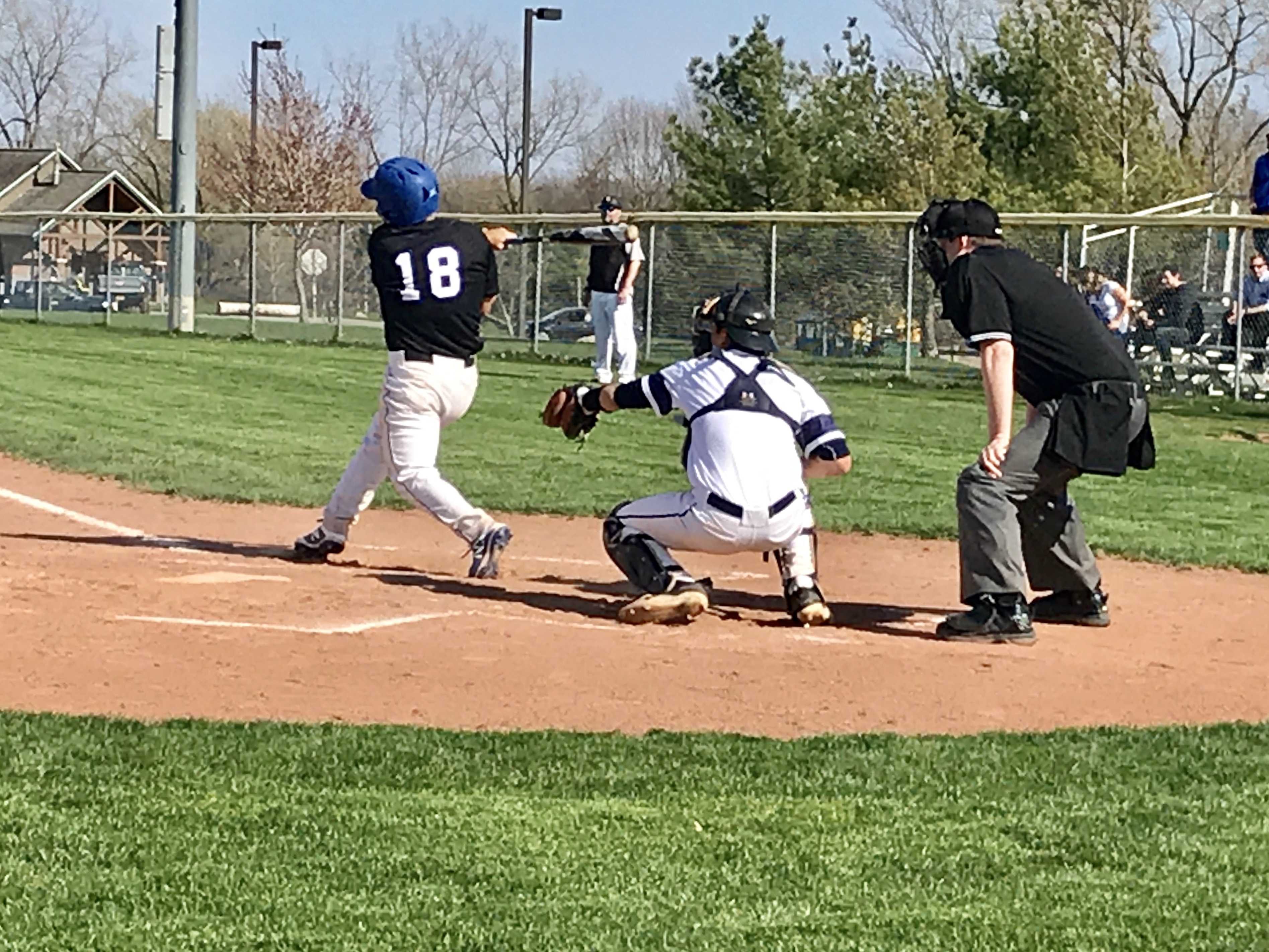 By PAUL GOTHAM
BRIGHTON — In Peter Weir's 1998 action flick Master and Commander, Captain Jack Aubrey (played by Russell Crowe), facing the possibility of losing his ship during a storm, snaps at his crew: "I can't control the wind; I can only hope to harness it."
Brockport's Matt Davis and Brighton's Jason Wasserman might have shared Aubrey's wisdom with their teams Tuesday.
With the wind blowing out, the Brockport Blue Devils and Brighton Barons combined for 33 hits including 16 for extra-bases, 30 runs and four lead changes.
A seven-run Brockport sixth proved the difference and at 7-5 (4-1 in the division), the Blue Devils remained atop Monroe County Division III with a 20-10 win.
"Ill give them a lot of credit; they were resilient," Davis said of his squad. "They were able to keep our approach and keep swinging and able to dig ourselves out of trouble. That's what it is."
Brockport sent 12 to the plate in the decisive frame.
Tailing 10-9, Gordon Fisher started the stanza with a double. Ashton Scott followed with an RBI single.
Two outs later, the Blue Devils stung together four RBI hits. Scott capped the outburst with a two-run double.
"We've been talking about approach the last couple of days," Davis added. "They had a great approach. Line drives and a couple of fly balls that are getting away on a windy day. But when you put the ball in play, good things can happen."
Nicholas Nealon plated Frank Lauricella with a single to give Brockport a lead it did not surrender. Ryan Oliva and Joshua Keenan knocked back-to-back RBI doubles. Sam Velletri made it a 14-10 game with a single.
Keenan allowed one run on two hits over two innings for the win.
"He was able to come in and throw strikes," Davis stated. "That's what you need. Throw strikes and get outs. We were able to make some plays behind him. Give him credit. He did what he needed to."
The win snapped a mini two-game skid for the Blue Devils.
"The last couple games we've been making mistakes and yesterday we couldn't overcome them. Today we were able to. By the time sectionals roll around, you can't make those mistakes or you'll be in trouble."
Keenan and Velletri collected fours hits apiece. Both drove in two runs. Keenan scored four times. Velletri crossed home three times. Cole Penders finished 3-for-6 with seven RBI and two runs scored. Lauricella and Scott both had two hits. Nealon and Oliva had two. Christian Wiest pitched a scoreless seventh.
Nine-hole hitter Dan Cook led Brighton (4-4/1-4) going 3-for-4 with three RBI and two runs scored. Jack Falter went 2-for-3 with a double, two RBI and two runs scored. Nico Aagesen had a bases-clearing triple in the fourth to help Brighton to an 8-3 lead. Aagesen had five RBI. Sam O'Hara had two hits including a double.