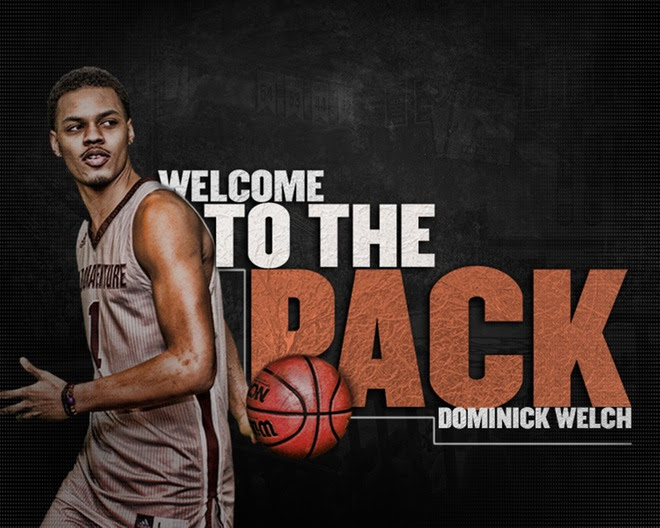 Courtesy of GoBonnies.com
ST. BONAVENTURE, N.Y. – Dominick Welch, a 6-5 small forward from Buffalo who is the all-time leading scorer in western New York boys basketball history, has signed a National Letter of Intent to attend St. Bonaventure University, Bonnies head coach Mark Schmidt announced.
Listed as a three-star small forward by ESPN.com, Welch is spending this year at Spire Institute, a prep school in Geneva, Ohio, where he played for head coach Dave Briski. Welch helped lead Spire to an at-large berth in the national prep school playoffs, where they beat Hargrave (Va.) Military Academy before falling to eventual runner-up Northfield Mount Hermon (Mass.). For the year, Welch averaged 18 points and 6.2 rebounds over 29 games, earning Power-5 Prep Conference Player of the Year honors. He made 50 percent of his shots overall and 38 percent from three-point range.
Welch finished his career and Cheektowaga with 2,736 points. As a senior in 2016-17, he averaged 30.4 points, 12.2 rebounds, 3.4 assists and 3.0 blocks per game. He scored 51 points, a school record, in his final regular season game. Welch won The Buffalo News'Allen Wilson Award as the top boys basketball player in the Buffalo area in 2017. He also was named to the first team All-State by USA Today and was a finalist for the New York Mr. Basketball award.
Welch played AAU basketball for the Albany City Rocks.
"Our expectation is that Dominick will be an integral part of our team immediately," Schmidt said. "He has a great shooting stroke, can score in lots of ways and loves to play fast. Like any good program, we always want to recruit the best players in our backyard, so to speak. This will be a home close to home for him."
"With the help of Coach Briski and the whole staff at Spire, Dominick has matured physically and mentally this last year," Schmidt continued. "He has committed to the game and his career. He's taken advantage of his prep year to improve in every way possible, and that's a credit to him and to the Spire coaches. He has a ton of potential and we're excited to get started working with him."
Welch is the third new player set to join the Bonnies next season along with freshman guard Kyle Lofton and junior guard Jalen Poyser, who transferred from UNLV. Like Welch, Lofton spent a year in prep school, attending Putnam (Conn.) Science Academy.
The Bonnies' three starting guards from this season – Jaylen Adams, Matt Mobley and Idris Taqqee – will graduate in May. St. Bonaventure has won at least 20 games the last three years, topped by a school record 26 wins this past season, when the Bonnies reached the NCAA Tournament and won a First Four game over UCLA.