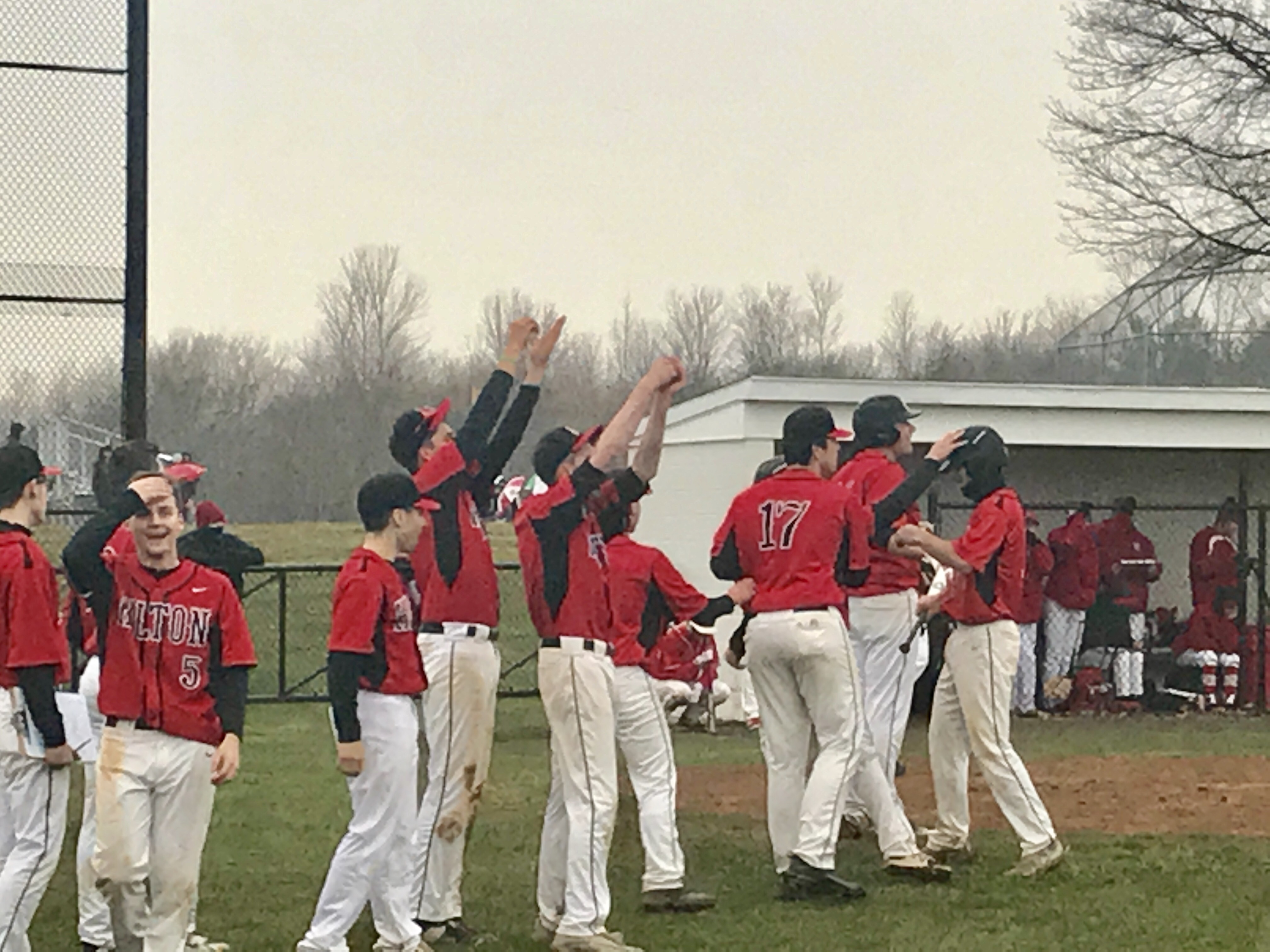 By PAUL GOTHAM
HILTON — Clouds covered Hilton's Schwonke Field, Wednesday. Rain drizzled on a dank afternoon. The mercury in local thermometers, as has been too common of late, refused to climb.
It was barely a setting for a home opener.
Jeff Murphy's squad, though, didn't pay much attention to the weather. They also didn't put out a welcome mat for their opponents.
Hilton's Cadets scored in bunches and opened Monroe County Division I action with a resounding, 16-5 victory over Fairport.
"They worked really hard in the offseason," Murphy said of his club. "They got rewarded for it today."
Hilton pounded out 14 hits and put crooked numbers on the board in the second, fifth and sixth innings to improve to 2-2 on the season.
"We hit down south like that," the 13th-year coach said referring to Hilton's recent spring break trip to Florida where the Cadets hit .350 as a team over three games. "We really have gotten better. These guys are a hardworking group. They worked hard at getting fit and getting a little stronger, and they proved it today."
Gavin Moore paced the offense going 3-for-3 with two walks, four RBI and two runs scored.
"It felt great," the junior centerfielder said. " I was seeing the ball really well and just keeping my head down and putting a nice swing on it."
Moore's two-run double helped the Cadets author a response to a fourth-inning Faiport rally. He plated Alexander Noto and David Stirpe as Hilton broke open a 5-5 game with a seven-run fifth.
"You can't just cower away," Moore said. "You got to keep fighting with them. They're not going to go away and neither are we. We're here to stay."

John Cavallaro ignited the outburst with a double off the fence in centerfield.
"My coach always tells me to go in the box and relax," the senior catcher explained. "I finally relaxed my hands and did what I had to do."
After laying off 1-1 curveball, Cavallaro jumped on the next pitch – a fastball out over the plate.
"I was a little in front of it. I didn't think it was going to carry that far.
"I had to get the team going. Everyone started hitting and look at the score."
Morgan Kunigan beat out a bunt in front of the Fairport third baseman to put runners on the corners, and Drew HerrNeckar brought home the first run of the inning with a single up the middle.
By the time they finished the frame, Hilton sent 10 to the plate and led 12-5.
"Our approach is so much better," said Murphy whose team finished 6-14 last season. "We're more disciplined. Our two-strike has gotten so much better.
"We got guys who compete. They rely on each other. They work hard in practice every day."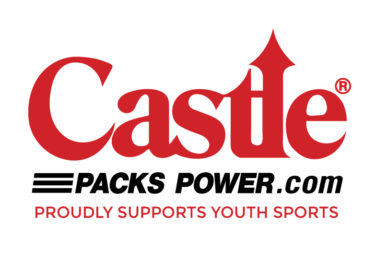 Robert Oliveri picked up the win. The senior right-hander came on in the fourth with three runs in and a runner on second.
"I wanted to go out there and throw strikes, pound the zone," he explained. "It was the top of their order. I wanted to pitch to contact and let my defense do the work."
After setting down a batter on strikes, Oliveri induced a ground ball to end the threat without any more damage.
"The curveball and slider were my out pitches," he said. "But the fastball and change-up were the go-to pitches to get the count in my favor."
Nic Rohloff started and went three and a third. The senior co-captain also delivered a two-run double as Hilton jumped to a 5-1 lead in the second inning.
"He gave us good innings," Murphy said of his starter. "I know he's disappointed. He's a competitor. He's disappointed after giving up four runs."
Mike Sabatine led Fairport. The senior and University of Maine commit went 3-for-4 at the plate with a double, triple, one RBI and three runs scored. Sabatine and Tyler Smith connected on back-to-back doubles in the the fourth when it looked like Fairport would grab the advantage in the game.
"Their hitters are legit," Murphy said of the reigning division co-champoions. "They got a great hitting lineup, and I thought our pitchers did an outstanding job of keeping them off-balance. We made the plays we needed."
Kunigan struck out two and walked two over two scoreless innings in relief. At the plate he finished 2-for-3 with a walk and three runs scored.
Justin DeVos scored twice and drove in a pair of runs for the Cadets. Stirpe had two RBI. HerrNeckar and Noto crossed the plate twice. Collin Nelson drove in two and scored once. Kyle Douglas added a run for Hilton.