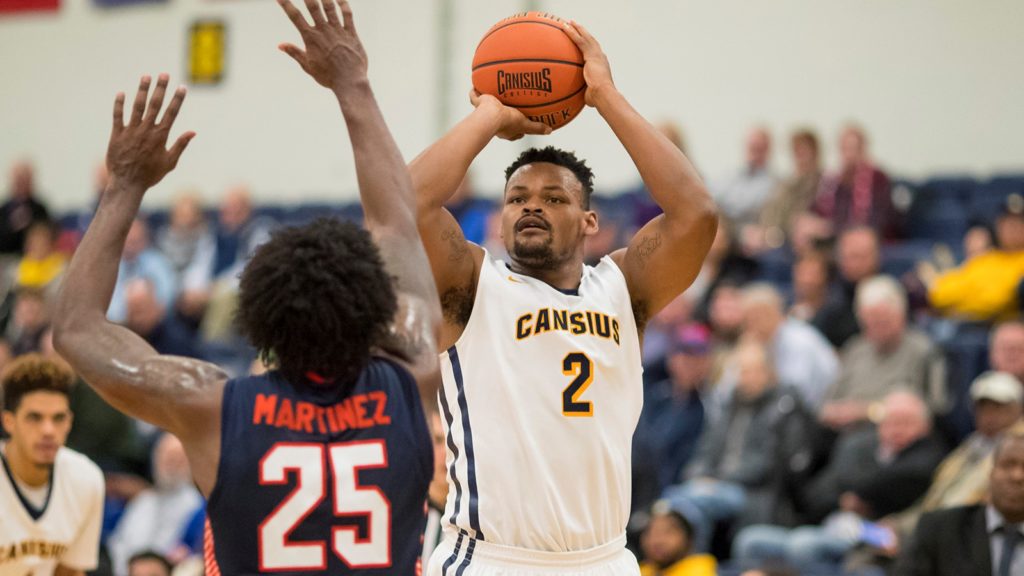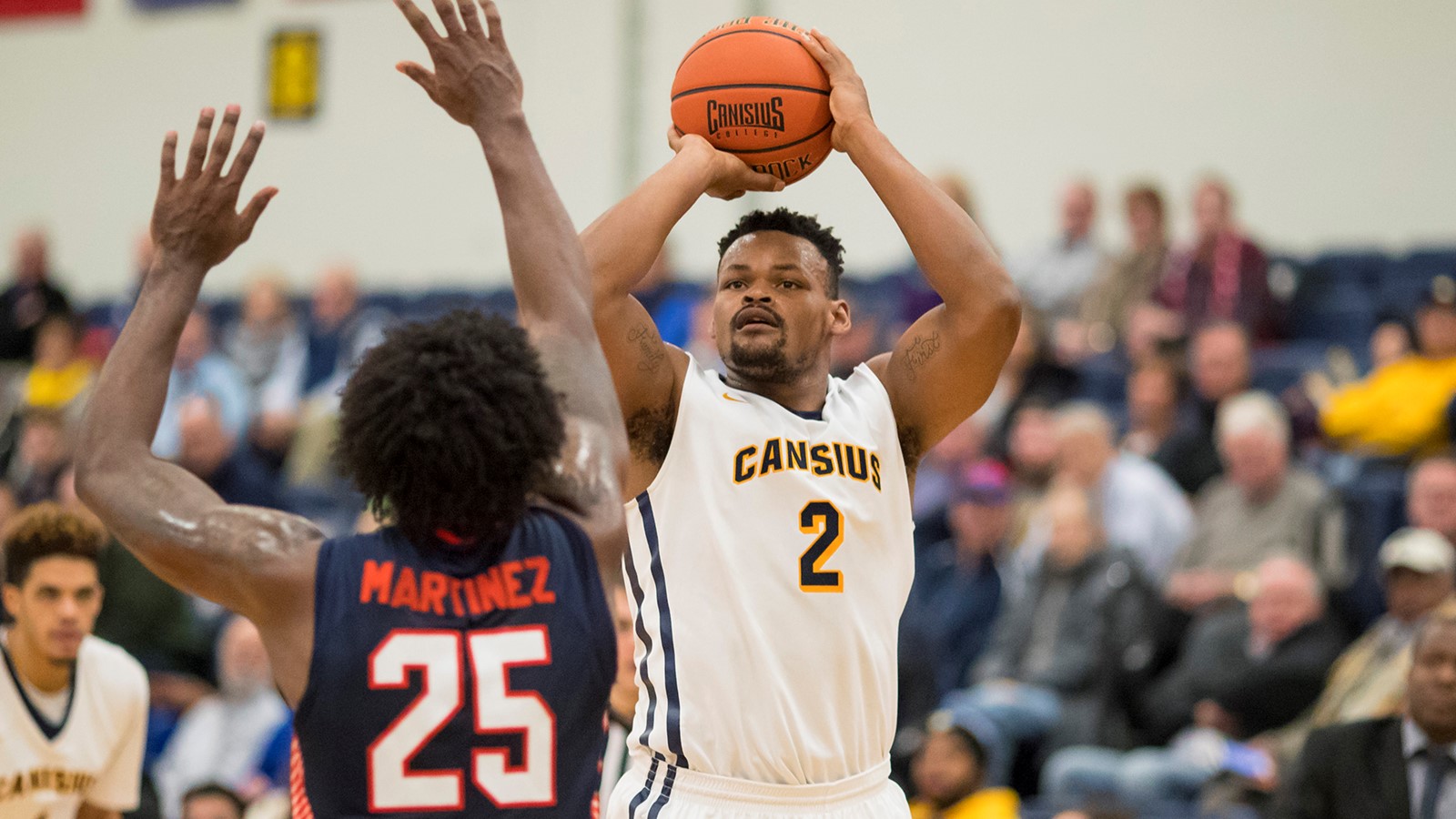 Courtesy of GoGriffs.com
Canisius forward Jermaine Crumpton received honorable mention honors to the Associated Press All-America team, the AP announced on Tuesday. Crumpton is the fifth player in school history to earn All-America honors, and he is the first Golden Griffin to receive the national distinction since Billy Baron was recognized after the 2013-14 season.
Crumpton, the 2018 MAAC Co-Player of the Year, closed out his career at Canisius tied for sixth in career scoring with 1,587 points. In his senior season, he was good for 17.1 points per game, which ranked fifth-best in the league, and he closed out his career by scoring in double-figures in his final 29 games as a Griff. Just the eighth player in the program's 114-year history to play in more than 120-career games, Crumpton made 159 career 3-point field goals during his time on Main Street, which ranks seventh in school history and first among front-court players, and his 563 total points in 2017-18 rank fourth-best among all seniors in program history.
The Niagara Falls, N.Y., native was a driving force behind the Canisius season that saw the Blue and Gold go 21-12 overall and 15-3 in MAAC play en route to a share of the MAAC regular-season championship, the program's first since 1993-94. The 21 wins in 2017-18 tied a school record for regular-season victories, and the 15 conference wins set a new school standard. Canisius earned a berth into the 2018 College Basketball Invitational, the program's fifth postseason appearance in the last six years.
Crumpton joins former Griffs Johnny McCarthy (1955-56), Larry Fogle (1973-74), Ray Hall (1984-85) and Baron as the only Canisius players to garner All-America accolades.