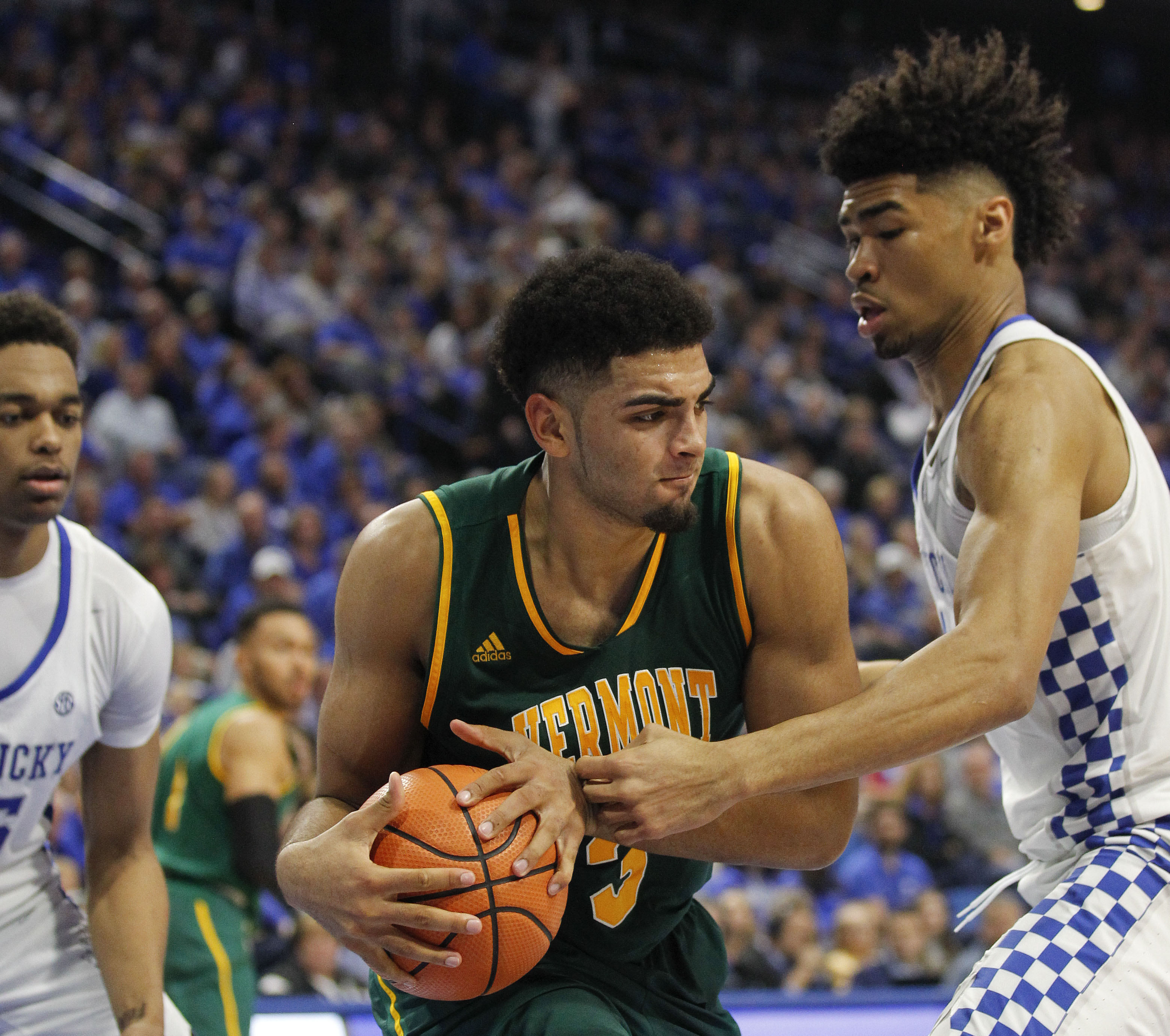 By PAUL GOTHAM
Greece Athena alum Anthony Lamb netted a team-high 22 points including five straight to give the University of Vermont Catamounts (5-1) a lead they did not surrender midway through the second half in a 79-73 win over Yale in non-conference action Saturday.
Lamb connected on 10 of 18 shots from the floor and two of six from the free throw line. He grabbed seven rebounds, blocked two shots, handed out two assists and had one steal in the win.
Trailing by two with 9:03 remaining in the game, Lamb scored on a layup, knocked down a jumper and converted a free throw to give Vermont a 62-59 advantage with 7:37 left in regulation.
He finished the second half with 12 points on 5-of-9 shooting.
A 6-foot-6 sophomore forward, Lamb is currently averaging 12.6 points per game 51. 2 percent shooting from the floor.
As a freshman, Lamb led the Vermont Catamounts to an undefeated record in America East play in 2016-17 and a spot in the NCAA Tournament. He averaged team highs of 12.8 points and 5.5 rebounds per game. He was named America East Tournament Most Outstanding Player and earned a spot on the USBWA All-District team.
A two-time Section Five Class A1 Tournament MVP and four-time All Tournament Team member, Lamb led Greece Athena, under then head coach Jim Johnson, to three straight sectional titles. The Trojans advanced to the 2015 NYSPHSAA Class A title game where they fell to Scotia-Glenville (II), 54-49. Lamb, along with teammates Jay Sarkis and Zac DiSalvo were named to the All-Tournament team.
Vermont will play Marquette on December 5th a game that will be televised on FS1. Lamb will return to the Blue Cross Arena on December 16th when the Catamounts take on St. Bonaventure. A 4 p.m. start time is slated on Les Harrison Court.