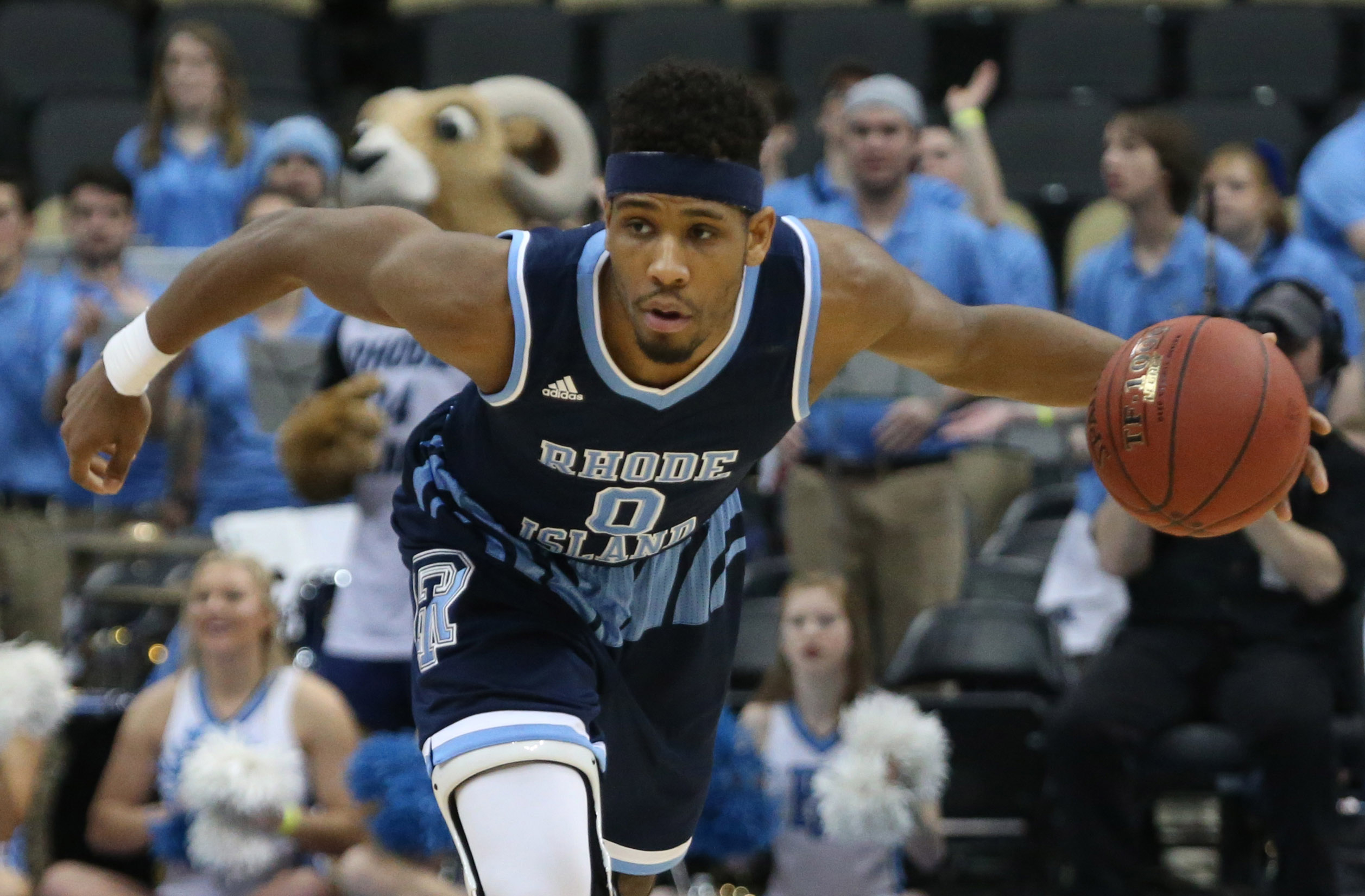 With tip off a few hours away, some required reading from the beat writers of Atlantic 10 men's hoops:
URI opens season as the hunted
SOUTH KINGSTOWN — Rhode Island might as well get used to facing the sort of opponent it welcomes to the Ryan Center on Friday night.
UNC-Asheville visits Kingston for a 7:30 p.m. tip in the NIT Season Tipoff, part of the Rams' challenging nonconference schedule.
The Bulldogs are expected to be the best of the Big South, the league's projected regular-season champion for the fifth time dating back to the 1989-90 season. Group UNC-Asheville with Nevada (Mountain West), Charleston (CAA), Iona (MAAC) and Florida Gulf Coast (Atlantic Sun) among those who will be in contention for automatic berths to the NCAA Tournament once March rolls around. READ MORE.
URI sets sights on deeper NCAA tourney run
SOUTH KINGSTOWN — What does Rhode Island do for an encore?
The Rams are coming off their first Atlantic 10 championship and NCAA Tournament appearance in 18 years. URI is the near-unanimous favorite to capture its first regular-season conference crown in program history. The Rams featured a talented, veteran crop of guards who have driven them to the fringe of the preseason top-25 for the second straight time. READ MORE. 
URI rides momentum into new season
Confidence is a given for Division I college basketball players.
But there's always room for a little more, and the University of Rhode Island men's basketball team stock-piled a few extra doses last March. READ MORE. 
Adams, Mobley aim to finish careers with a flourish
ST. BONAVENTURE — It wasn't so long ago that Jaylen Adams was the "other" Jaylen Adams.
Three years ago this week, Adams was the presumed backup freshman point guard for a St. Bonaventure men's basketball team in transition. Junior college transfer Iakeem Alston was the expected starter. Jalen Adams, the highly recruited Saginaw, Mich., product, who wound up lasting just one year in a Bona uniform, was supposed to be the star.
Then, Jaylen with a y opened as the lead guard in the Bonnies' exhibition against Mansfield. Nobody — not even coach Mark Schmidt — could have known it at the time but the Bona program was about to rise to another level. READ MORE.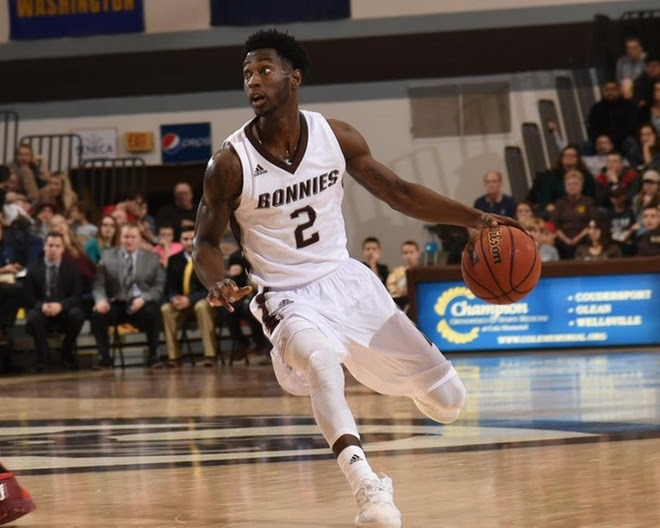 High hopes for high-flying Bona
ST. BONAVENTURE — The St. Bonaventure men's basketball team wants you to know: It's getting ready to reload the most potent offense in the Atlantic 10.
Behind the fourth-highest scoring tandem in the nation, the Bonnies were a force offensively last season, leading the conference at 76.8 points per game. READ MORE.
Schmidt's success leaves Bonnies fans expecting even more
ST. BONAVENTURE — The fact is, most all of us who follow the St. Bonaventure men's basketball team are guilty.
We've become so used to its success, we take it for granted.
What convinced me occurred over a span of two Wednesdays a few weeks ago. READ MORE.
Five storylines to watch in Dayton's season opener
DAYTON — Josh Cunningham, Darrell Davis and Joey Gruden made the cover of the 2017-18 Dayton Flyers men's basketball media guide.
Aside from being a big moment for Gruden and a great moment in the history of walk-ons — not even Bobby Wehrli graced the cover as a senior — it was also a reminder of just how different this team will look in Anthony Grant's first season. READ MORE.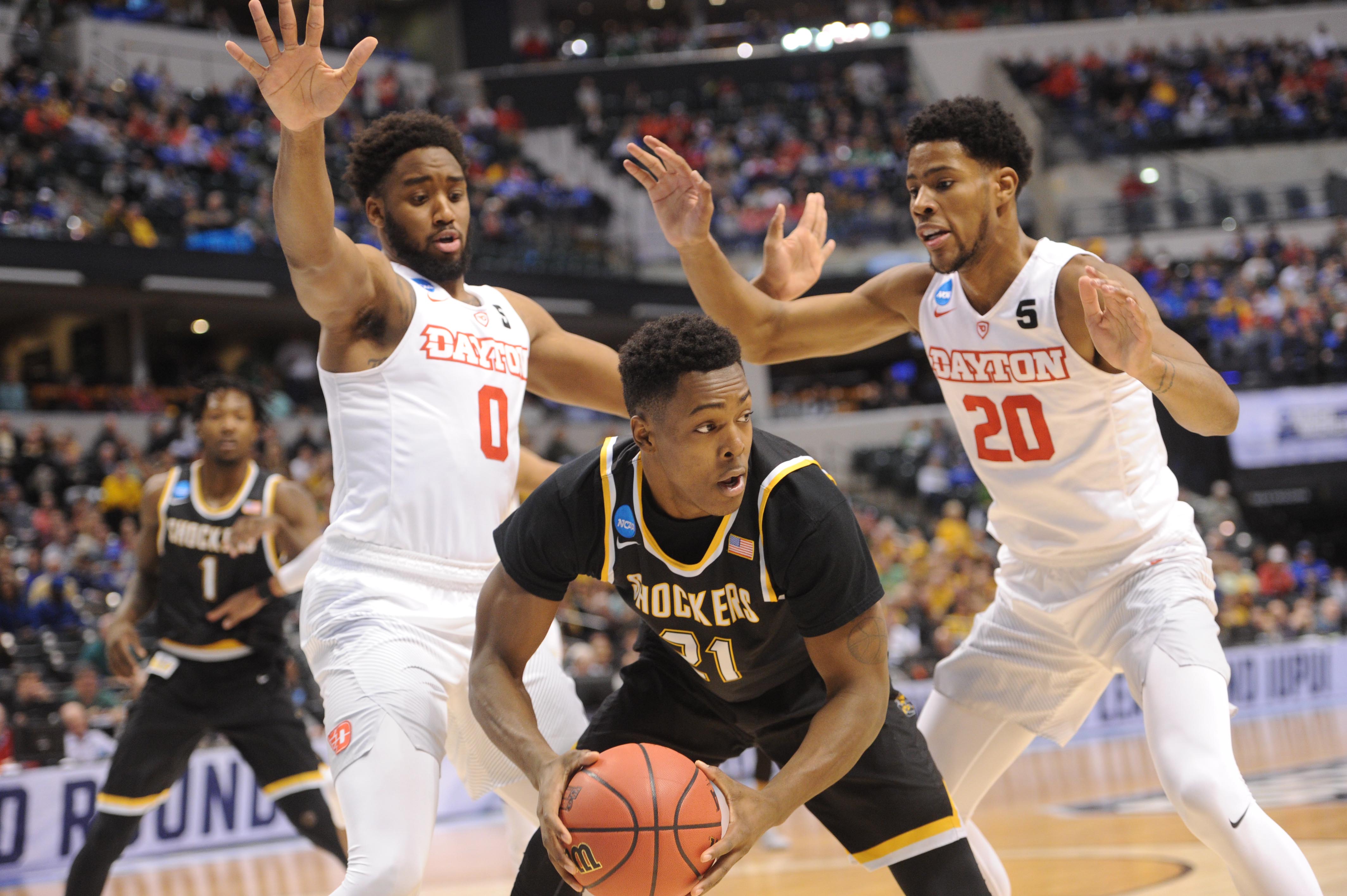 Diamond in the rough hopes to sparkle for Dayton Flyers
Anthony Grant was looking for a diamond in the rough.
Jalen Crutcher was hoping to get some shiny earrings.
The two reached out to each other and both ended up getting what they wanted. READ MORE. 
His time: Aldridge a star on schedule
His 6-foot-8 roommate from Ohio was pretty good at basketball. Really good, actually.
Now, Peyton Aldridge is not only the team's top player, but one of the best in the Atlantic 10, and as some would argue, the country as well. And he's driven to be even better. READ MORE.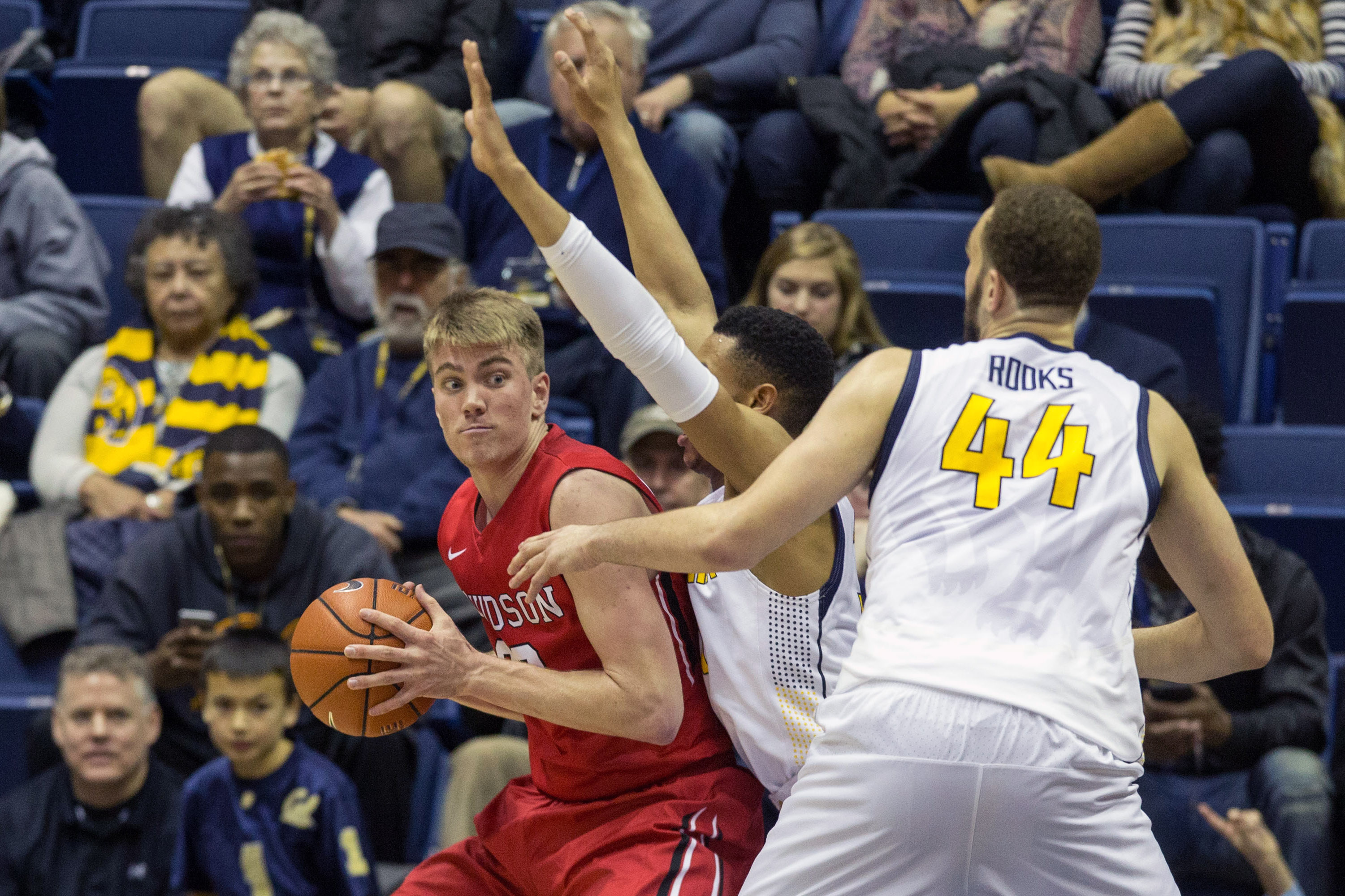 McKillop energized for 29th season at Davidson
The Nov. 10 home game with Charleston Southern will tip off McKillop's 29th season as Davidson's head coach, and he says he is "challenged, energized and inspired" by the job of leading the Wildcats. So, in essence, the passing of time hasn't changed anything for the New York native. READ MORE.
McKillop once pursued FBI job
Bob McKillop, FBI special agent.
Four decades ago, it nearly happened. Seriously.
At age 28, McKillop was making $9,000 a year as a teacher and basketball coach at Holy Trinity High in Hicksville, N.Y., when he considered a career change. READ MORE. 
VCU aims for fluidity on offense
For coach Mike Rhoades, the goal for the VCU offense is that he never has to call a play. When it comes to that, ideally, his work is conducted in practice, he said. The games are for the players, and senior point guard Jonathan Williams runs the show.
"That's the plan, that we get there, that we're running our motion and we're playing fast, and the guys are attacking and sharing the ball, that we don't have to call one play," Rhoades said Tuesday. READ MORE.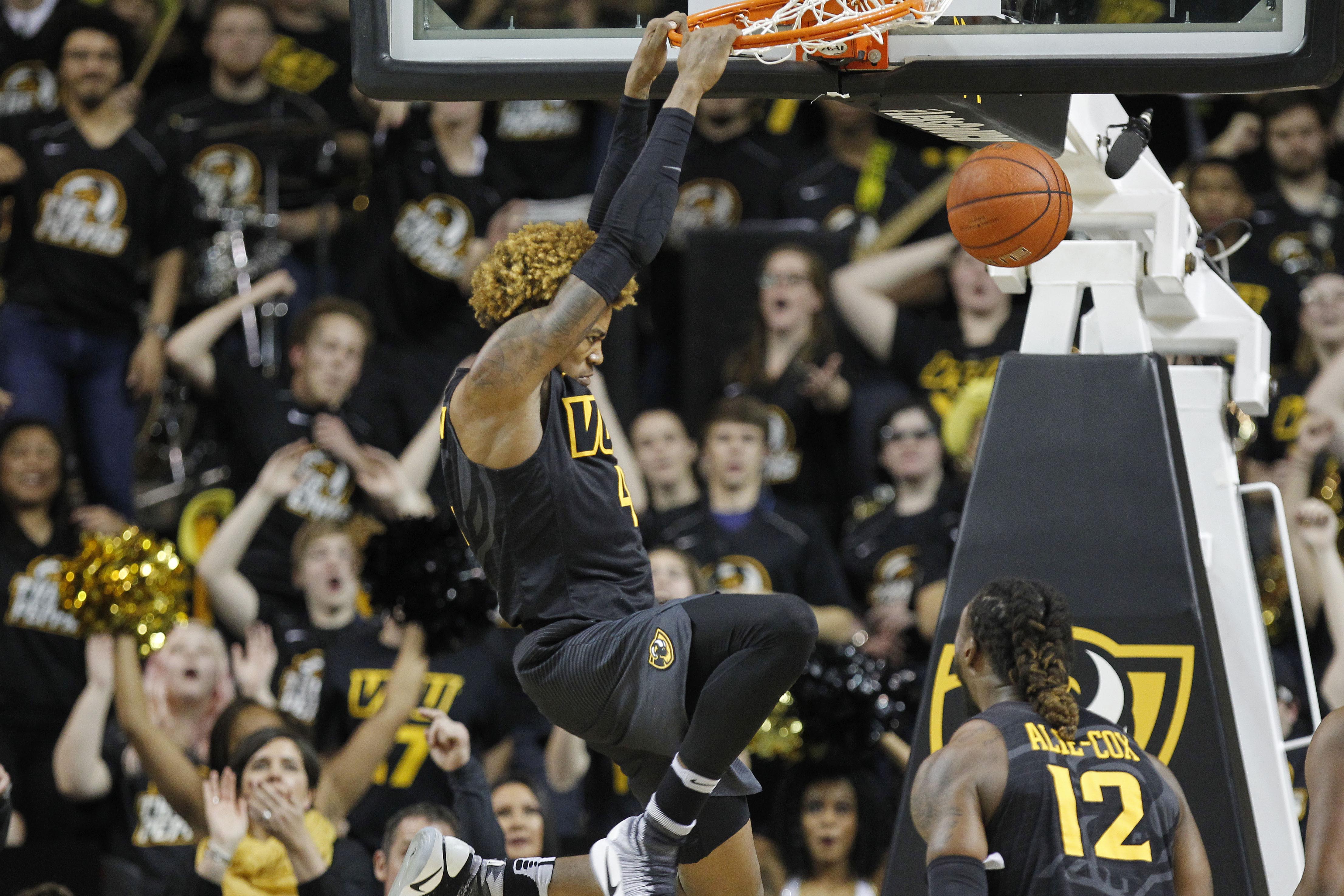 Spiders are experienced in some ways, but not 'young' in the usual sense
Forward Grant Golden played nine games for Richmond as a freshman last season, and then missed the rest of the year with a heart issue.
Forward Solly Stansbury, 22, has yet to participate in an NCAA game, but played three years in a French league for 18-to-21-year-olds before redshirting at UR last season. READ MORE.
St. Joe's injuries healing as opener approaches
Saint Joseph's head coach Phil Martelli isn't normally a fan of treating regular season games as anything more than exactly that.
If it's not a tournament, he won't regard it as one. READ MORE.
UMass opens Matt McCall era at home
AMHERST — At 7 p.m. Friday, a turbulent offseason and an eventful preseason give way to the 2017-18 regular season and the start of the Matt McCall era at UMass.
The Minutemen will host UMass-Lowell at the Mullins Center in both teams' season opener. READ MORE.
Rashaan Holloway says his thumb and stamina are fine
AMHERST — After missing five weeks of preseason practice with a broken thumb, UMass center Rashaan Holloway said he's in shape, but still finding his timing.
"It's just getting back into rhythm. I passed a conditioning test twice while I was out. It's just getting back into basketball rhythm," said the junior center looking down at his still discolored left thumb. READ MORE. 
Don't tell Mike Lewis II this is a rebuilding year for Duquesne
Likening himself to a Tasmanian devil when he's coaching at practice, Duquesne coach Keith Dambrot isn't afraid to lay into his best players.
On Monday, sophomore guard Mike Lewis II, who led the team in scoring with 14.1 points per game last season, was on the receiving end. READ MORE. 
Ford focused on what he can control as SLU season begins with uncertainty
A Tuesday afternoon visit to the Billikens' swanky new basketball locker room revealed an attentive team and one fired-up coach who seemed determined to stretch his remote cord beyond its limits.
Blue-accented Rolex on his wrist, remote gripped in his right hand, Travis Ford turned a film session into a workout. He made jab steps and pivots. He bent his achy knees and twisted his surgically repaired hip. He paced, dishing bite-sized, easy-to-digest snippets of information in rapid-fire fashion. READ MORE.
From George Mason, Grayer reaches out to hometown of Flint
For Jaire Grayer and his boyhood friends, adolescence in Flint, Mich., meant being from the same city as Michigan State's "Flintstones," the local trio that propelled the Spartans to the 2000 NCAA basketball championship. READ MORE.
Bolden ready for bigger role as GW opens season
Sometime in the countdown to Friday's season opener against Howard, George Washington head coach Maurice Joseph will pull Jair Bolden aside. "Bluetooth" is all he'll say, perhaps adding a tap of the ear for good measure. READ MORE. 
Fordham opens agains Miami (OH)
Bronx, N.Y. – The Fordham University men's basketball Rams open out their 2017-2018 season, the 115th season of varsity basketball at Rose Hill, by hosting the Miami (OH) University RedHawks in the historic Rose Hill Gym on Friday, November 10, at 7:00 p.m. The game will follow a Fordham-UMBC women's game which starts at 5:00 p.m. READ MORE. 
La Salle set to open against Saint Peter's 
PHILADELPHIA – La Salle men's basketball begins its 88th season on Saturday afternoon as it plays host to Saint Peter's at Tom Gola Arena at TruMark Financial Center. Tipoff is scheduled for 3:00 p.m. READ MORE.