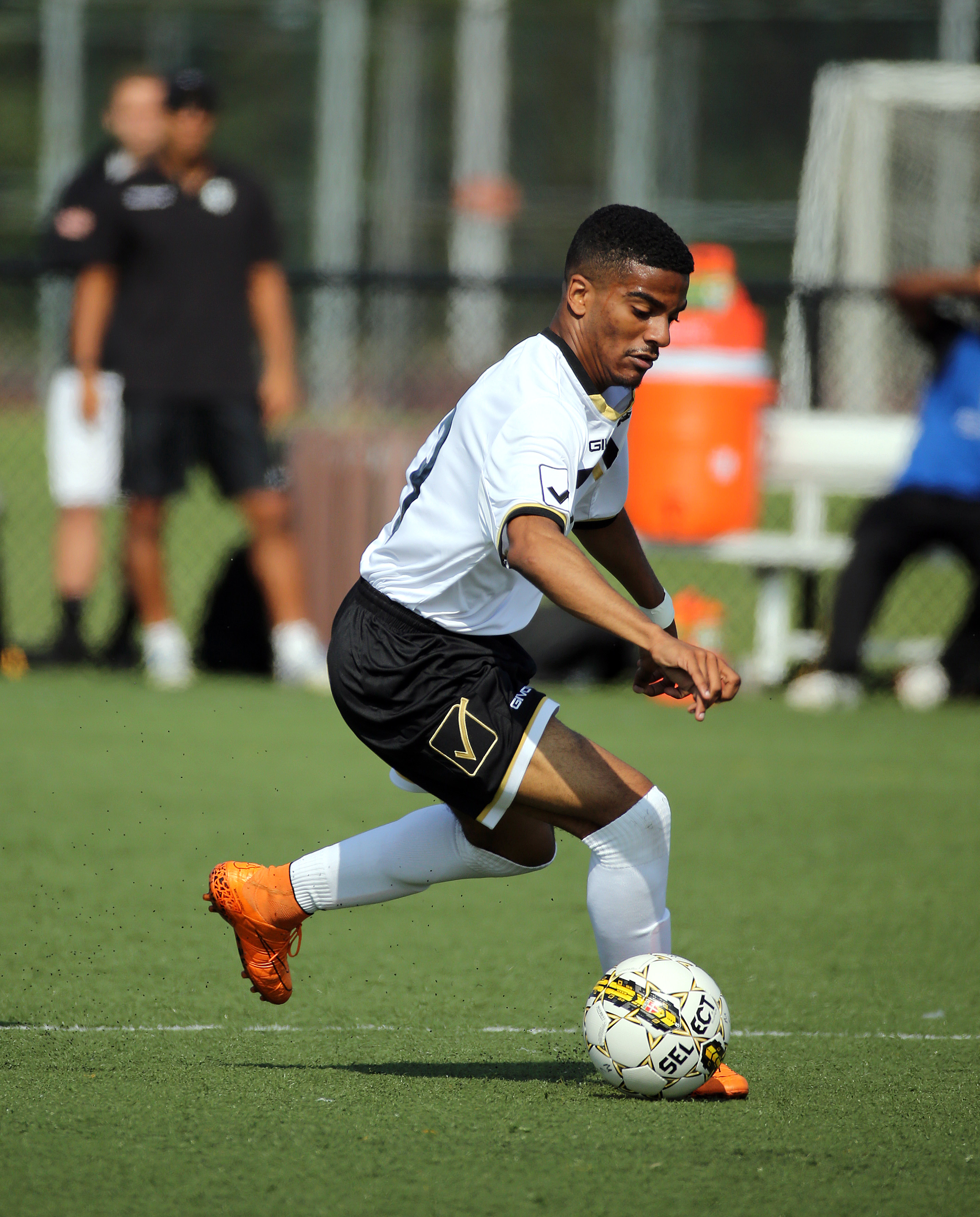 By PAUL GOTHAM
ROCHESTER, N.Y. — Carlos Rodriguez collected two goals and three assists as the Monroe College Mustangs defeated the Monroe Community College Tribunes 7-1 in the Northeast District semifinals played on John L. DiMarco Field, Saturday.
The loss ended the season for the Tribune 11 who finished with a record of 10-4-2.
Carlos Rodriguez caught Javier Rodriguez in full stride with a diagonal pass out of the middle third of the field for the first tally in the match's 18th minute. Javier Rodriguez took the lead along the left side and slotted it in the far-side netting on his first touch.
Four minutes later, Carlos Rodriguez combined with Gabriel Machado on a one-two pass just outside the 18-yard box, and Rodriguez finished along the near post on the right side.
Machado and Carlos Rodriguez found the back of the net again as the Mustangs took a 4-1 lead into halftime and breezed into Sunday's championship game.
Rodriguez's second goal of the match punctuated the Mustangs overall effort. Teammate Jorge Figueroa ran on to a ball in the middle third of the pitch and used a deft heel flick to Rodriguez who connected from outside the 18-yard box on his first touch.
Matues Candido, Lucas Nishioka and Ryan Smart added second-half markers for the Mustangs who will meet the winner of Massasoit CC vs. Mercer County CC in Sunday's championship.
Kevin Kabongo scored the Tribunes lone goal in the 44th minute. The freshman midfielder connected from just outside the 18-yard for his sixth tally of the season. Matt Englert assisted on the play.
Monroe CC had their chances early in the match. Anthony Paris intercepted a clearing attempt in the eighth minute, but his shot was blocked by a Mustangs defender. Englert gathered the rebound for an attempt but again the Monroe College backline was there for the stop.
Less than a minute later volleyed an opportunity from the top of the box for the Black and Gold's best opportunity. But Monroe College goalkeeper, Svyat Kozak, made a spectacular leaping save.
Monroe College outshot the Tribunes 17-5.
MCC had won six straight entering the match outscoring opponents 21-1 over that stretch. The Tribunes were undefeated in their previous eight contests entering Saturday.
Monroe College (12-0-2), a national finalist a year ago, entered Saturday's contest ranked No. 3 NJCAA.