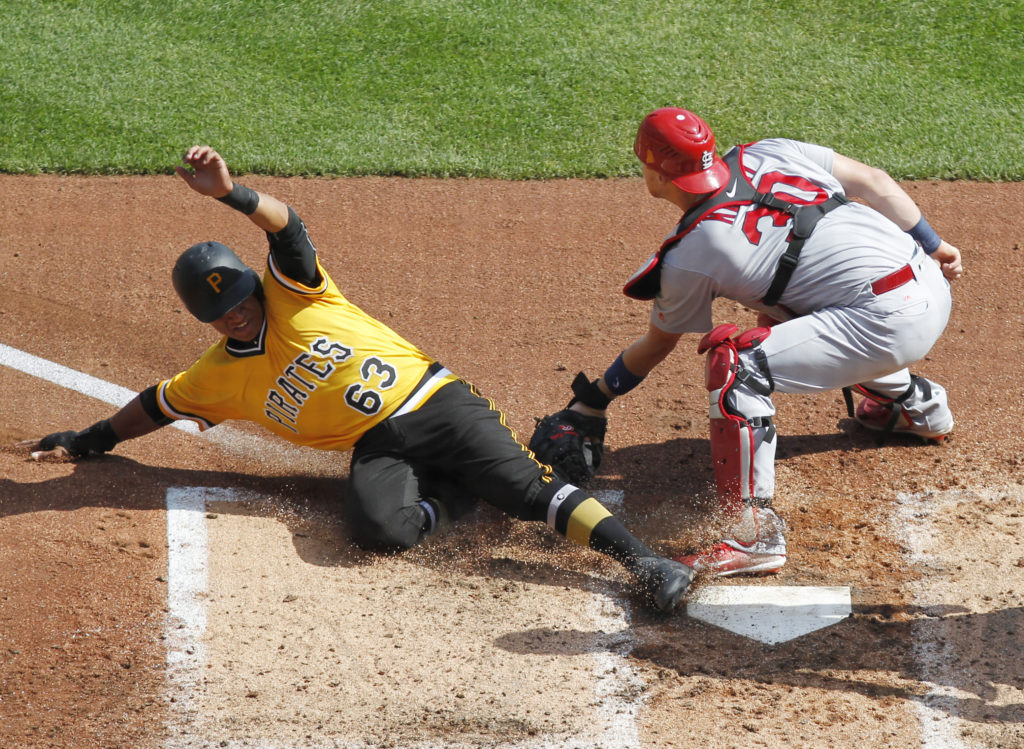 Hitting out of the leadoff spot for the first time in his MLB career, Rochester, New York native Chris Bostick went 2-for-3 with two runs scored as the Pittsburgh Pirates defeated the St. Louis Cardinals, 4-1 at PNC Park on Sunday.
Bostick reached on a hit by pitch to lead the third inning and came around to score on a Jose Osuna sacrifice fly. The Aquinas Institute alum singled to lead the fifth and scored on a Starling Marte home run.
"It was awesome," Bostick told Pirates Postgame for MLB.com after the game. "Something I was used to doing in Triple-A. Just trying to come out here and have good at bats and just help the team."
The outing was Bostick's first multi-hit and multi-run scoring effort of his career.
Bostick, who was first promoted to Pittsburgh on May 8th and played four games with the Pirates before returning to Indianapolis, is hitting .313 at the MLB level with three runs scored and three walks this season.
The Pirates promoted Bostick again on September 3rd.
"The plan is to make the big leagues at some point and contribute," he added. "It's nice to be here. It's nice to be helping the team and nice to get a win."
After posting team highs in average (.294), hits (143), doubles (33), runs scored (75) and total bases (203), Bostick was named MVP by the Indianapolis Indians (International League). Bostick ranked second in the IL in hits while finishing third in average, doubles and runs scored.
The utility man earned mid-season All Star honors and recently garnered Pirates Community Commitment Award winner.
A 2011 Aquinas grad, Bostick played on Mark Magliocco's 2009 state championship team. Oakland selected Bostick in the 2011 MLB Draft out of high school. He signed in late July of that year and finished the season with Oakland's Rookie-level team. He has since played in the Texas Rangers and Washington Nationals organizations before moving to Pittsburgh last fall in a trade.