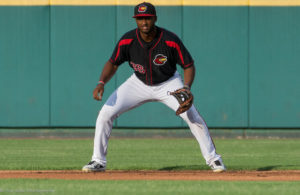 BY CHUCKIE MAGGIO
ROCHESTER, N.Y. — Perhaps Mitch Garver's moonshot to left field in the seventh inning was what got the Rochester Red Wings' rally started Wednesday night. Maybe it was Tommy Field's ground ball in the eighth that ricocheted off the third base bag and landed safely in the outfield grass.
However, the fire may have been sparked hours before, when Garver and Niko Goodrum ate their first ever Garbage Plates at Nick Tahou Hots. The Wings will be releasing a video of their lunch soon as part of their Rochester Plates promotion on Aug. 10, but the benefits of the city's landmark cuisine were on full display in the 7-6 win.
Garver's two-run home run cut a Charlotte Knights' lead to 6-4 while Goodrum's two-run single an inning later knotted the game. ByungHo Park, who homered in the sixth, had the walk-off single in the ninth to score J.B. Shuck and give Rochester a four-game series sweep.
The Wings have gone 10-4 since the Plates announcement on July 4, including six victories in their last seven contests. Maybe the promotion has more legs than just apparel sales?
"The garbage plate was good, man," Goodrum said with a smile. "It probably did give me a little kick, get that hit out into the outfield."
#PowerOfThePlate Pt. 2️⃣ ????

Niko eats Garbage Plate for lunch, smacks game-tying, two-run single in the 8th! pic.twitter.com/5SOYleBfDd

— Rochester Plates (@RocRedWings) July 20, 2017
Whatever Park had for lunch the past three days must have hit the spot as well. He had a great series, torching the Knights to the tune of six hits, two home runs, three runs and four runs batted in.
The walk-off, a line drive into the gap in left-center field that Charlotte's outfielders didn't even bother to chase, was special for Park; it was the Korean-born slugger's first game-winner in America.
"I was trying to get a breaking ball on the first pitch and that was fouled (off)," he explained through translator Teddy You. "So I was expecting the second ball to be a fastball, and that worked out great at the end.
"It was a great feeling. It was kind of a long game, but I was able to finish the game off with the walk-off, with the cold water (shower his teammates gave him). Great feeling."
Kennys Vargas joined the home run party, ripping a solo shot in the fourth in his first game for Rochester since July 6. Vargas was sent back down by the Twins to make room for pitcher Bartolo Colon.
VIEW MORE SUE KANE PHOTOS HERE. 
Colon is reportedly considering retirement after a forgettable start against the Yankees on Tuesday, so Vargas's visit to Rochester is probably not an extended stay. But the first baseman made his mark, even taking part in an unusual and memorable play in the field in the seventh inning.
#PowerOfThePlate ????

Garver eats Garbage Plate for lunch, hits 2️⃣-run HR in 7th to trim Knights lead to 6-4. pic.twitter.com/nJ0sNVUes5

— Rochester Plates (@RocRedWings) July 20, 2017
Knights designated hitter Cody Asche, who already had a home run to his name, led off the frame with a routine bloop single to right field. As everyone was writing the play into their scorecards, Wings right fielder Edgar Corcino collected the ball and lobbed it back in to second baseman Tommy Field. Field, noticing that Asche was off first base, fired to Vargas. Vargas tagged Asche, who seemed to be sleep-walking back to the bag.
Asche wasn't paying attention, but the Red Wings, and the first base umpire, were. Just your average 9-4-3 putout.
"It was huge," remarked Wings manager Mike Quade. "It's so funny to me because you never know, if we don't do that, is there a base hit next? And so on and so forth. Look, outs are crucial when you're trying to come back."
A remarkable tidbit from that play? Quade was preparing to head to the mound after the single to replace Mason Melotakis with Drew Rucinski. He still made the change after the out was recorded, but under different circumstances.
"I believe in… however long I've been doing this, it's a long time, 35 years, whatever, I don't ever remember an out being recorded when I was on my way to the mound," he said. "So you say it all the time: you'll see something different every day, you'll see something you haven't seen. But I'm here to tell you, it's true, and it comes in all sorts of shapes and sizes and places. I mean, I was disappointed that (Melotakis) didn't get the guy, and headed out of the dugout and looked up immediately and went 'Oh my gosh.' Thank God I wasn't in the middle of the play.
"But part of playing good defense, which I think we've done an excellent job of, is taking advantage of situations and being aware. Tommy and Bengie (Gonzalez), those guys in the infield are always heads-up and paying attention. That's the only way you make that play, is if you see someone else slacking."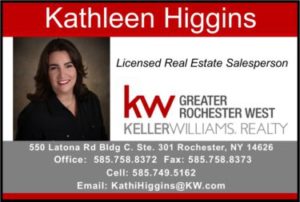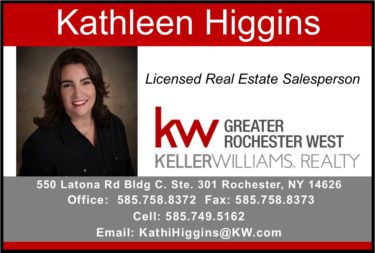 The baseball IQ and timely hitting was enough to overcome a tough outing for Justin Haley, who was charged with four earned runs on seven hits allowed, including two four-baggers. Alan Busenitz was the winning pitcher after a spotless ninth. Carson Fulmer pitched a fine game for Charlotte, allowing just three hits and the two home runs in six innings of work, but his bullpen allowed five runs, including Bobby Parnell's blown save.
After a day that would make any true Rochesterian proud, Goodrum has nine hits in his last six games. He cited the look of the garbage plate as his favorite part.
"I was overwhelmed with the look of it, 'cause I've never seen it," he said. "I had heard about it, but I'd never seen one, so I was like wow, this is the Garbage Plate."