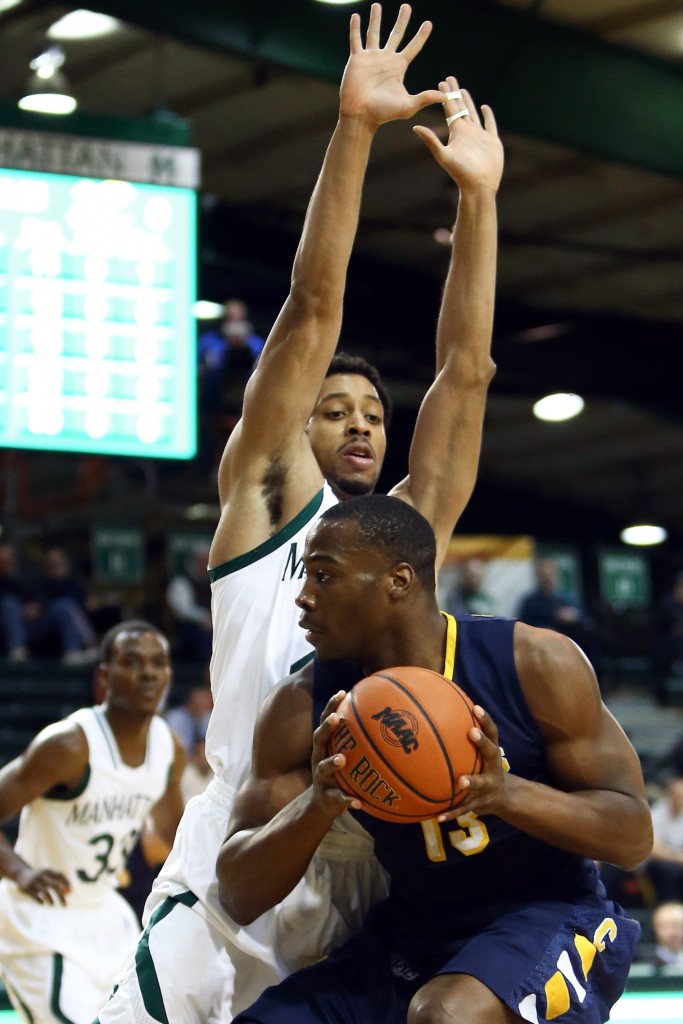 By PAUL GOTHAM
It was a simple button hook. A second-down play that moved the chains. More importantly, it represented a young athlete's passage from amateur to professional status.
Former Canisius Golden Griffin, Chris Manhertz came off the line and gathered the 10-yard pass like it was anything but the first catch of his NFL career.
"Honestly, it didn't feel like my first catch," Manhertz said recently by phone.  "As crazy as that may sound. There were no nerves or anything because you do it so much in practice. You make tons of catches during practice. That moment it counted the most."
Manhertz gave the Carolina Panthers a first down at their own 37-yard line. A dozen plays later, the Panthers lined up for a field goal.
"It was one of those plays where you see that it's zone and you know you're getting the ball," Manhertz recalled. "If the linebacker doesn't drop he's going to make his read elsewhere. As soon as I saw the linebacker start to drop and feel out that it was zone coverage, I knew I was going to get the ball as soon as my head whipped around. I was ready for it.
"It was a package play, so I was probably going to be in and out. But I was ready to go another round in there."
Manhertz finished fourth all-time at Canisius with 789 career rebounds. Three years after his career on the hardwood ended, he had grabbed his first pass on the gridiron in the 15th week of the season.
"That moment it counted the most," Manhertz stated.  "Everybody knew it. The coaches knew it. My position coach knew it. They congratulated me after the play and after the game."
After spending last season on the practice squad of the New Orleans Saints, Manhertz earned a spot on the 53-man roster of the Panthers for the 2016 season.
"More than anything I proved to myself and everybody else along the way that I do belong. Starting the process you hear that you're a basketball player, a basketball player. At some point you turn into a football player and that basketball-player stuff should not and would not be used as a crutch any more. That in a sense validated that I do belong in the NFL and I can play at and compete at a high level."
Preparing for the 2017 season begins this week for the Bronx, New York native.
"Usually a good startup time is around after the Super Bowl, but I'm listening to my body. I felt dinged up after the season. At this point I think I'm ready to go. I don't want to lose what I already have. I want to build on what I already have."
Manhertz is the first Golden Griffin to ink a pro contract with an NFL team since Tom Doctor signed with the Buffalo Bills for the 1988 training camp. Manhertz made 94 starts and averaged 6.5 points and 6.8 rebounds for the Griffs. He is one of three players since 1951 to lead the Golden Griffins in rebounding for three consecutive seasons.
On the Golden Griffins Success Under First-Year Head Coach Reggie Witherspoon
"It is remarkable. It took me and everybody else by surprise. It speaks volumes of Reggie as a coach. Not only as a coach, but the way players are buying into a system and meshing well together."
Canisius (12-6/5-2 MAAC) hosts Monmouth (13-5/5-2) on Monday. A 7 pm tipoff is scheduled.