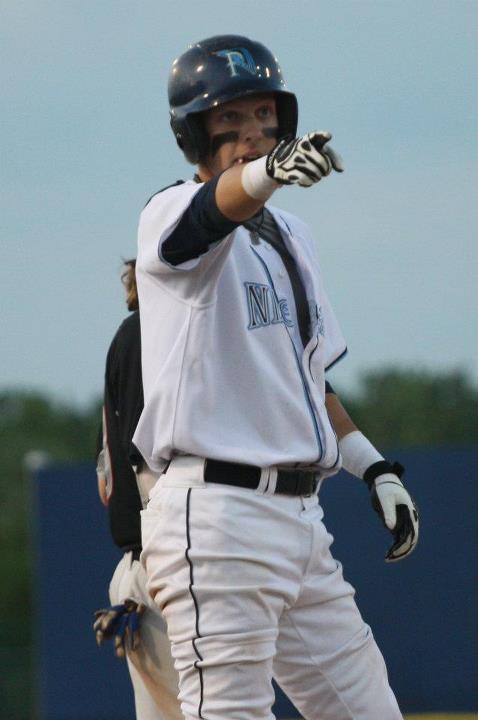 Courtesy of the Niagara Gazette
By Doug Smith
NIAGARA FALLS, N.Y. — For the next three days, you don't have to look up to see stars, just look around, with the Class AAA and New York State Collegiate League's finest vying for attention and TV viewers Wednesday night.
On the surface, it seems almost foolhardy that Niagara Power President Cal Kern lobbied for the NYCBL showcase with full knowledge that it would have to stack up against the night's biggest show in baseball.
"But I think we'll do well," President Kern told Base Paths by cell phone while driving the team bus to Wellsville Saturday (like Bob Rich does that all the time.) "We're a different level, and a different mindset, and I think people will take to us." In the two home games leading up to the All-Star break, the Power packed in nearly 1,000 folks at Sal Maglie, an honest count, as the Power steadfastly refuses to include season-ticket holders with other obligations.
One play at the Bisons' Independence Day bash in Coca Cola Field defined the difference in dedication. Matt Tuliasosopo, a name that strikes fear into the hearts of announcers and uniform embroiderers, slapped a ground ball to first and all but headed for the dugout. But the Durham infielder bobbled it, then slapped it into the coachers' box. "Tooey" tried to re-ignite but was retired by several strides and not even fiery manager Wally Backman rebuked him on his return.
At least three times this year, Power batters have reached first in similar situations, storming down the line, distracting the defense. It doesn't happen often, but as Mets manager Terry Collins once famously said, "It's not too much to ask you to run hard for 90 feet four times a night."
Still, the Class AAA All-Stars are a hot ticket, with only a couple thousand left for the game on Wednesdays and perhaps 5,000 for tonight's Home Run Derby, juiced up with the likes of signature Bills quarterback Jim Kelly tonight. Also on board, the "Famous Chicken," and outfield targets which may mean a few bucks of prizes to those in attendance.
Popular Bison Val Pascucci will "ride" in the Derby, along with former Bison Mike Hessman, a member of the Pacific Coast League squad.
And don't even THINK about trying to crash the All-Star Luncheon, with Tom Seaver throwing out a few bon mots at noon Wednesday. That's been sold out almost ever since his name appeared.
The Power, meanwhile, host an introductory luncheon Wednesday at the Como and for the succeeding few hours Sal Maglie Stadium will have more radar guns than the I-290 at rush hour, with close to a dozen scouts expected. The number of NYCBL alums who have reached the majors, if only for proverbial coffee, would fill several rosters.
Of local interest are Power outfielders Adam Taylor and Shakeel Newton, first-baseman Chane Lynch and pitchers Steve Beckham, Scott Voyles and Frank Grandinette.
Look for about $35 price tag for both games at "The Coke." The best seat in the house costs $5 on Hyde Park Boulevard. To many, that makes a difference but whatever, this adds up to as fine a baseball week as this area ever has seen.
Signal back to Base Paths via pollyndoug@hotmail.com