by Wally
Somehow, I can just hear the legendary voice of Keith Jackson in the background doing the play by play broadcast of an Alabama-Penn State game.   Please,  Keith … just one mention of the "big ugglies" for old times sake.   Okay … sorry for reminiscing.    Here's a preview/prediction of some notable games this weekend:
#21 Mizzou at Arizona State (Fri):    Tigers still "rebuilding" after the graduation of stud QB Blaine Gabbert.   ASU needs to make a statement and they're at home.   Sun Devils win by 4 in a nice upset.
Temple at Akron:   Who gives a hoooooot?    We do !!!   This one's for Rey!!  Temple is coming off a dismantling of Villanova while the Zips were summarily demolished as a tasty appetizer for Ohio State.    No contest as the Owls trounce the Zips  31-20. 
#16 Mississippi State at Auburn:    I don't care what the records are or if the rankings were reversed … I'm going with the Bulldogs in this one!!  I'm tired of Auburn, who got SOOOOO LUCKY last week vs Utah State … and I'm leaning heavily on Crossword Pete's prediction that Miss St is one of the SEC's top teams.   I have to admit, they looked really good last week.   Miss State 31  Auburn 24. 
#11 Virginia Tech at East Carolina:    Looks tempting as an upset special, but I don't think so.   Hokies win comfortably … probably by 20+.
#3 Alabama at #23 Penn State:    Would love to see a Nittany Lions upset here … (and to hear Keith Jackson say "We've got an old fashioned barn burner here!") … but not so fast, my friends.     I'd be comfortable going there if Penn State didn't have quarterback issues, but I believe they do … and you can't have those against the Bama defense … this could be the Crimson's best defense under Saban.   Bama is also breaking in a new starting QB, so they won't exactly be smooth on offense either, but they do have a great running game.   I think this will be closer than the experts think, but unfortunately the Tide will grind out a win  21-17. 
#25 TCU at Air Force:   This has upset written all over it.    The Falcons might rack up 400 yards on the ground with their triple option against a suddenly suspect TCU defense.   TCU confidence is low after losing to Baylor.    Air Force soars at home … Falcons win by 6.
#12 South Carolina at Georgia:    Mark Richt might be on the hottest hot seat in America and so this SEC home opener for the Bulldogs is essentially a must win.   Meanwhile, SCarolina has it's own issues … usually between Steve Spurrier and whipping boy, QB Stephen Garcia.    Will the must win pressure make Georgia crumble or will it bring out a top effort???    I think the latter will hold true and the Bulldogs prevail 27-24.
BYU at #24 Texas:   The Cougars are coming off a stirring road win at Ole Miss while the Longhorns looked somewhat lackluster in their opening win over Rice.    Meanwhile, Mack Brown has been busy doing commercials and commentary for the new Longhorn Network and nobody is really sure who is coaching the team.     Texas is still somewhat weak offensively and I'm not sure they've shored up their defense either.   They have been playing a bunch of freshman while BYU has several married players.   BYU has a great recent track record vs Big 12 teams.   Go with maturity and experience … BYU 26  Texas 20.
Utah at USC:   The Utes go into Los Angeles for their inaugural PAC 12 match-up after cleaning up on the Montana Bobcats last week.  The Trojans are coming off a lackluster performance in a 2 point win over lowly Minnesota that has the USuC faithful worried.   Not sure what they're worried about … they're on probation and can't go to a bowl.   Anyway, it's hard to believe USuC is as bad as they looked last week, especially with all that talent on the roster.   Lame Kiffin will get the troops fired up for the Pac 12 opener.    Trojans prevail 28-24.
 Notre Dame at Meeeeeshigan:     Okay, the Irish aren't gonna win the national title this year after coughing up what shoulda been a comfortable win last week vs So Florida, so this is their Super Bowl!!!    (It's so humbling to say that going into week 2 … again!).    First night game in Michigan history … (it's about time those rocket scientists in Ann Arbor finally discovered the light bulb) … and the Skunkbear fans will be numerous and well oiled by the time this one kicks off in the not so Big House.   So what?!?!    Last year, ND had HUGE problems containing Denard Robinson … BUT their defense is quite improved.    Meanwhile, the Irish will start the "undefeated" Tommy Rees at QB and … say a prayer … he performs well and plays the WHOLE game.    Add to this the fact the the Skunbears really only had one half of football last week to work out the kinks against a subpar opponent.    All this spells victory for the Irish, right????   On paper, they SHOULD win!!!    Not so fast, my friends!!!    There's a reason I picked Meeeeeeeshigan to win this one last Wednesday and until proven otherwise, I'm sticking to that.   The fact of the matter is this … "Funny things" tend to happen to the Irish up there in Ann Arbor (actually, not so funny for ND).    Seconds mysteriously slip off the clock, the Irish get called for holding excessively and for excessive celebration frequently.    ND coaches suddenly get brain lock during crucial moments when the win is within grasp.    Memories of Charlie unWeis passing the ball with two mins left with the lead only to give Meeeeshigan the vital seconds they needed to pull out a win in 2009 and then last year Brian Kelly not settling for the winning chip shot FG vs Tulsa only to be intercepted … well, you might understand why I'm a little gun-shy about this game (and this team).     Really hurts to put this in print, but I'm going with my head on this one … ND's David Ruffer misses a 45 yarder as time expires … Meeeeshigan  28  ND  26.    Hope I'm dead wrong.      Have I mentioned my complete disdain for the Skunkbears?
~~~~~~~~~~~~~~~~~~~~~~~~~~~~~~~~~~~~~~~~~~~~~~~~~~~~~~~~~~~~~~~~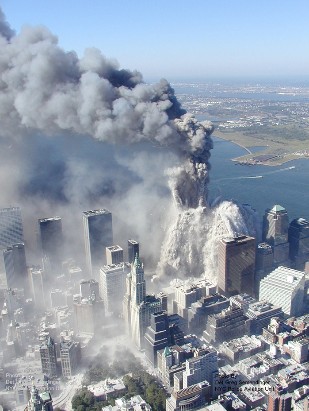 Time for a serious, reflective pause as we head into the 10th anniversary of 911,  which was certainly a life-altering, watershed event in the history of our great nation that shall never be forgotten.   Please take a few moments to remember those who lost their lives, those whose lives were permanently changed, and all the men and women who serve to protect us … whether at home in emergency response or abroad in the military.    Make sure you say "thank you" to the next fire fighter or soldier you see.
Have a great weekend  🙂