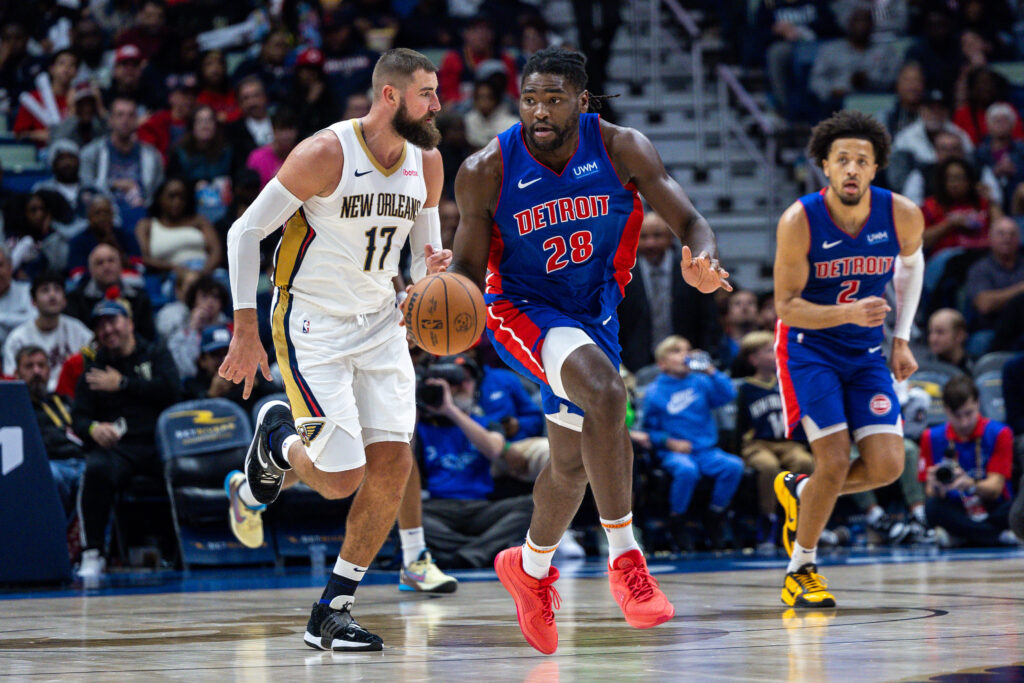 By KEVIN L. SMITH
Rochester native Isaiah Stewart contributed well for the Detroit Pistons in the past week.
In the Pistons' 110-101 loss to the Portland Trail Blazers last Wednesday, the 6'8″ center finished with 12 points, six boards, four assists and a steal in 33 minutes. Then on Thursday in Detroit's 125-116 loss to the New Orleans Pelicans, Stewart had 11 points, eight rebounds and two blocks in 35 minutes.
On Sunday in the Pistons' 120-106 loss to the Phoenix Suns, the ex-McQuaid Jesuit standout tallied eight points and two rebounds.
In seven games so far this season, Stewart is averaging 12.3 points, 7.6 rebounds and 1.3 assists per game.
Stewart and the Pistons (2-5) host the Golden State Warriors today at 7 p.m.
Thomas Bryant (Miami Heat)
The former Bishop Kearney star scored 11 points and had four rebounds and a block in the Heat's 121-114 win over the Washington Wizards on Friday in the opening round of the NBA in-season tournament.
Last Wednesday in Miami's 109-105 loss to the Brooklyn Nets, Bryant finished with eight points, five boards and a steal.
Bryant and the Heat (2-4) host the Los Angeles Lakers today at 7:30 p.m.
Jalen Pickett (Denver Nuggets)
Pickett knocked down a three-pointer in the Nuggets' 123-101 win over the Chicago Bulls on Saturday.
The ex-Aquinas Institute standout contributed a bucket and played five minutes in Denver's 110-89 loss to the Minnesota Timberwolves last Wednesday.
Pickett and the Nuggets (6-1) host the Pelicans at 9 p.m. later this evening.
Nate Williams (Houston Rockets)
Williams was recently assigned to the Rockets' G-League affiliate, the Rio Grande Valley Vipers.
Williams and the Vipers kick off the 2023-24 season at 8 p.m. Friday against the Memphis Hustle.