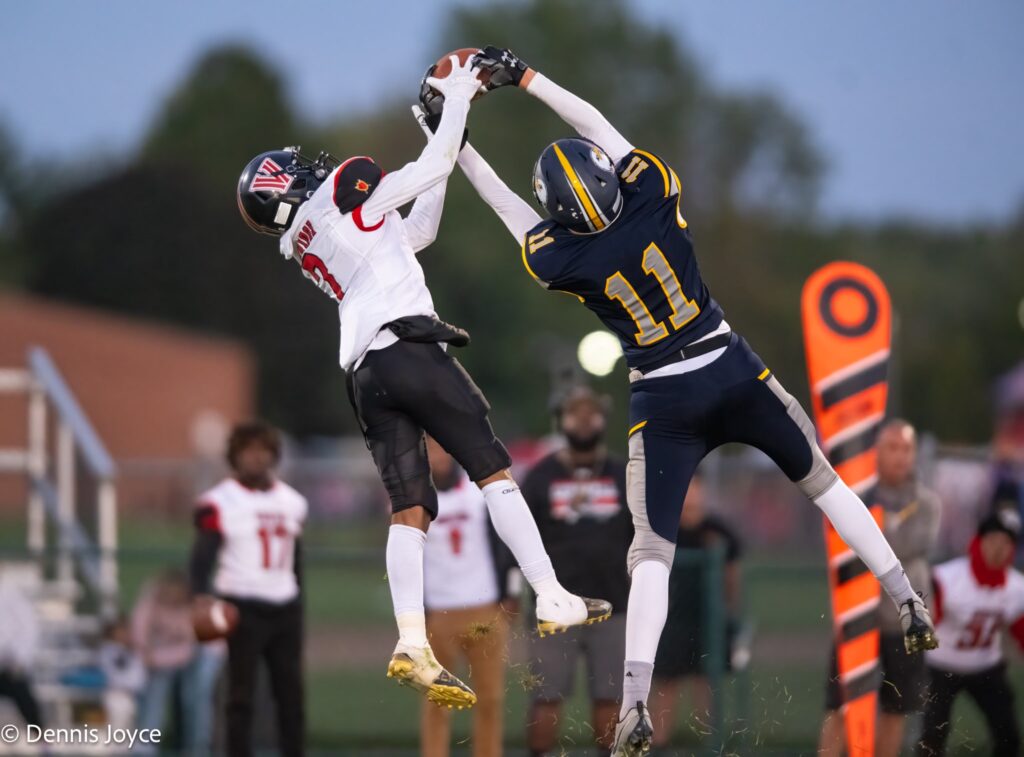 EDISON/SOTA/EC/FRANKLIN/NE/SWW (0-3) 6
UPREP (3-0) 41
Tavion Byrd completed three of five passes for 45 yards, including two touchdowns to help UPrep remain unbeaten. C.J. Robinson Jr. took two carries for 64 yards and a score. Tavion Wilson added a 30-yard touchdown run of his own. Tyrell Simmons and Juelz Russell both hauled in touchdown passes from Byrd. Simmons had 24 yards receiving while Russell had 21 yards on two receptions. Quentin Nowden had a 12-yard catch. Jaylyn Melton took a punt 55 yards to the house. On defense, Isaiah Moonschein had 2.5 tackles and two fumble recoveries, including one returned 32 yards for a touchdown. Luis Dominguez and Jamille Joseph led UPrep with six tackles. Tye Lebron-Melford made three tackles with one for a loss and an interception. Arthur Love made 5.5 tackles and forced one fumble. Wilson made a tackle and forced a fumble of his own.
RUSH HENRIETTA (0-3) 12
HILTON (3-0) 55
Robert Lowry took 12 handoffs, including three for touchdowns as Hilton scored seven touchdowns on the ground and beat Rush-Henrietta 55-12 on Friday at Hilton. READ MORE.
VERTUS (1-1) 0
WAYNE (1-1) 21
BATAVIA (1-1) 14
HONEOYE FALLS-LIMA (1-1) 21
Matt Meacham racked up 165 yards in the air with two touchdowns to lead Honeoye Falls-Lima. Andrew Wanzenried had 70 yards receiving and caught the two Meacham touchdowns. For Batavia, Bronx Buchholz completed 11 throws for 139 yards and a touchdown to Cole Grazioplene. Grazioplene finished with five receptions for 54 yards. Mekhi Fortes lead the Blue Devils on the ground, taking 16 handoffs for 155 yards and one touchdown. Fortes also had six tackles on defense.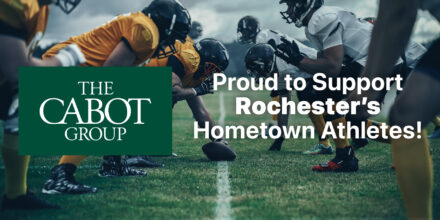 GENEVA (2-0) 16
DANSVILLE/WAYLAND-COHOCTON (0-1) 0
Quarterback Rey DeJesus scored two rushing touchdowns. Gianni Velazquez made eight tackles with one coming for a loss. Antonio Peasante made two tackles for a loss, two sacks and recovered one fumble. Xavier Praylor finished with five tackles and a forced fumble. Quadere Lawson and Dominic Carter had five tackles. Lawson had a sack and a forced fumble. Travis Tolbert Jr. finished with four tackles, two fumble recoveries and broke one pass up. Konnor Guererri had two tackles and a fumble recovery.
LETCHWORTH/WARSAW/PERRY (1-2) 36
LIVONIA (1-2) 15
Bryce Tallman made seven passes for 170 yards and two scores to lead Letchworth/Warsaw/Perry in the air. Ayden Miller hauled in a 13-yard touchdown pass in the first quarter from Tallman, then Noah Leitten made a 78-yard touchdown catch in the third to seal the win. Leitten had three catches for 114 yards. Bailey Schell scored twice on the ground and had nine carries for 85 yards. Caden Sumeriski had a five-yard touchdown run in the second quarter and finished with 29 yards on six carries. Zachary Brown had four rushes for 12 yards. Both Shermon Johnson-Meyers and Leitten had 10 yards on three runs. Noah Brown had an eight-yard run. Miller made two catches for 53 yards. On defense, Leitten and Andrew Kelly made nine tackles, with Kelly making three for a loss. Jordan Brown finished with five tackles. Caden Sumeriski had an interception and Miller forced a fumble. For Livonia, Owen Wetterings utilized 18 carries for 88 yards and a rushing touchdown. Owen Wetterings also hauled in a nine-yard touchdown reception and made eight tackles on defense. Kyle Wetterings rushed 11 times for 63 yards. Jared Bishop made nine tackles. Jackson Cook made an interception.
LYONS/SODUS (0-3) 16
LEROY (3-0) 38
Jackson Fix took six handoffs for 34 yards, including a one-yard touchdown and a six-yard score as LeRoy rattled off 30-straight points in the win. Tony Piazza made 20 rushes for 152 yards and a touchdown to lead LeRoy on the ground and had a one-yard score to start the streak. Drew Strollo took a six-yard carry into the end zone and finished with 41 yards on 12 carries. Tommy Condidorio completed five passes for 110 yards and scored on a one-yard run. Fix also hauled in four passes for 86 yards and finished with four tackles and one sack on defense. Piazza had a 26-yard reception and made seven tackles on defense with one for a loss. Holden Sullivan had four tackles and two sacks. DJ O'Geen finished with four tackles and one for a loss. Both Cal Koukides and Connor Hegeman had an interception. For Lyons/Sodus, Darius Asberry completed six passes for 108 yards, including a 66-yard touchdown pass to Devyn Williams. Jawil Simmons took five carries for 67 yards and one score. Marcus Asberry had three carries for 36 yards and made seven tackles on defense with a fumble recovery. Williams finished with five tackles and a fumble recovery. Jamire Johnson had four tackles with two for a loss and one forced fumble. Connor Pullen made six tackles.
EAST ROCHESTER/GANANDA (2-1) 18
ATTICA/ALEXANDER (3-0) 21
Landyn Thomas had 17 carries for 89 yards and two touchdowns, including a 6-yard touchdown run with under two minutes remaining as Attica/Alexander won its third straight. Tyler Marino added a 16-yard touchdown run. Bradin Allen completed nine-of-13 passes for 107 yards. Trent Woods and Clayton Bezon both had four receptions with Woods finishing with 54 yards while Bezon had 50. On defense, Case Hill made eight tackles and had an interception. Bezon had seven tackles, including a sack. Sam Strezlec made seven tackles.
BISHOP KEARNEY/RACS (0-2) 6
HORNELL (3-0) 58
NEWARK/MARION (2-0) 37
MYNDERSE (0-2) 0
Alex Bernardi finished 5-for-7 passing with 194 yards and four touchdowns as Newark/Marion scored three touchdowns in each of the first two quarters to win. Less than four minutes into the contest, Bernardi hurled a 52-yard touchdown pass to Giancarlo Colon to open the scoring. Kellen Foster had a one-yard touchdown run to follow. With just over four minutes left in the first, Bernardi threw a 57-yard pass to Levar Moore, scoring the third Newark/Marion touchdown. Bernardi completed two touchdown passes to Foster in the second quarter for 45 and 15 yards, respectively. Moore rounded out the scoring with a 44-yard touchdown run. Foster finished with 48 yards on five carries and two catches for 60 yards.
MIDLAKES (0-2) 6
WATERLOO (1-1) 32
SOUTH SENECA/ROMULUS (0-2) 12
CLYDE-SAVANNAH (2-0) 70
SILVER CREEK (VI)
CUBA-RUSHFORD/HINSDALE
PORT BYRON SENIOR (III) 8
MARCUS WHITMAN/BLOOMFIELD (2-0) 32
To report scores and game details, please email scores@pickinsplinters.com.