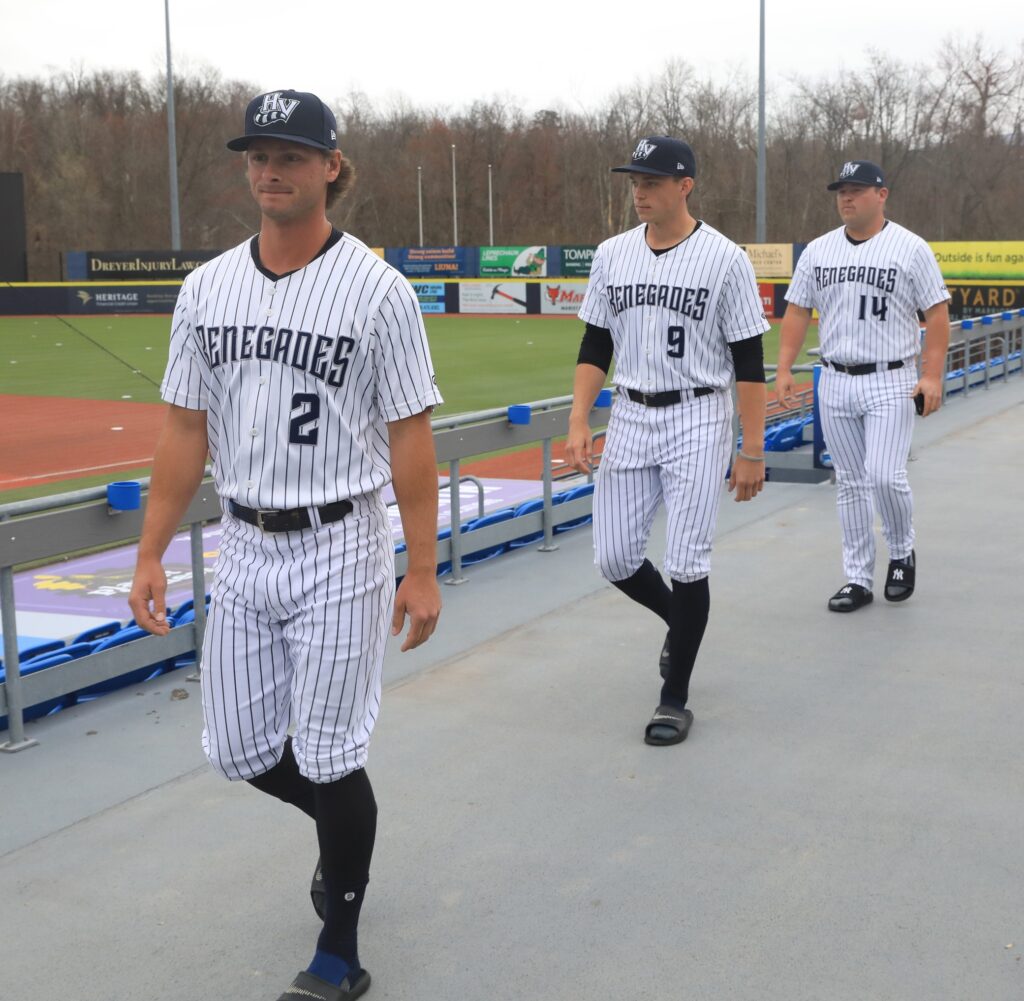 By KEVIN L. SMITH
Newark native Ben Cowles broke a record that hasn't been reached in over 15 years.
On Thursday, Cowles was issued a walk to extend his on-base streak to 36 games for the Hudson Valley Renegades, a Class-A affiliate of the New York Yankees.
Cowles' streak, which dates back to July 4 of this season, broke the Renegades' franchise record that was previously set by Emeel Salem in 2007. As of Saturday (Aug. 26), Cowles' streak is at 37 games.
In 95 games for the Renegades this season, Cowles is hitting .263 with 10 home runs, 37 runs batted in, 50 walks, 20 stolen bases and a .363 on-base percentage.
Cowles is a Class of 2018 graduate of Newark Valley high school. A Section V standout for the Reds, Cowles went on play college baseball for the University of Maryland. He was selected by the Yankees in the 10th round of the 2021 Major League Baseball draft.