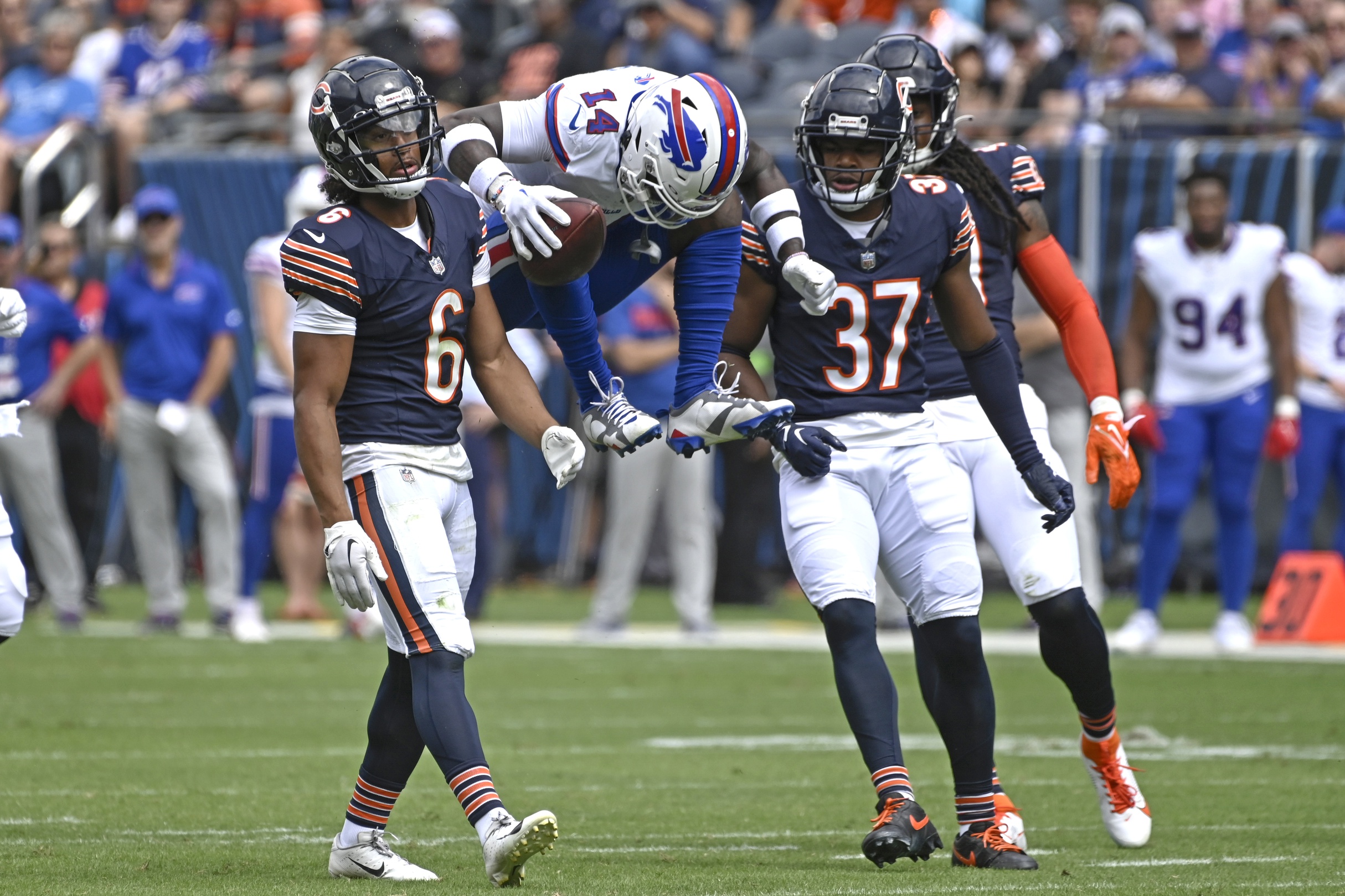 By TYLER HATHAWAY
After a sloppy display from Buffalo's starting units in last week's preseason loss to the Pittsburgh Steelers, the Bills' top guys looked the part in Saturday's 24-21 win against the Chicago Bears.
"Good to end the preseason off with a win," said head coach Sean McDermott. "I thought the guys came out ready to play. "
The Bills starting defense were on the field for the first two drives, and forced three-and-outs on both possessions. They were on the field for a total of six plays and only gave up two yards while forcing three incompletions. 
The offense was impressive as well, as their opening drive was a lengthy touchdown drive that encompassed 12 plays, 72 yards, and nearly six and a half minutes of game time. QB Josh Allen looked impressive in his one drive of the game, completing five of his seven passes for 49 yards including three completions that went for first downs, two of which went to WR Stefon Diggs.  
"I feel like Dorse (OC Ken Dorsey) did a good job in getting the plays in quick for us, and seeing things going on," said Allen. "Guys were in the right spots. Guys were doing a good job at flying around and knowing their job and the better we can do that the better success we're gonna have."
The drive was capped off by a two-yard touchdown run by RB Damien Harris, who made his preseason debut after missing the first two preseason games with an injury. Harris, a former New England Patriot, is in his first year in Buffalo after signing to a one-year deal with the team in March.
"You could feel him," said McDermott on the fifth-year running back. "Just being on the field down there, he would lower his pads, and he ran big."
Harris finished with seven carries for 25 yards and a touchdown.
"I applaud the guys, they  came in with the right mindset and were ready to play," said McDermott.
Buffalo looks ahead to its regular season opener, a Monday Night Football contest against the new-look New York Jets on September 11th.