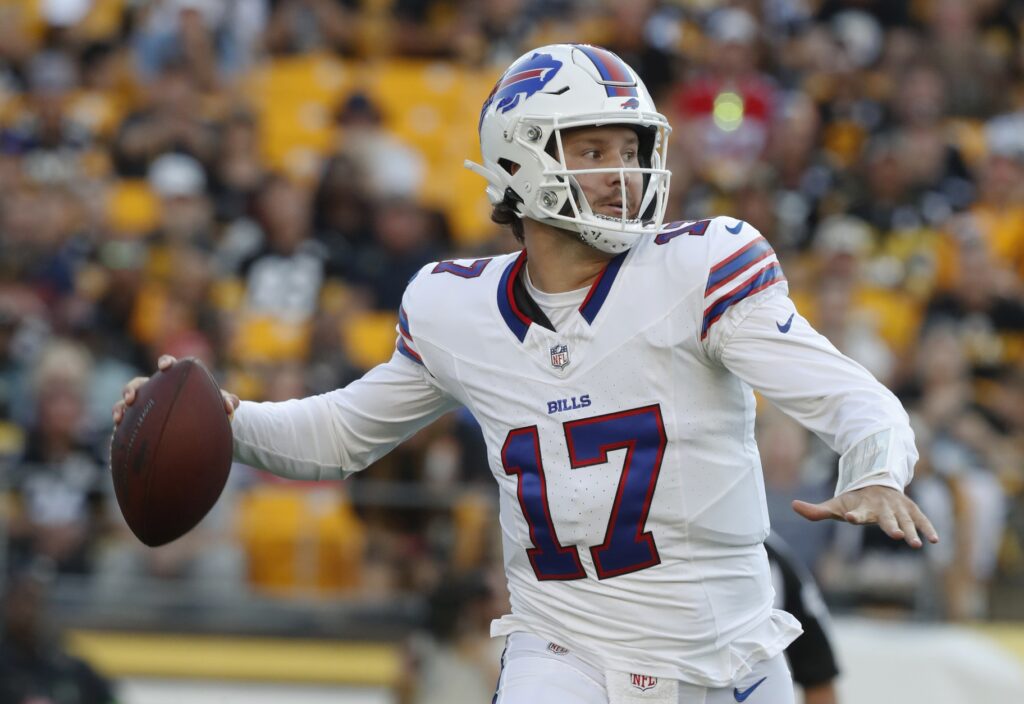 By TYLER HATHAWAY
Penalties were a big issue for Buffalo on Saturday in the Bills' 27-15 loss against the Pittsburgh Steelers. The Bills were called for 12 penalties in the first half alone and finished the game with 13 penalties resulting in 93 yards. This comes after their preseason opener last Saturday against the Indianapolis Colts where Sean McDermott's squad was assessed eight penalties for 59 yards. The Bills averaged six penalties a game in the 2022 season.
"Maybe in practice, need some extra effort, emphasizing on that," said QB Josh Allen on the penalties. "Making sure we're on the same page. I think sometimes it's youth. A lot of learning moments for these guys and myself included."
Penalties proved especially fatal on the Bills' second offensive drive of the day. After a string of completed passes moved Buffalo into Pittsburgh territory, three penalties in a row put the Bills far behind the sticks. The third penalty, a holding call on tackle Spencer Brown, erased a 35-yard completion down the sideline to WR Gabe Davis that would have moved Buffalo into the red zone.
"Start of the season is a couple weeks away so we have to be prepared and focused on that (penalties) and be ready for the Jets," said Allen.
Allen, who did not play in the Bills' preseason opener, played the first three drives, all three of which ended in punts. The Bills went three-and-out on the first and third drives. Allen completed 7-of-10 pass attempts for 64 yards, including two completions to WR Stefon Diggs. 
Rookie tight end Dalton Kincaid caught three passes for 45 yards after not catching a pass in last week's contest. Two of the catches from Kincaid went for first downs, including a 21-yard catch and run midway through the second quarter on a long second down.
Penalties were not the only issue for the Bills on Saturday. The team committed four turnovers, all of which coming on consecutive drives in the second and third quarter. The Steelers scored 13 points off those four turnovers.
The Bills close out the preseason on the road in Chicago. The game will take place on Saturday, August 26th, at 1:00 PM.