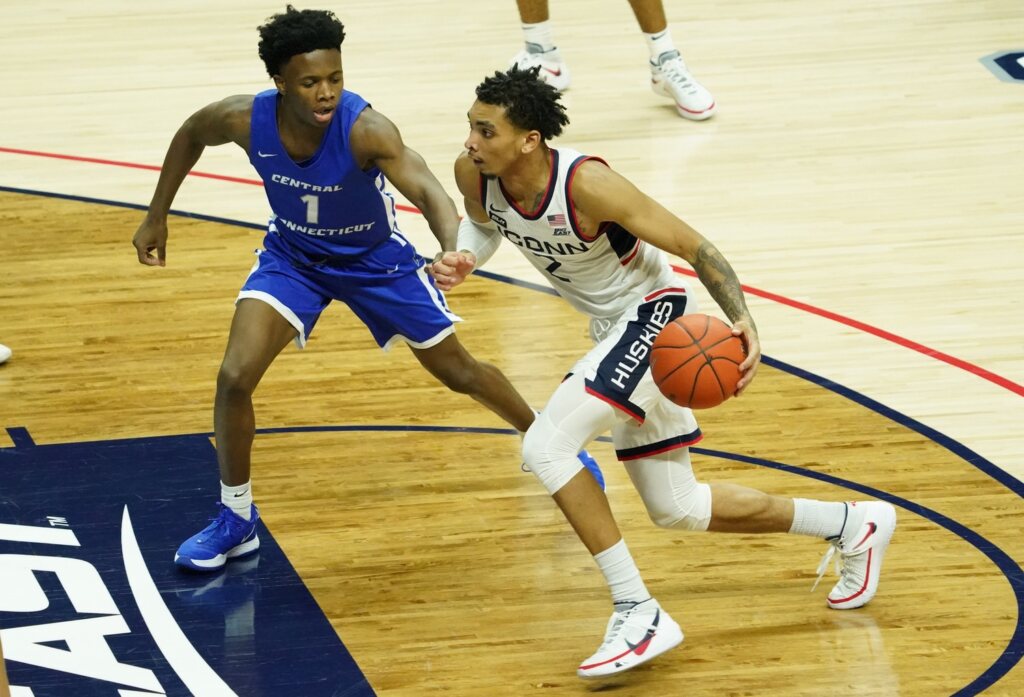 By KEVIN L. SMITH
Rochester native and Greece Athena high school alumnus Nigel Scantlebury is joining D'Youville University men's basketball team as a coach.
Confirmed by the Saints on Tuesday, Scantlebury will be part of a coaching staff for the Division-II program that competes in the East Coast Conference (ECC).
The head coach for the Saints is Andy Stark, a Class of 2015 graduate of St. Bonventure University. Stark, who graduated from Bonas with a bachelor's degree in journalism and mass communications, served as the head student assistant for the Bonnies men's basketball program.
Scantlebury's move to coaching comes after playing three seasons with the Central Connecticut State (CCSU) men's basketball squad, and two seasons at Niagara County Community College (NCCC).
In his trio of seasons with CCSU, Scantlebury averaged 10.9 points, 29.8 minutes, 3.6 assists and 1.1 steals per game. He led the team in scoring (13.4 PPG) during the 2021-22 season, and his 293 career assists are ranked ninth all-time in the history of Blue Devils men's basketball.
Scantlebury aided the Greece Athena boys basketball team to three Section V title games and three division titles. His accolades include first-team all-Monroe County twice and Monroe County player of the year. Scantlebury also received all-state honors during his junior and senior seasons.
At NCCC, Scantlebury had over 600 points and over assists. He guided NCCC to a district championship and a national Elite Eight appearance in 2019. Scantlebury led the team to the regional Final Four in 2020, earning first-team all-region honors.