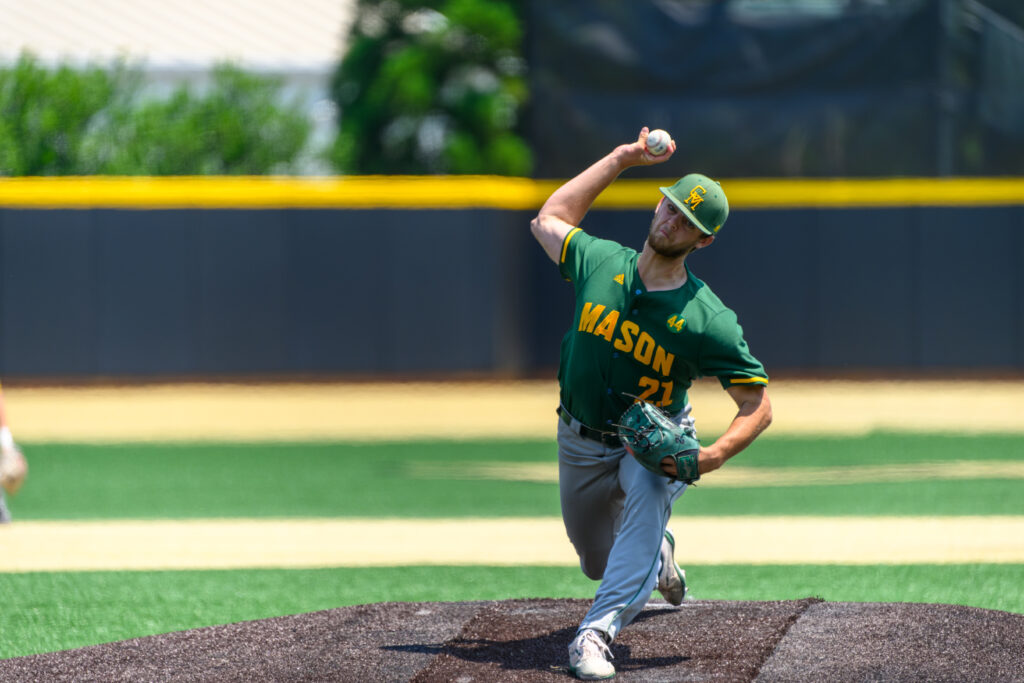 By PATRICK WALSH
Sophomore right-hander Chad Gartland (George Mason) was named 2023 Atlantic 10 Pitcher of the Year, the conference announced last month. Gartland, an Irondequoit native, appeared in 18 contests and hurled the second-most innings by an A10 pitcher at 87.2 during the regular season. He had an ERA of 3.49, second lowest in the conference, and fanned 79 batters.
Gartland pitched at least five innings in 11 of his appearances. His best outing during the regular season was a complete game shutout against Dayton on April 8, where Gartland allowed six hits and struck out eight. After a leadoff single in the top of the first, the right-hander set down the next 10 batters in a row. He retired the side in order in five of the nine innings pitched. Gartland's performance against Dayton earned him A10 Pitcher of the Week.
Gartland made one appearance in the NCAA tournament, hurling a complete game against Northeastern on June 8 in an 11-3 win for the Patriots and earned Winston-Salem Regional All-Tournament Team. Gartland allowed three runs on seven hits while striking out five. After a two-out double in the bottom of the fifth, Gartland retired the next seven in a row.
Gartland also excelled in the classroom, being named to the A10 Comissioner's Honor Roll for the second straight year.
Gartland pitches in the summer for the Orleans Firebirds, a member of the Cape Cod Baseball League.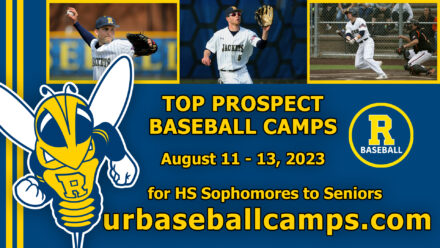 Other Section V alums earning post-season honors at the collegiate level:
St. Bonaventure catcher Jackson DeJohn (Irondequoit) was named to the Buster Posey Award Watch List prior to the 2023 campaign as one of the nation's top catchers. DeJohn led the Bonnies in home runs (seven) and drove in 23 runs on the season. The senior backstop started 43 of 46 games behind the dish and threw out 14 baserunners, as well as recording multiple hits in 10 contests. His best performance of the 2023 season came against New Mexico on March 4, in which he went 3-for-6 with two doubles and three runs scored.
Gage Ziehl made the All-ACC second team from Miami. The former Penfield Patriot hurler started 16 games for the Hurricanes, posting an 8-4 win/loss record and an ERA of 4.30. Ziehl hurled at least five innings in 13 of 16 starts and threw a season-high eight innings three times. Ziehl received his first collegiate accolade, being named ACC Pitcher of the Week after hurling eight innings without allowing an earned run while striking out eight in a victory over No. 18 North Carolina State. On May 5, Ziehl hurled eight scoreless innings against Presbyterian, allowing just four hits while fanning 12, which earned him National Pitcher of the Week honors.
Former Greece Athena Trojan, Casey Saucke II started in the outfield for the University of Virginia as the Cavaliers made an appearance in Omaha. The former Freshman All-American batted .299 and made four assists from the outfield, including one in the College World Series against Florida. Both Saucke and Ziehl are playing for the Harwich Mariners in the Cape Cod Baseball League.
Oral Roberts outfielder Justin Quinn was named Summit League Championship MVP and made Second Team All-Summit League. Quinn, grandson of East Rochester coach Don Quinn, batted .355, launching seven home runs, driving in 40 and crossing home 56 times. In the opening victory of the College World Series, Quinn went 4-for-5 with two doubles and a run scored.
Gavin Schrader (Notre Dame-Batavia) made the All-MAAC Rookie team from Niagara. Schrader batted .276 with three home runs, including two against Portland on March 14. Schrader also drove in 22 including a season-high four runs also in the contest against Portland.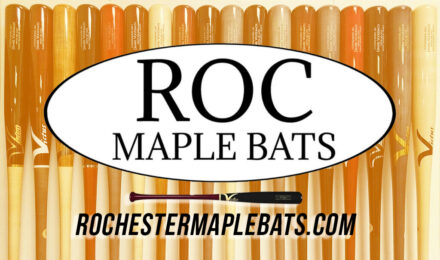 Nick Serce (Irondequoit) garnered ABCA D3Baseball All-American honors. Serce hit .408 with a .904 slugging percentage and finished third in the nation while setting Alfred State and AMCC records with 14 home runs. He had 51 hits including 11 doubles and drove in 43 runs. The first baseman finished the season with 1.000 fielding percentage.
Noah Campanelli (McQuaid) earned Division III All-Region Player of the Year honors, second-team All-American honors from D3baseball.com, as well as being named First Team All-American by ABCA/Rawlings. Campanelli batted .435 with eight home runs, 44 runs driven in and 60 runs scored. The former Knight blasted two home runs in the opening round of the NCAA tournament against Randolph-Macon and recorded multi-hit contests in 26 of 45 games started. Campanelli also received First Team Academic All-America honors.
Tyler Cerame (Hilton) and Devin Georgetti (Gates-Chili) both were named NJCAA Division III Region III All-Region First Team from Finger Lakes Community College. Cerame batted .395 with 21 doubles, 40 stolen bases, 42 runs driven in and 57 runs scored. Cerame recorded 25 multi-hit games, including five games with three hits and a season-high four hits against Genesee Community College on April 23. Georgetti boasted a 5-3 record with a 1.64 ERA and 98 strikeouts over 66 innings pitched. The sophomore right-hander hurled six complete games, including a no-hitter against Tompkins Cortland Community College on April 16.
Paul Goodness (Palmyra-Macedon) was named to the NJCAA Region III Third Team from Finger Lakes Community College. Goodness batted .299 with 37 RBI and 34 runs scored as a freshman. He notched his first collegiate home run against Montgomery County Community College (PA) on March 13 in an 11-5 victory for the Lakers.
Alex Minnehan (Livonia) also made the NJCAA Region III First Team. The Niagara County Community College outfielder batted .435, with six long balls, 37 RBI and 53 runs scored. Minnehan went yard in three straight games, one against Genesee Community College and two against Jamestown Community College from May 5-7.
Victor Alongi (Greece Athena) made NJCAA Region III Second Team from Genesee Community College. Alongi batted .387 with 41 runs driven in and 25 runs scored. Alongi notched a season-high three hits in six contests.