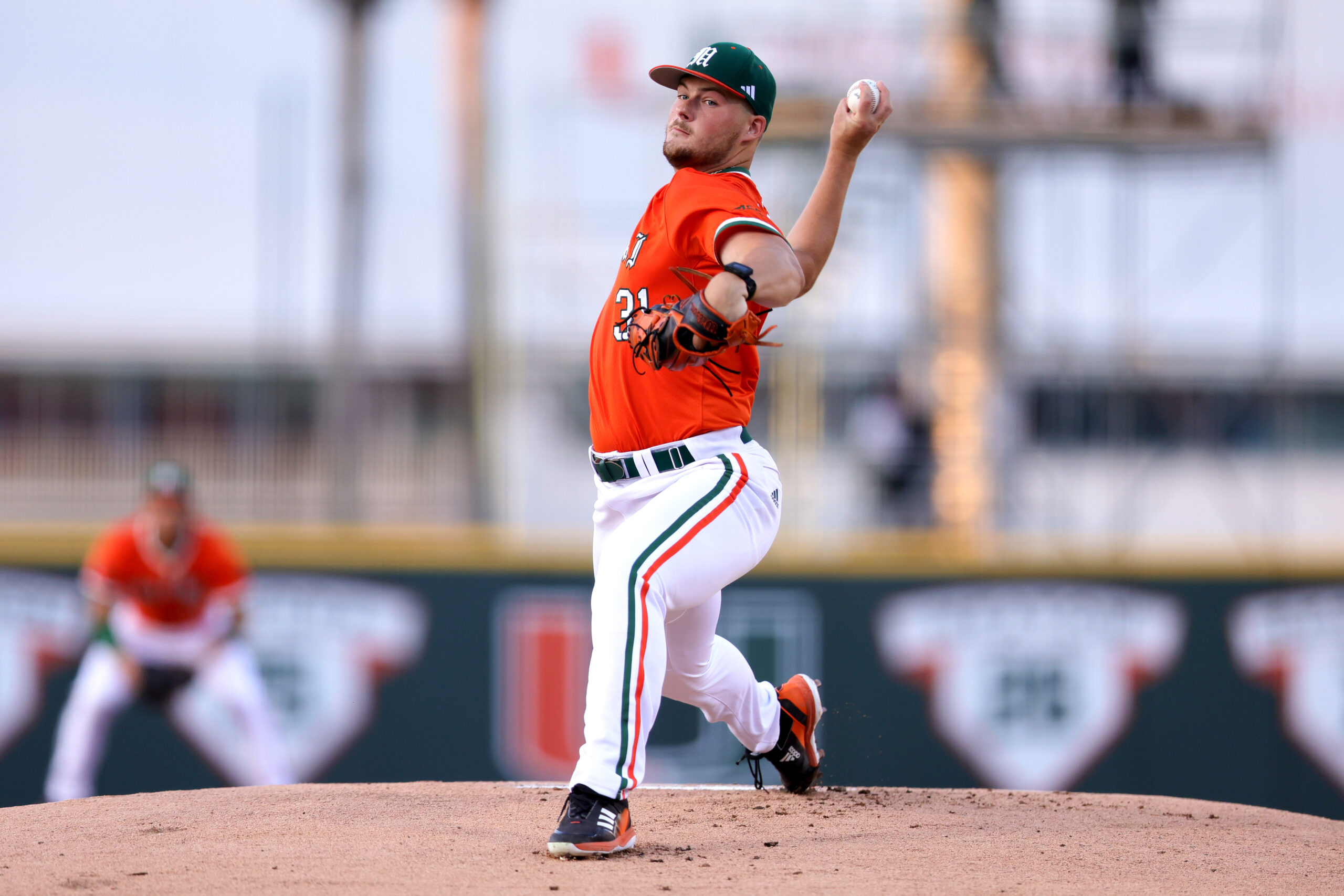 by TJ HATHAWAY
Former Penfield Patriot Gage Ziehl turned in his best collegiate outing Saturday night, picking up his second win of the season as the University of Miami Hurricanes cruised to an 8-1 upset win over No. 19 North Carolina State. The right-hander struck out eight and walked one without allowing an earned run over a career-high eight innings.
The performance earned the sophomore Atlantic Coast Conference Pitcher of the Week.
Ziehl faced 28 batters and limited the Wolfpack, ranked eighth nationally with a .338 team batting average, to four hits. He improved his record to 2-2 on the season.
The Macedon, NY, product received a standing ovation as he walked off the field after his fourth start and third straight outing with eight or more strikeouts.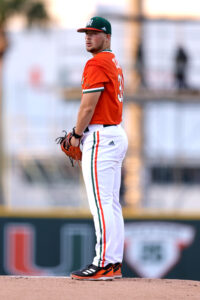 "I'm just going out there trying to attack hitters," Ziehl told the University of Miami Sports Information Department. "I had to fight through adversity in my first few starts. The beginning of the season didn't go the way we wanted it to, but the season is long and we've got a lot of games left."
The sophomore retired nine straight batters from the third through the sixth inning.
Ziehl came out of the bullpen during his freshman year when he made a team-high 30 appearances. He finished with a 2-2 record and earned a save.
"We all have a lot of confidence in Gage and that's why he's one of our guys," Miami head coach Gino DiMare said. "He's a high-character guy, who is very mentally-tough with a lot of moxie. It was a big performance and we needed that."
Ziehl pitched 120 innings during his varsity career at Penfield. He struck out 202 batters while walking 27 and allowing 85 hits. He finished with an ERA of 0.875. He was named Section V Class AA Player of the Year in 2021 and was selected by the Chicago Cubs in the 11th round of the 2021 MLB First-Year Player draft.
The Hurricanes (10-6, 2-1 ACC) face FIU in a mid-week matchup before continuing conference play with a three-game set against visiting Virginia Tech.