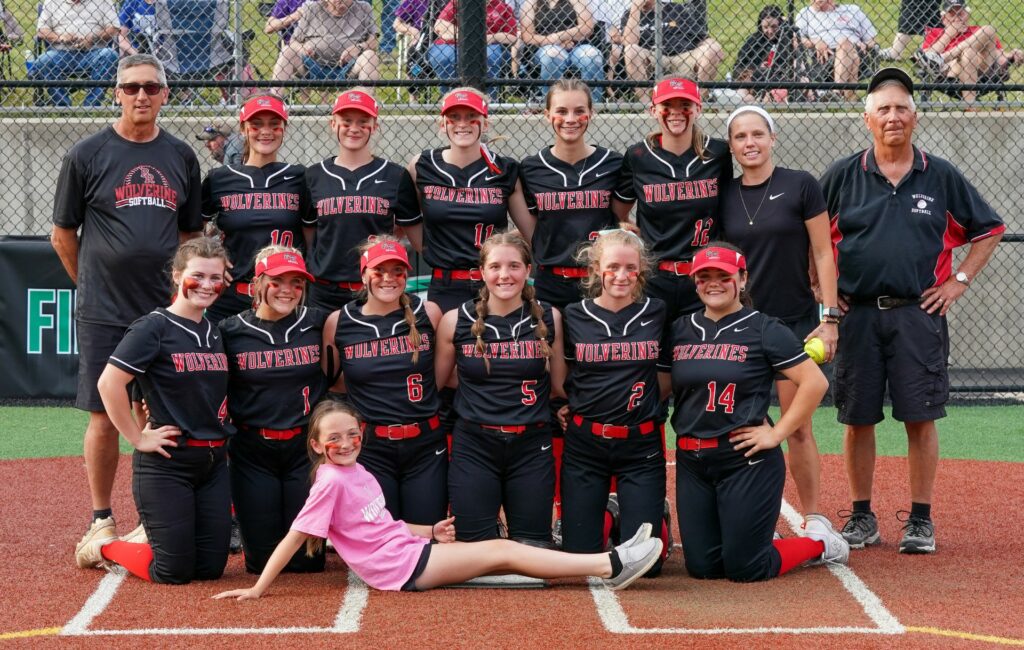 By DAVID DOBRASZ
GOWANDA, N.Y. — Bolivar-Richburg (23-3) suffered a 5-0 loss to host Gowanda on Friday in the New York State Class C Far West Regionals at Gowanda High School.
With the loss, Bolivar-Richburg's season comes to an end with a record of 23 wins and 3 losses.
"I told these kids this a couple weeks ago, this by far is the best group of athletes that I've coached," Bolivar-Richburg head coach Brooke Lovell said. "I'm just really proud of the six seniors we had, and they are definitely going to be missed next season."
Senior Malayna Ayers struck out four batters and gave up eight hits through six innings in the circle.
"She's been nothing but lights-out all season long," Lovell said.
Rylee Whiting connected on a one-out single up the middle in the second, and the freshman reached on an error in the fourth to lead the Wolverines offense. Sommer Beckerwitch reached second on a bloop single that landed on the right-field line in the top of the fifth. Allison Zilker added a one-out single down the right-field line in the seventh. McKinlee Harris reached on an infield single in the third.
For Gowanda (16-6), Wassy Stevens went 2-for-3 with a one-out single to start a three-run rally in the first. Addison Kota followed with a double off the right-field wall, and Ella Luther brought home both.
Holland Christopher capped the inning with a two-out RBI triple.
Kota drove in Stevens with a single in the fifth, and the senior later scored on an error.
Kota struck out one and walked in a complete-game effort.
Gowanda will play Edison (IV) in the state semifinals next Friday.
Bolivar-Richburg was making its first regional appearance since 2014 when the Wolverines advanced to the NYS Class C semifinals. B-R also advanced to the 2010 Class D state semifinals. The 2006 Wolverines finished 31-0 and won the NYS Class C championship.