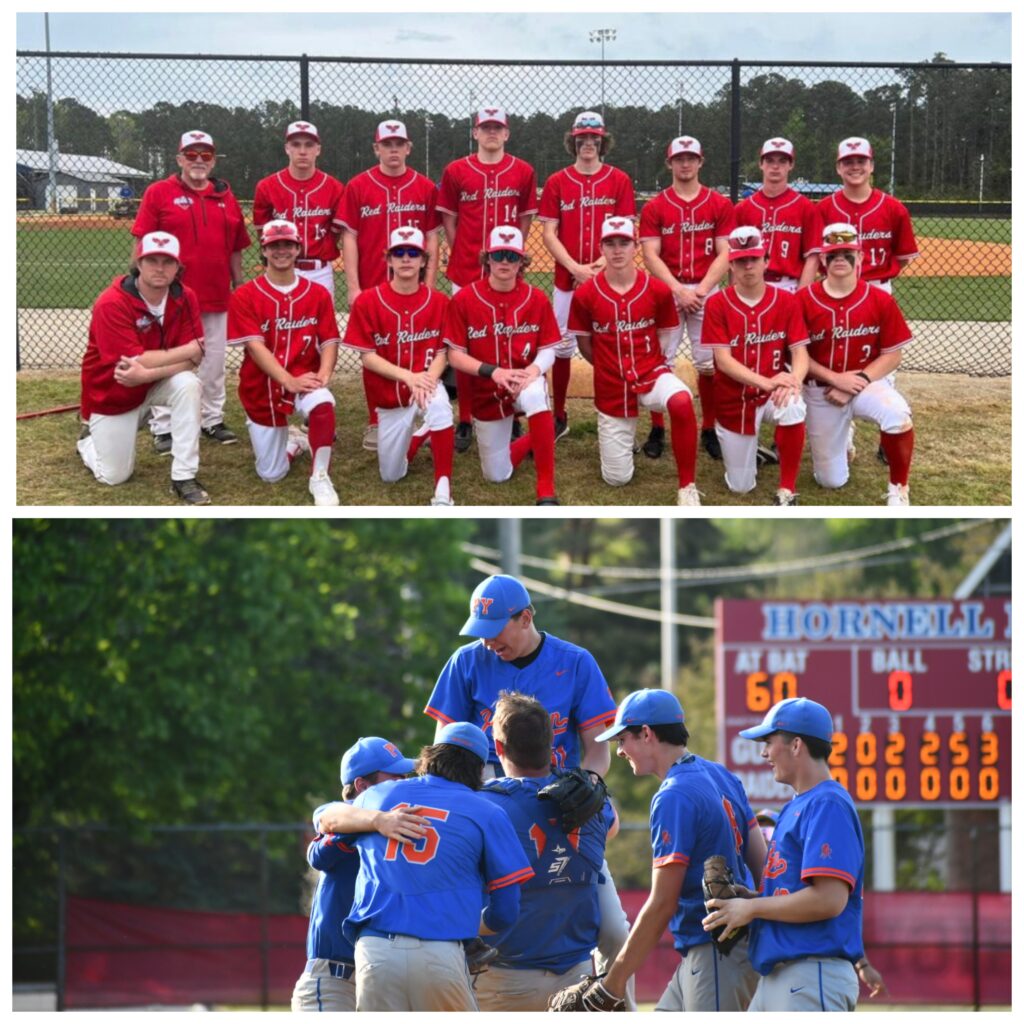 By PAUL GOTHAM
One team is looking to clinch a second straight spot in the state quarterfinals while the other is in uncharted waters. Finger Lakes East foes Palmyra-Macedon and Penn Yan meet Tuesday at Colburn Park in Newark for a spot in the state tournament. Here's the breakdown:
CLASS B
PENN YAN MUSTANGS (11-10/Finger Lakes East)
vs.
PALMYRA-MACEDON RED RAIDERS (19-2/ Finger Lakes East Division)
5:00 PM Tuesday, Colburn Park
How they arrived here: No. 4 Penn Yan opened the postseason with victories over No. 5 Dansville in the quarterfinals and No. 8 Le Roy semifinals. The Mustangs then defeated reigning champ Haverling, 14-0 to clinch a second sectional title in program history and first since 1983. No. 2 Palmyra-Macedon took down No. 7 Bishop Kearney to start the playoffs before beating No. 3 Livonia and No. 4 Hornell in what has now become a nationwide story.
Tempo and Trends: Penn Yan scores 4.6 runs per game and allows 5.5. The Mustangs have won three straight and four of five heading into Tuesday's matchup. Palmyra-Macedon has won 17 consecutive games including a 12-2 decision when the two teams met on May 15th. The Red Raiders average 7.4 runs per game and allow 2.6.
What's at Stake: The winner clinches a spot in the New York State Class B Far West Regional on Saturday against Section VI champion, Depew.

History 101: Penn Yan's only previous title, coming in 1983, predates Section V Baseball's participation in the state tournament. Pal-Mac, a state semifinalist a year ago, is looking to make its second regional appearance in program history.
Players to watch for Penn Yan: Brady Bouchard Jr. P, SS (.87 ERA, 55.0 IP, 12 K, 10 BB, .327 BA, 2 HR, 15 RBI); Riley Griffiths Sr. SS (.273 BA), Liam Chapman Jr. P, 2B (.364 BA, 2 HR); Reed Bouchard Jr. C (.255 BA).
Palmyra-Macedon: Noah Brooks Sr. C (.422 AVG, 27 H, 2 2B, 3 3B, 4 HR, 18RBI, 31R, 12BB, 24 SB); Caleb Carr Jr. IF,OF (.300 AVG, 15H, 1 2B, 16 RBI, 14 R); Ian Goodness Sr. P, IF (.407 AVG, 24 H, 9 2B, 1 3B, 12 RBI, 24 R, 12 BB/ 56 IP, 7-0, 24 H, 9 R, 6 ER, 7 BB, 116 K, .750 ERA, .126 BAA); Tino LoPresto So. P/IF/OF (.303 AVG, 10 H, 2 2B, 1 3B, 5 RBI, 6R); Christian Morrison Sr. P/IF (.333 AVG, 19 H, 2 2B, 1 3B,12 RBI, 24 R, 16 BB); Brennan Pipitone Jr. P/IF (.250 AVG, 14H, 2 2B, 14 RBI, 13 R, 12 BB); Isiah Stephens Jr. IF/OF (.255 AVG, 14H, 4 2B, 15 RBI, 11R); Tyler Wolcott Sr. P (36 IP, 5-0, 19H, 8 R, 2 ER, 14 BB, 31K, .389 ERA, .143 BAA.
Coaches: Steve Bouchard (Penn Yan), Bryan Rodman (Palmyra-Macedon)