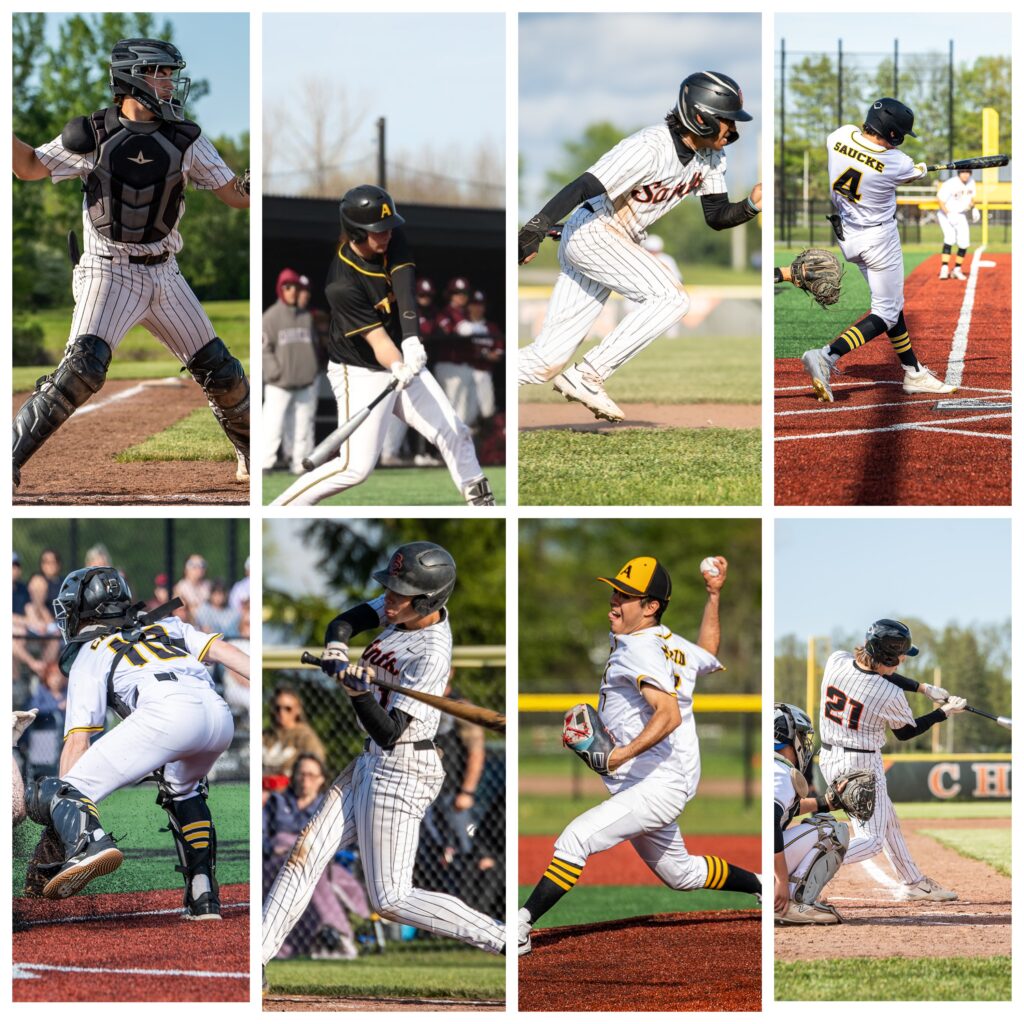 One team is looking for its first sectional title since 2009 and seventh in program history. Another is looking for its first since 2007. Class A1 heavyweights Churchville-Chili and Greece Athena meet to determine who will be crowned Section V champion at Innovative Field on Saturday. Here's the breakdown:
CLASS A1
NO. 1 CHURCHVILLE-CHILI SAINTS (18-5/Monroe County Division II)
vs.
NO. 2 GREECE ATHENA TROJANS (17-5/Monroe County Division III)
1:30 p.m. Saturday, Innovative Field
How they arrived here: Top-seeded Churchville-Chili defeated no. 9 Greece Arcadia 2-0, then downed no. 4 Irondequoit 5-4 to reach the title game. Greece Athena defeated no. 7 Canandaigua 5-1 before beating no. 6 Spencerport 10-1 to advance to the final.
Tempo and Trends: Churchville-Chili is averaging 8.65 runs per game and allowing 3.43. The Saints enter the championship game coming off a walk-off home run by Braedon Reina and have won two in a row and eight of the last 10. Greece Athena averages 7.05 runs per game and allows 3.64. The Trojans enter on a two-game win streak and have won five of its last seven.
What's at Stake: A spot in the Far West regional qualifier against the A2 winner of Honeoye Falls-Lima and Pittsford Sutherland.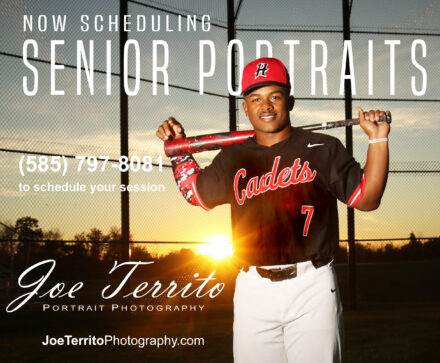 History 101: Churchville-Chili is looking for its first sectional title in 14 years. The Saints have won six championships in program history with the most recent coming in 2009. Greece Athena also has six sectional titles in its trophy case. The Trojans have won three titles since the turn of the millennium and reached the Class AA state semifinals in 2007. Churchville-Chili won the only meeting between the two teams in 2023 by a 7-1 score.
Players to Watch for Churchville-Chili: Cooper Romich Sr. C (.379 BA, 19 RBI, 22 RS, 1 HR); Michael Sardou Jr. 1B (.422 BA, 29 RBI, 22 RS, 2 HR); Parker Farnham So. C (.446 BA, 11 RBI, 2 HR, 3 3B); Braedon Reina Jr. SS (.453 BA, 11 RBI, 1 HR, 21 RS); Dom Morsch Sr. P (.368 BA, 13 RBI) (1.26 ERA); Evan Putney Jr. P (.311 BA, 1 HR) (1.87 ERA)
Greece Athena: Jaden Madrid Sr. P/SS (.319 BA, 11 RBI, 24 RS) (2.17 ERA, 20 K, .294 BAA); Connor Osier Jr. P/1B (0.61 ERA, 73 K, .081 BAA); Sammy Saucke So. INF (.429 BA, 15 RBI, 22 RS); Riley Catena Sr. C (.381 BA, 13 RBI, 18 RS); Derrick Allen So. OF/P (.381 BA, 19 RBI, 18 RS) (2.29 ERA, 43 K, .222 BAA); Nathaniel Hall Sr. OF/ P (.317 BA, 13 RBI, 14 RS) (11 K)
Coaches: Guy Puglia (Churchville-Chili), Tim Sova (Greece Athena)