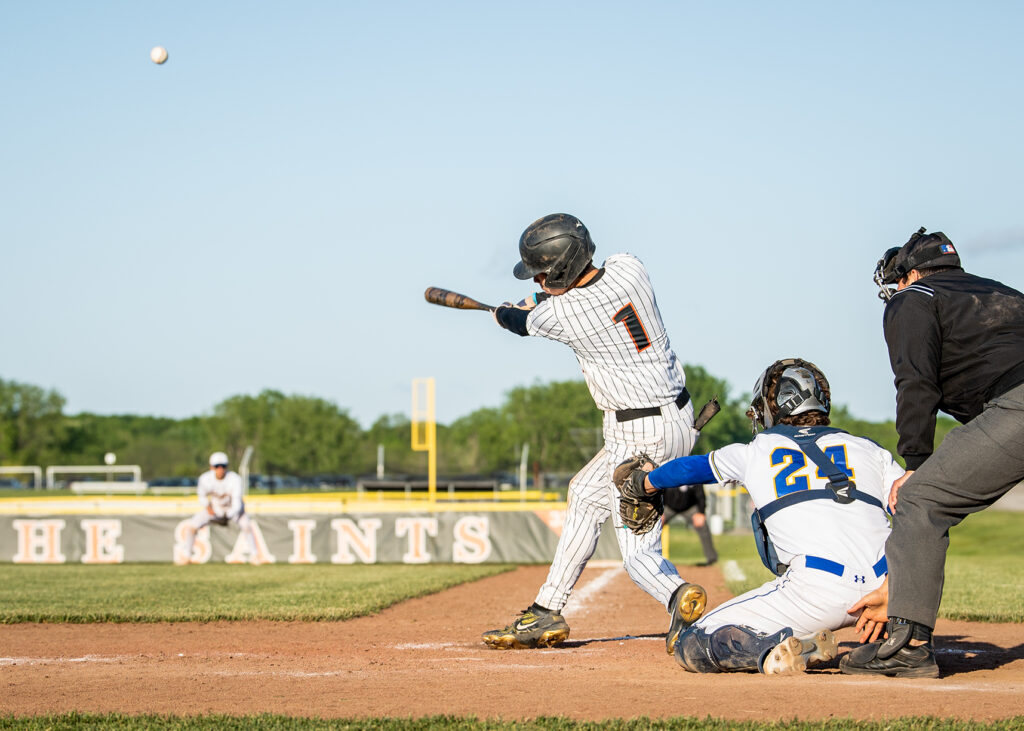 By PAUL GOTHAM
RIGA, N.Y. — The United States of America flag, perched above the fence in centerfield of the Churchville-Chili High School baseball diamond, didn't get much rest Wednesday afternoon. A breeze kept the Red, White and Blue fluttering atop its pole. Wind direction varied, but for the most part, the stars and stripes extended toward home plate with an occasional drifting to right field.
Unlikely, seemed the chances that a batted ball could travel over the fence with the wind blowing in the face of a hitter.
Such was the situation when Braedon Reina stepped to the plate to lead off the bottom of the seventh with the score tied.
The junior shortstop turned on a first-pitch inside fastball and lifted a blast into right field for his first home run of the season.
"That's what I was looking for a first-pitch fastball and I got it," Reina said after top-seeded Churchville-Chili defeated No. 4 Irondequoit, 5-4 in Section V Class A1 action. "I had a lot of adrenaline in that last at bat. Just got my pitch."
With one swing of the bat, Reina touched off a celebration more than a decade in the making as Churchville clinched a spot in the finals for the first time since 2009.
"It feels amazing," he said. "It's probably one of the best feelings I'll have in my life."
The walk-off shot ended a game that started as a pitcher's duel for the first four innings before Churchville erased a deficit to take its first lead in the fifth only to find itself in a tie game after a string of two-out hits in the top of the seventh.
"It's an awesome feeling," Churchville head coach Guy Puglia said. "I just told these kids that it's been our chance since we started open gyms."
Trailing 1-0, C-C batted around in the fifth. Josh Campbell brought in a run with a sacrifice fly while Parker Farnham and Dom Morsch connected on a single apiece. The Saints took advantage of two errors, two walks, two hit batters and a balk to score four runs in the frame.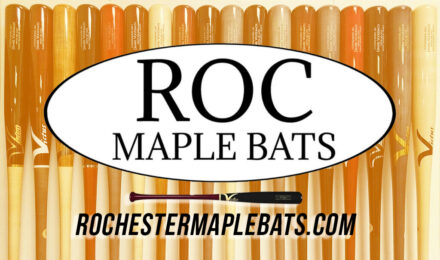 One inning later, Irondequoit cut the deficit to two at 4-2 when Landon Bryan came home on a Carraig Jones sacrifice fly.
The Eagles were down to their final strike in the top of the seventh when Matt Jorstad doubled to right center. Ninth-grader Max Spitz tripled, and Bryan, another freshman, tied the game at four with a single.
All that served to set the stage for Reina.
"We had to keep the energy the same like when we got that lead earlier," he said. "Keep the same energy and come out hot with the bats."
Twice Reina had reached on errors in previous at-bats and he also grounded out to second in the fourth inning. The Saints leadoff hitter came to the plate in the seventh without having connected for a hit nor reaching home plate. He put that behind him and stepped into the batter's box.
"In pre-game BP (batting practice) everything we hit was just dying. The flag was blowing straight in. I wasn't even paying attention to the flag at that point.
"I didn't even feel it. That's how good I hit it. I saw it in the air and my first-base coach was yelling at me because I wasn't even running that hard. I was just watching it."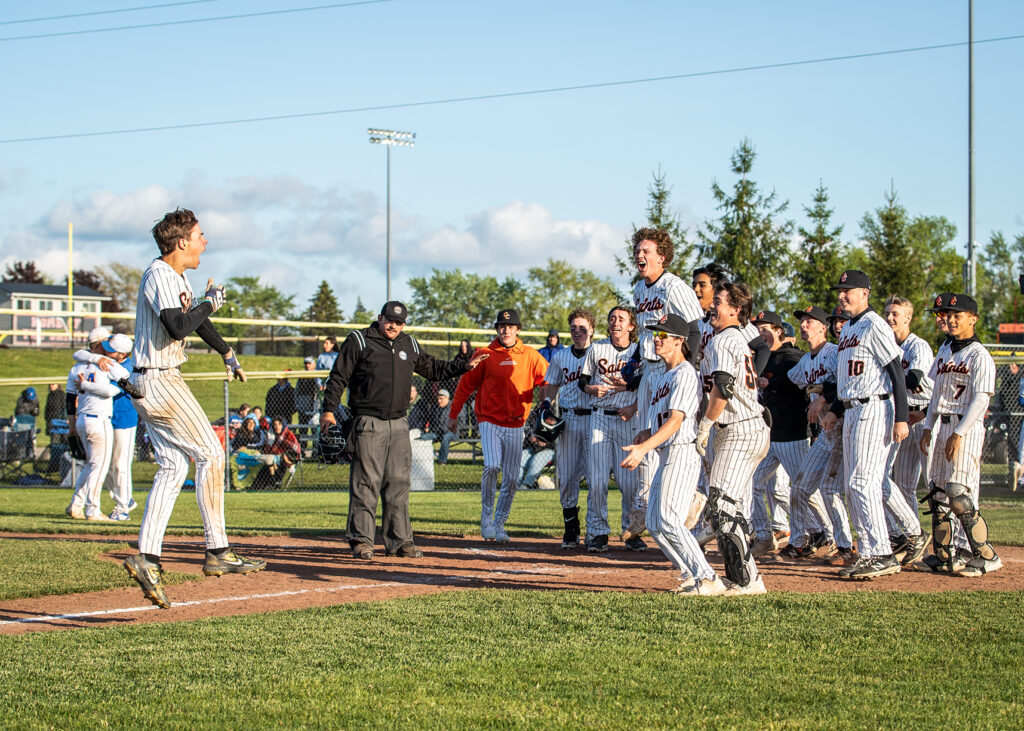 Puglia wondered at the chances for a home run.
"It changes all the time," the sixth-year coach said of the wind. "That's what's weird about this field. You never get a good read. When he came up, I said to myself what are the chances he gets the ball in the air."

A year ago, C-C lost in the A1 semifinals to eventual champion Webster Thomas. The Saints, also a top seed in 2022, watched as the Titans celebrated an extra-inning win.
"I told them if that doesn't fuel you, then you shouldn't be playing baseball," Puglia said of his message to start the season. "I said 'You guys remember Thomas jumping up and down and that feeling. We're not going to let it happen this year.' That's been our battle cry."
"Last year watching them celebrate when we knew we were probably the better team, it really hurt," Reina said. "But the whole off-season in the gym just working and grinding to get back to this spot and here we are."
Dom Morsch started and struck out four over five innings of work. The Saints senior right-hander allowed one run on four hits. He took a shutout into the fifth.
"He did not have his best stuff today, but he battled and battled and held us in the game. It was a gritty performance, gritty."
Evan Putney worked two innings of relief to pick up the win.
Morsch and Farnham scored in the fifth. Anthony Shortino walked and also crossed home. Jaylen Lopez scored as well.
Irondequoit starter Alex Kozak faced one over the minimum through four and took a no-hitter into the fifth before running into trouble.
Brody Froman doubled and scored on a squeeze bunt from Jones to give the Eagles a 1-0 lead in the fifth.
For Irondequoit, it was a third straight loss in the semifinals.
"I can't say enough about the fight in Matt Jorstad starting us off with a double," Irondequoit head coach Joey Kuhn said of the seventh-inning rally. "He was supposed to take a pitch instead he doubles to right center because he is just a clutch performer.
"Back-to-back freshmen in two-out situations with two strikes on them and the season on the line. Those freshmen are special. This is a good group. We lose some seniors that are really good. They have had a lot of success. It's tough to look ahead right now. Good for Churchville. I wish them the best of luck in the finals."
Churchville will face No. 2 Greece Athena in Saturday's championship. The Saints took a 7-1 decision when the two teams met in April. A 1:30 PM first pitch is scheduled at Innovative Field.