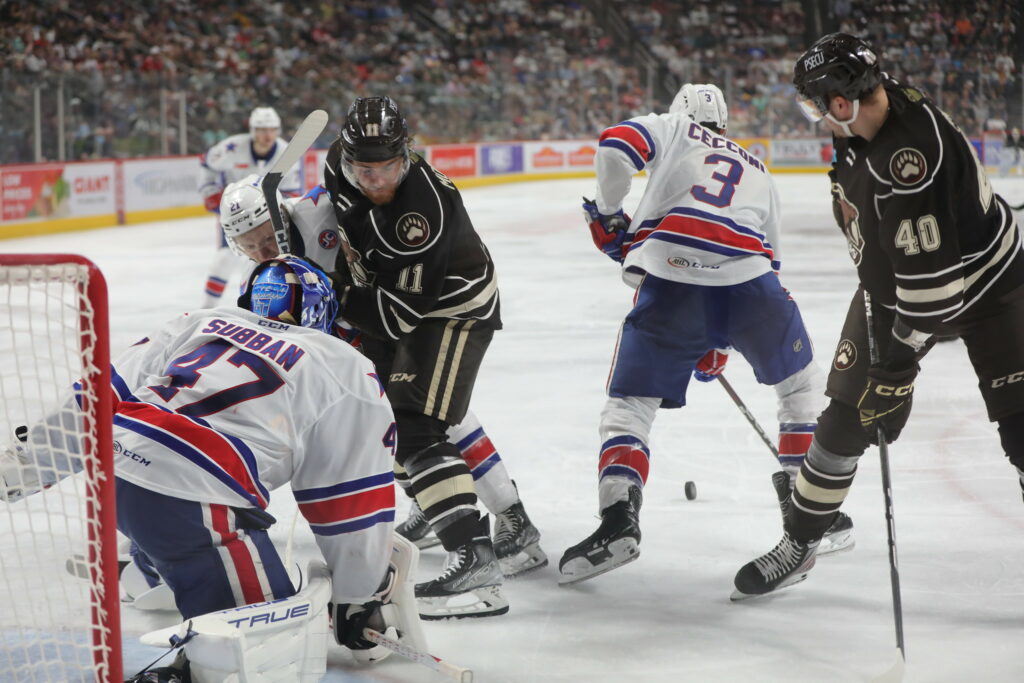 By KEVIN OKLOBZIJA
It's bad enough for opponents of the Rochester Americans when they must try to contain what has become an offensively potent group of forwards.
But when members of the D-corps activate and start scoring goals, the Amerks become nearly impossible to stop.
So goalie Hunter Shepard and the rest of the Hershey Bears learned on Tuesday night.
Defensemen Joseph Cecconi and Matt Bartkowski scored goals and D-man Jeremy Davies assisted on two as the visiting Amerks routed the Bears 5-1 in Game 1 of the Calder Cup Eastern Conference finals at the Giant Center.
"We believe we have a D-corps that can do those things, that can jump up into the play," Amerks coach Seth Appert said. "There's been the normal guys that do it, you see more Davies, (Lawrence) Pilut and (Ethan) Prow, but tonight it was great to see Cecconi do it."
Game 2 is at 7:05 p.m. Thursday (televised live on MSG), then the best-of-seven series comes to Rochester for Games 3 (7:05 p.m. Saturday) and 4 (6:05 p.m. Monday).
Absent from the conference finals for 17 years, the Amerks showed on Tuesday that they certainly belong back in the spotlight. Cecconi scored just 14 seconds into the game, and the Amerks built a 4-0 lead before the second period was seven minutes old in racing to their seventh consecutive postseason victory.
"We're not trying to make statements, we're just trying to win hockey games," Appert said.
In building the early bloated 4-0 cushion, the Amerks chased Shepard from the net. The third-year goalie entered Game 1 with a 1.71 goals-against average, best in the American Hockey League playoffs. But he stopped just 12 of 16 shots before Zach Fucale took over.
Cecconi scored his second playoff goal – he scored three in the regular season – off a harmless play. Moving into the zone one-on-three, he fired a wrist shot from above the right circle that fooled Shepard and found the net.
"You want to have an aggressive start and we were all just ready to jump right off the bat," Cecconi said. "It's great when you get defensemen scoring goals but everyone's scoring right now so it's been a fun game to play."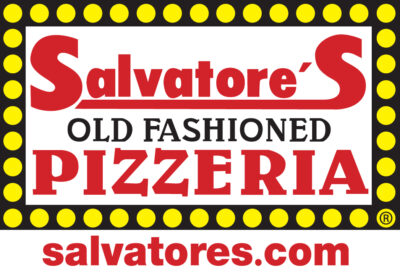 Amerks goalie Malcolm Subban then made a pair of clutch saves to preserve the lead, the first on a dangling-into-the-slot Gabriel Carlsson at 6:05, then on Garrett Pilon's partial breakaway 1:45 later.
"It would have been very easy for one of those early ones to go back in for them and then the crowd's into it and it's a different game," Appert said.
Just 75 seconds later, Brett Murray steered in a Michael Mersch pass and the Amerks lead 2-0. Davies, however, created the play, weaving from the left point, through the slot and deep into the right circle before feeding to Mersch at the right of the net. The Amerks captain quickly passed across the crease and Murray swept it past Shepard.
The Amerks again scored quickly to start the second period, with Bartkowski driving a slap shot from the left point past a screened Shepard. The screen was created by – yep, a defenseman, Bartkowski's partner Zach Metsa.
"We want to be a team that plays fast, and to play fast you have to have interchangeable parts," Appert said. "If a D is up on the rush, he has to go through and execute our line rush just like a forward would, and a forward needs to cover back for him, and that is the only way you can play with the pace that we can play with.
"I thought it was great to see Metsa be able to do that and have the confidence to stay down there and screen the goaltender."
When Mason Jobst scored off a two-on-one fastbreak at 6:33, the lead was 4-0 and Shepard was headed to the bench.
Through their first seven playoff games, the Bears had not allowed more than two goals in a game. They allowed two goals in both the first and second periods on Tuesday.
And yet Appert said there is plenty of room for improvement.
"I don't think we were great tonight, I thought we were good," Appert said.
Hershey's Aaron Ness scored at 9:42 of the third period but Lukas Rousek hit an empty net with 1:01 remaining to clinch it.
Everything about this goal is beautiful 🤩 pic.twitter.com/ebNXi8sxBe

— x-Rochester Americans (@AmerksHockey) May 23, 2023
Big hits don't deter the Amerks
Bears defenseman Dylan McIlrath, who has been know to partake in a fight or five, delivered a dirty check into the boards from behind on Brendan Warren just 5:23 into the first period. He also hit Sean Malone on the boards in front of the Amerks bench when the puck was nowhere near either player.
"They just let McIlrath do what he wanted," Appert said. "Hopefully that gets cleaned up. But I wasn't worried about it. That's what Syracuse tried to do once we won a game. That's what Toronto tried to do once we won a game.
"We may not be the most physical team but we're not scared."
McIlrath's 102 penalty minutes in the regular season were seventh-most among AHL defensemen.
Weissbach returns
Winger Linus Weissbach, injured in the first game of the Toronto series, returned to the lineup on Tuesday. He assisted on Bartkowski's goal.
One Kulich streak ends, another continues
Rookie Jiri Kulich did not score a goal, the first time in his even playoff games he has not found the net.
He did, however, extend his point streak to seven games with an assist.