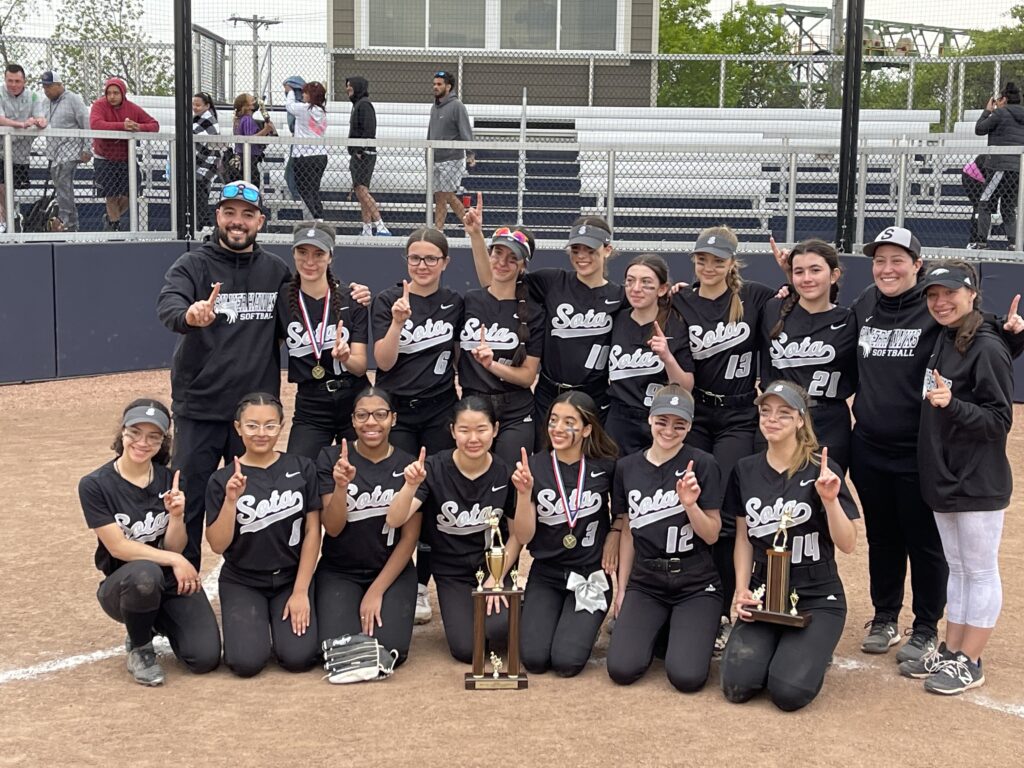 By PAUL GOTHAM
ROCHESTER, N.Y. — Facing an early four-run deficit in Tuesday's Rochester City Athletic Conference (RCAC) Softball championship, Ray Diaz challenged his School of the Arts (SOTA) squad to put lessons learned from recent defeats into action.
The Silverhawks responded with an offensive outburst on the way to claiming a league championship.
SOTA sent 11 to the plate in an eight-run fourth inning and went on to beat East High, 18-8 at the University of Rochester's Southside Field.
"We've been telling the girls that you have to take on the challenge especially when you're facing adversity," the seventh-year head coach said. "I couldn't ask for a better game to end the season than that."
Tournament MVP Ada Reddington slowed the East offense from the circle, and the Silverhawks put crooked numbers on the scoreboard in the second, third, fourth and fifth innings.
"Being down and really challenging these girls and telling them to show them what you're made of and not folding to the pressure," Diaz said. "That has been our M.O. against a couple good teams in couple games that we faced adversity and we didn't know how to bounce back. Finally, I'm glad they showed that they can bounce back and really be a family."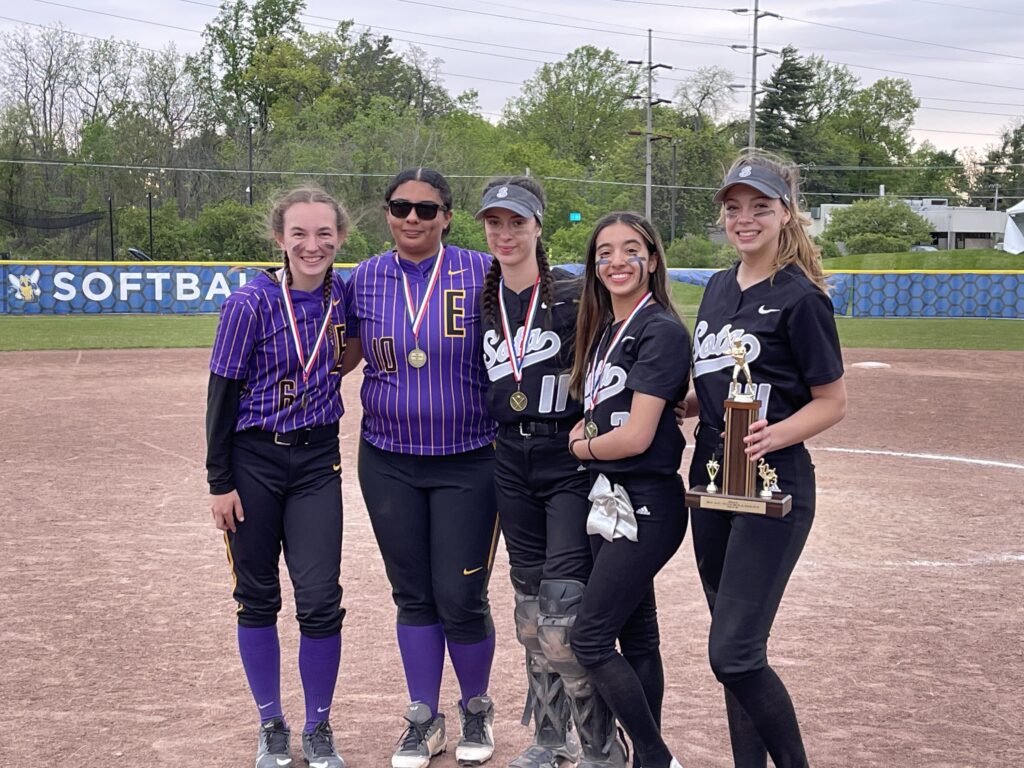 Reddington worked a three-up, three-down fourth before escaping a bases-loaded jam in the fifth. The junior right-hander left two more on base in the fifth.
One-two-three fourth for Ada Reddington and SOTA. Silverhawks 7 East 4 pic.twitter.com/K3th8Evuvr

— Paul Gotham (@PickinSplinters) May 16, 2023
The win came less than 10 days after beating East, 13-8. SOTA also beat East 16-6 in the 2022 RCAC championship.
"I told them straight up that East is right next to us," Diaz said. "We're neck-and-neck, and they're gunning for us. Last Saturday was a great game. Similar to this, we got down and we came back. It was a close game. We told them 'we have a target on our backs' and if we don't come out with that fire, they're going to do it."
Keira Ackley, Aimei Hall and Amarah Robinson drove in a run apiece in the bottom of the second when SOTA (11-7) scored five times to take a 5-4 lead. The Silverhawks added two more in the third before exploding in the fourth.
"Stringing some hits together," Diaz said of the decisive frame. "If you put the hits together and make the right decisions and choices, you have a really good chance to win."
Hope Reddington plates two with a two-out double. SOTA 10-4 in the fourth. pic.twitter.com/Oy5QbsVr3M

— Paul Gotham (@PickinSplinters) May 16, 2023
Robinson started the rally with a one-out triple and scored on Reddington's RBI groundout. The next seven batters reached base. Taialise Davila walked. Maryn DeRock connected for a base hit. Hope Reddington singled and drove in a run. Brynn DeRock followed with an RBI double. Ackley reached on an error. Ella Dormitzer walked, and Hall capped the inning with a run-scoring double.
"It feels awesome," Diaz said of the championship.
Hope Reddington finished 4-for-4 with a walk and three runs scored. Maryn DeRock was 4-for-4 with a walk and four runs scored. Davila walked twice, reached on an error and scored three runs. Hall was 2-for-5 with a double, triple, two RBI and two runs scored. Robinson was 4-for-5 with a double, triple and two runs scored.
2023 RCAC Champions: SOTA 18 East 8 pic.twitter.com/RdlrZgiTgk

— Paul Gotham (@PickinSplinters) May 16, 2023
East's Jess Conrow walked twice and scored a pair of runs out of the leadoff spot. Genesis Gaston and Taiasia Gibson both singled and drove in a run in the second inning when the Eagles (9-7) scored three times. Johelys Alicea reached base all four times she came to the plate including a single and two walks.
Section V Softball playoffs begin on Friday. Seedings will be announced on Thursday.