By JOHN LIKANJE
Mya Herman unloaded all 22 of her points in the second half, but her eruption wasn't enough as Canandaigua's late rally fell short in a 61-51 setback to Walter Panas (I) in the New York State Public High Schools Athletic Association (NYSPHSAA) class A final.
After garnering a team-high 14 points in each of the Braves' first two state tournament contests, the senior guard was held scoreless in the first half by the Panthers' aggressive full court press and zone defense. With her squad falling behind by as many as 26 points and facing a 25-point halftime deficit, Herman stepped up to the challenge.
The 5-foot-7 guard tallied the first 12 points of the third period and 14 overall as the Braves outscored the Panthers, 17-9. Herman drilled three consecutive jumpers, including a pair of three-pointers, and converted two layups to lead a 15-3 run. Sophomore forward Julia Geitner knocked in a left-wing long-range shot to pull the club within 40-27 with under three minutes remaining in the third stanza.
"The goal was to get back within 12," Canandaigua head coach Michael Brennan said after the game. "We didn't quite do that, but we showed fight."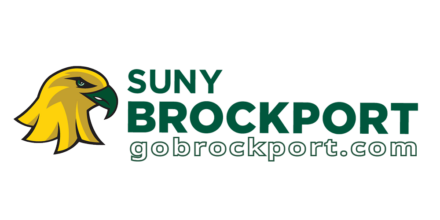 Herman capped off her strong quarter with a pull-up mid-range jumper. The senior guard finished four layups as she scored eight of the Braves' final 17 points of the game to conclude her four-year Varsity career. Herman added five rebounds and two assists as well.
Overall, Herman totaled 50 points in three state tournament games (16.7 points per match) and 142 points in seven postseason contests (20.3 points per game).
Eily Hubler came alive in the second half as well for eight of her 10 points. The sophomore guard converted 4-of-5 free throws and drilled a pair of three-pointers.
Geitner (9), Kyleigh Chapman (8) and Liv Schorr (2) rounded out the scoring for the Braves. Chapman accumulated 12 rebounds, five assists and four blocks as well. Schorr crashed the glass for five offensive boards among her nine total and handed out three dimes. Despite not scoring a point, sophomore forward Macy Falk grabbed eight rebounds.
"It was the mentality that we can't play timid and we got to have mental toughness," Brennan said. "I called a timeout just to say how grateful I was. I enjoyed that we didn't give up and I was a fan at that moment."
Canandaigua concluded the 2022-23 campaign with a 21-6 record, its first sectional title in 14 years and the Far West Regional title.
"The goal was to win a sectional championship and we went three steps beyond that," Brennan said when reflecting on the season. "I think the team and I will come to appreciate this."
For Walter Panas, Cadence Nicholas sparked the Panthers early with 15 of her 24 game-high 24 points in the first half, including 13 in the opening quarter. The sophomore small forward nailed three of her four made three-pointers in that span as well as the Panthers raced out to a commanding 21-2 advantage. Nicholas corralled five rebounds, dished out five assists and swiped a steal as well.
"They got on top of us with their perimeter play and pressure, which made it hard to come back from," Brennan explained. "And they're just a tremendous team. We decided if you guard everything, you're guarding nothing. So we picked a few things that we tried to defend and then make them make contested jump shots."
Sofia Taverez added 13 points, including eight in the second half. The sophomore point guard finished a contact layup while being fouled at the end of the third period to push the Panthers' lead back up to 17 and dispatch the Braves' momentum. Taverez recorded three assists and two steals.
Sarah Chiulli (8), Kelsey Cregan (6), Julia Galliger (6) and Katie Hoffman (6) rounded out the scoring for the Panthers.