By PAUL GOTHAM
Penn State (22-13) opens the 2023 NCAA Division I Men's Basketball tournament as the No. 10 seed in the Midwest Region and will face No. 7 seed Texas A&M (25-9) on Thursday.
Under second-year head coach Micah Shrewsbury, the Nittany Lions, who finished 14-17 a year ago, have made an eight-game turnaround this season with an offense that ranks 10th nationally in 3-pointers made per game (10.4) and 13th in 3-point field-goal percentage (38.5).
While attacking from distance is common in today's game, the means by which Penn State achieves this end could make Shrewsbury's squad a difficult matchup in March.
Former Aquinas standout Jalen Pickett runs the PSU offense, and the fifth-year point guard spends as much time creating for teammates while facing the basket as he does with his back to the defense.
NBA Hall-of-Famer Grant Hill noted Pickett's style during the recent Big 10 Tournament.
"I absolutely love Jalen Pickett's game," Hill said via Zoom during Monday's media session for USA Basketball. "He might be the smartest player or the player with the greatest feel in the Big Ten."
Hill, an analyst for CBS Sports as well as Turner Sports and Managing Director of the United States Men's National Team, compared Pickett to a trio of former NBA greats.
"He reminds me a little bit of Mark Jackson or the old Magic Johnson who would back you down or even Charles Barkley who in his Phoenix days would back you down from the side.
"He's a kind of a throwback. He's got kind of an old-school, old-man kind of game. I say that affectionately."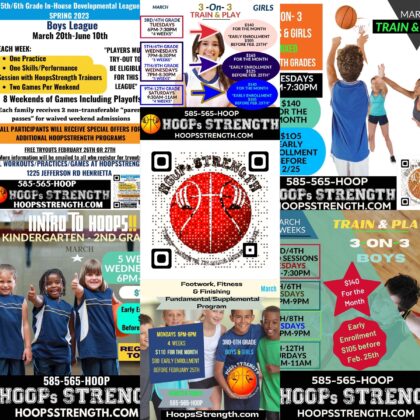 Pickett, a Second Team All-American selection for both the Sporting News and Associated Press along with a Bob Cousy Award finalist for the top point guard in Division I, ranks fourth nationally with 7.0 assists per game. His 3.27 assist to turnover rate is sixth in the country. He does this all while playing 36.3 minutes per game (t-19th).
Penn State takes more than 47 percent (945 of 1,995) of its shots from long range. Pickett has connected 44 times behind the 3-point arc and keeps opposing defenses off-balance as he distributes to teammates Andrew Funk (102 3-pointers made), Sean Lundy (88 makes), Myles Dread (55) and Camren Wynter (35).
"They shoot it very efficiently as well," Hill said. "It just creates a great deal of spacing. He can use his physicality, his strength and just get to his spots."
Hill noted that Pickett's contributions may get overlooked like another former NBA veteran.
"Sam Cassell is a guy who played at Florida State and obviously played in the NBA who didn't wow you with quickness and speed but just had a great feel and understanding of the game."
Hill pointed out a difference, though when considering Pickett's game.
"I've never seen a player back you down from half court in the middle of the court."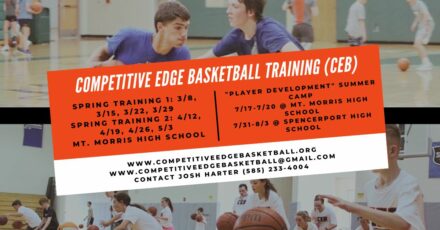 Penn State finished an even 10-10 during regular season play in the Big Ten. The Nittany Lions dropped four straight in early February before winning eight of nine to reach the conference championship game for the first time since 2011. PSU fell to regular season champ Purdue, the top seed in the East Region.
Now in the field of 68, Hill sees an advantage for Pickett and his teammates.
"The Big Ten teams are accustomed to seeing one another and scouting them, but a lot of these other teams could be in for a big surprise because he's a bit of an unorthodox player and the way they play is unconventional.
"Penn State's a team that I think can get through this first weekend and get to the Sweet 16 with the way they shoot the basketball and having a Jalen Pickett running the show. The way they defend too. They defend very well, underrated defensive team. It should be fun to follow the Nittany Lions."
Pickett joins Christian White (Syracuse) as the only former Aquinas basketball players to appear in the Division I Men's National Tournament.
Pickett scored 19.6 points and grabbed nine rebounds per game during his senior season at Aquinas. He earned All-Tournament team honors as a junior when AQ won the 2016 Section V Class AA title under then head coach Mike Grosodonia. He was named Tournament MVP when Aquinas went on to win the program's first state title.
Penn State and Texas A&M tip off Thursday night at 9:55 p.m. The game will be televised on TBS. Brian Anderson will do the play-by-play. Former NBA veteran and Ohio State star Jim Jackson will be the analyst.
Hill, serving in his first year with the men's national team, is preparing for the 2023 FIBA World Cup set for August 25th – September 10th. USA will play in The Philippines.
"I understood when taking this job that it would be challenging, certainly not ceremonial at all. There is a tremendous amount of respect for the international game and certainly a lot of work that goes into giving ourselves a chance to win gold. The expectations are tremendous. Anything less than gold is looked upon as a failure. I'm aware of that. I love the challenge. I love the opportunity to figure this out. I love working with a group of incredible people."