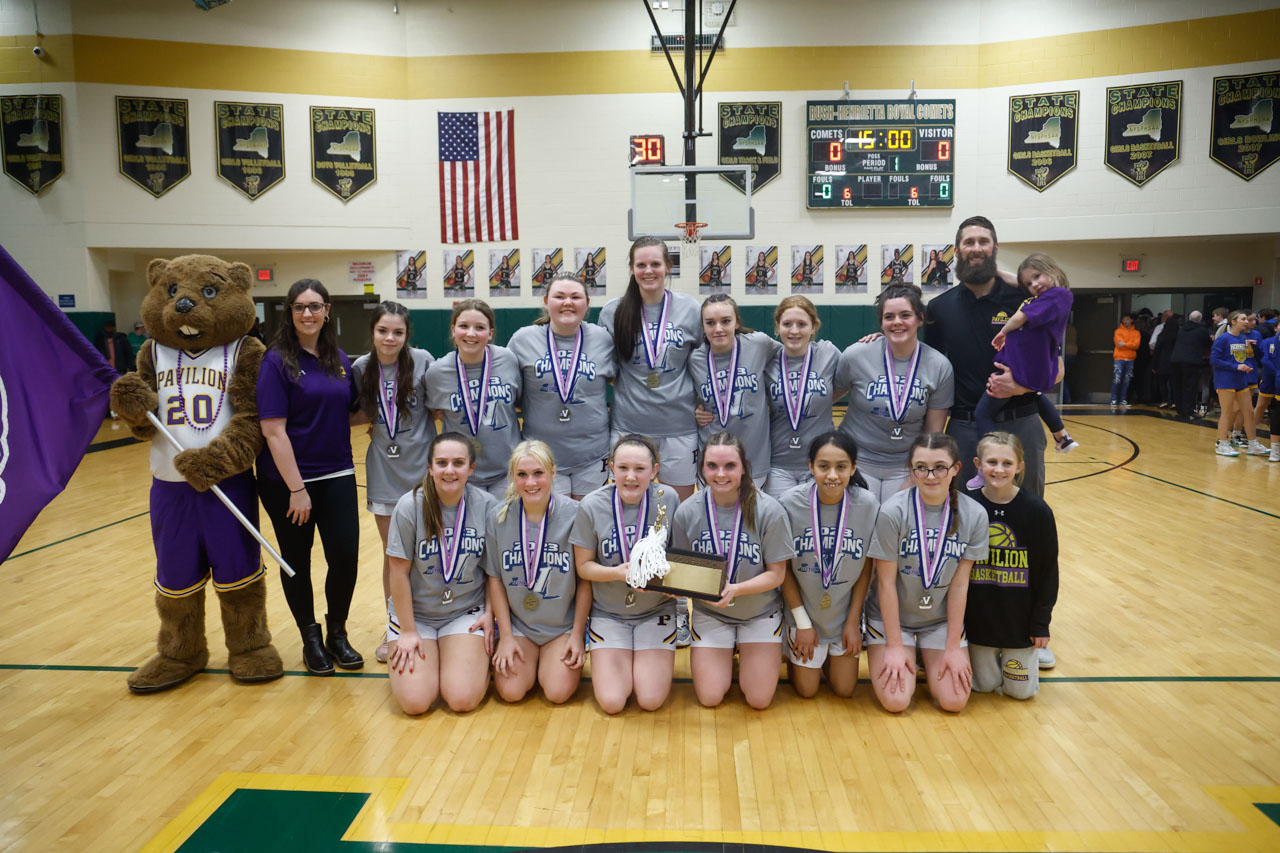 Tournament MVP Lauren Kingsley led all scorers with 18 points, and Karlee Zinkievich hit a go-ahead trey with 6:26 left to give No. 3 Pavilion (21-1) a lead that would not be relinquished.
The Pavilion Girls' Basketball team captured its second consecutive Class C2 title and third in program history thanks to a 45-36 win over No. 4 Dundee/Bradford on Saturday afternoon from Rush-Henrietta High School.
The 6-foot-2 forward registered six points and converted both her free throws in the third quarter to weather a 15-8 run by the BraveScots after the break. With the 50.1 seconds remaining in the quarter, Kingsley swatted away Alissa Eaves' attempted layup after the junior was left open under the basket, keeping the game knotted at 30-all. Kingsley proceeded to lay in the final bucket of the frame with 24.5 remaining after grabbing a lob pass by Ella Tillotson, taking one dribble and finishing over Dundee/Bradford's Lily Hall.
Kingsley scored 10 points in a 24-15 first quarter in favor of the Golden Gophers. The senior posted eight points and went 4-for-4 from the foul line in the opening quarter when her team went on a 16-9 run.
The Gannon University commit was named tournament MVP for the second year in a row
Zinkievich posted nine of her 11 points in the final frame after recording two points through the first 24 minutes. The All-tournament honoree drilled her second triple with 1:45 remaining after faking to the right and taking it to open space on the left wing, giving her team a 40-32 lead. She concluded her outing by making three-of-four foul shots down the stretch.
Sophomore Kylie Conway added eight points and was named to the All-Tournament team. Makayla Washurn recorded six points in the game and went 2-for-2 from the line in the opening quarter. Tillotson chipped in 2.
Kendall Parker led Dundee/Bradford (21-3) with 17 points, eight rebounds and one assist, and the sophomore shot 6-for-10 from the field in the process. Kailey Yeoman recorded all 11 points of her points through the first three quarter, and the junior finished with two assists, one board and a steal. Mikayla Schoffner registered all eight of her points after the break, to go with eight rebounds, one assist and a steal. Hall tallied six boards, two assists and two steals.
Parker and Yeoman both received all-tournament honors.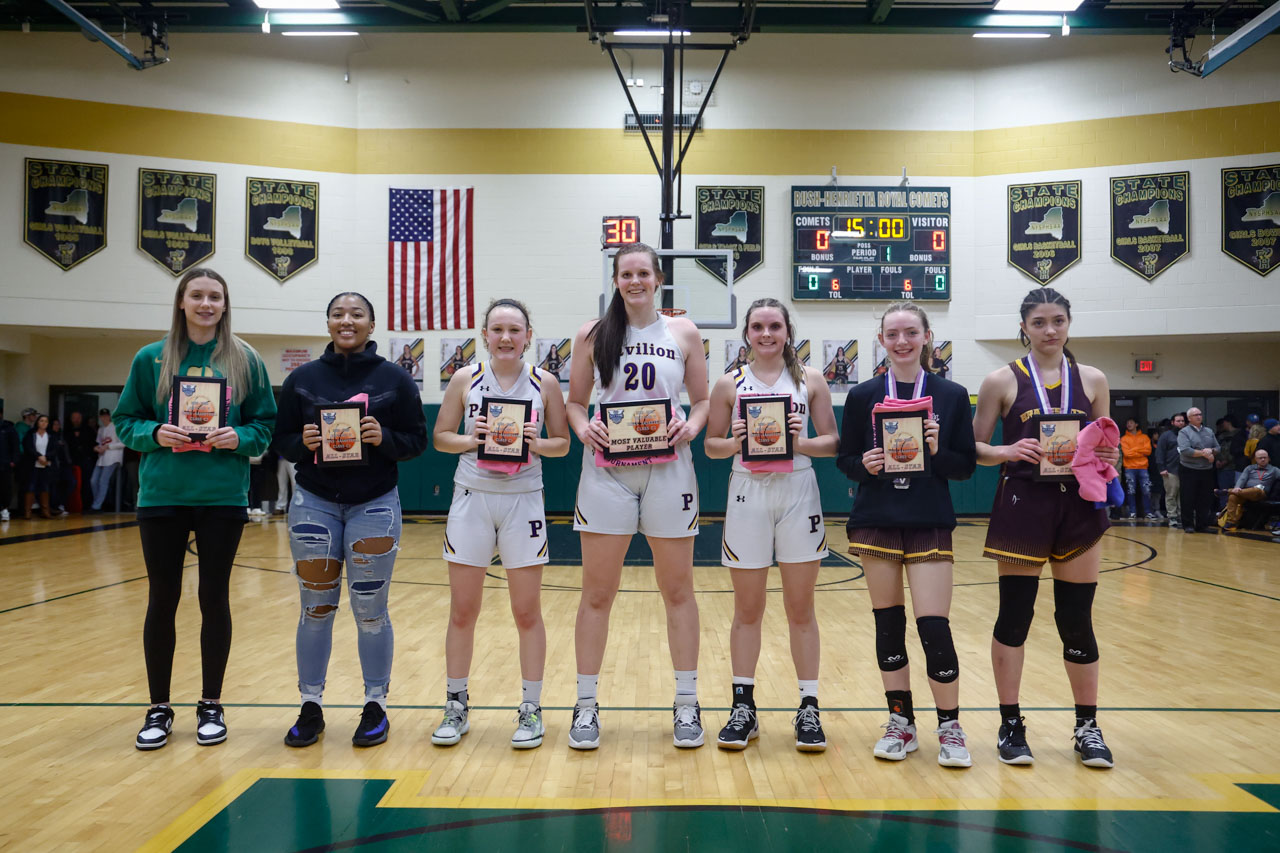 Pavilion earned wins over No. 14 Red Jacket (69-37), No. 6 Byron-Bergen (49-25) and No. 2 Notre Dame-Batavia (51-42) on the way to its third sectional win since 2020. The team has now won 10 games in a row.
The Golden Gophers will next play Oakfield-Alabama on Tuesday in the NYS Class C Regional Qualifier.