By PAUL GOTHAM
ROCHESTER, N.Y. — A year ago as the Bishop Kearney girls' basketball team made its run to the NYS Class AA championship, then-junior Caydence Hadley provided an interior presence. With an eye toward her future endeavors on the hardwood, the 6-foot-1 forward has spent more time this season on offense facing the basket from 15 to 20 feet away.
Monday night, though, with BK needing production in the paint, Hadley returned to a familiar spot.
And the adjustment proved to be just what Kearney needed.
Hadley finished with a double-double, and Kearney erased a double-digit deficit on the way to beating Cardinal O'Hara (Monsignor Martin Association), 52-48.
"Caydence is multi-faceted," Kearney head coach Kevan Sheppard said. "She's a super-talented player. She's our best shooter."
Hadley finished with game-highs of 18 points and 15 rebounds to go with five blocks, four steals and four assists.
The senior sparked a 14-0 run late in the third quarter with back-to-back turnaround jumpers in the post. That she was playing with her back-to-the basket was borne out of need from the situation.
Caydence Hadley has her back-to-the-basket game working. pic.twitter.com/bo0sITBx0e

— Paul Gotham (@PickinSplinters) January 23, 2023
"She's capable of dominating down low, but we've been trying to prepare her for how she's going to play in college next year," Sheppard said of the Towson State commit. "She's going to be a stretch-4. She's going to be on the perimeter often.
"Today, she had to take one for the team. We put her down there just because we know what she's capable of doing. That's our leader. That's our captain, and we needed her to be her today, all over the court."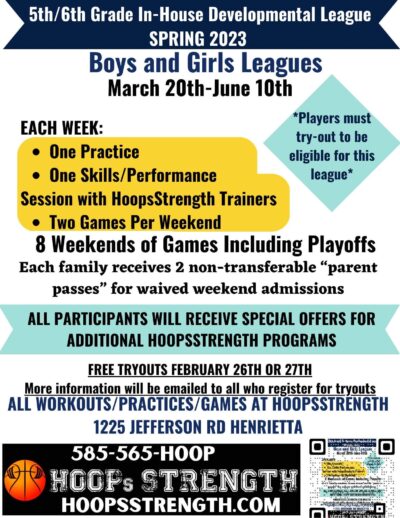 Hadley set up teammate Asia Wilson for a three-pointer from the right wing, and Kearney which had trailed by as many as a dozen in the first half, made it a one-possession game at 36-34.
"We weren't playing our best," she said of the first half. "But nobody was worried. We know when it comes to the second half, that we're going to get it. We're going to D-up. We're going to play good offense because we're kind of a second-half team. After the first half, we know what we need to do to get the win."
Her free-throw line drive early in the fourth quarter gave BK a brief lead. Twice she converted on pairs of free throws midway through the final stanza to help Kearney keep pace.
Caydence Hadley gets the steal at one end and the bucket at the other. pic.twitter.com/tsfXD72TQ1

— Paul Gotham (@PickinSplinters) January 24, 2023
"When I realized my shots were not going to go in tonight, I was thinking of what I could do in the post to be effective. Even just getting fouls but also getting to the basket, trying to go back to my roots. It felt good."
After surrendering 19 points in the first quarter when O'Hara scored on 7-of-13 possessions, Kearney's defense allowed just five field goals over the final 23 defensive possessions – a stretch when BK forced eight turnovers.
"When you're playing good defense, you're getting steals and then you get confidence and start playing good offense," Hadley said of how Kearney was able to change the momentum of the contest. "Defense is essential to the game. If you're just playing good offense, you still might not win. But if you're playing good defense, you're winning.
"Everyone on our team is capable of guarding everyone on the court, so it really helps. We're all long and athletic. Our defense really is the key. We're a run-and-jump kinda defense, so once we get going, we got it."
The victory was the 10th straight for Kearney (No. 5 NYSSWA Class AA) which improved its record to 10-2. The win came over familiar squad in Cardinal O'Hara (No. 9 NYSSWA Class AA).
Amaia Jackson feeds Allie Hall for two. Kearney cuts the deficit to 2 early in the third at 29-27. pic.twitter.com/KAZymMN84N

— Paul Gotham (@PickinSplinters) January 23, 2023
"Cardinal O'Hara is the real deal," Sheppard said of the Buffalo-area team that Kearney will play again next month and faced twice during the regular season a year ago. "Every time we play them it's a dog fight. To me, they're the Bishop Kearney of Buffalo. It's been like this for years. It's always a close game. Those girls are friends. A lot of them play with each other in the summer, so they know the tendencies and what everybody wants to do.
"We really just needed to calm down. We knew what we wanted to do. We weren't able to play our brand of basketball in the first half of the game. That's also because we're playing against an opponent used to playing against. They know how to get us out of what we like to do. We had to calm down."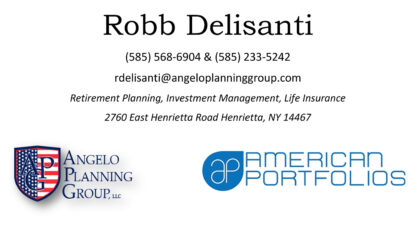 Klarissa Goode finished with 13 points in the contest. The sophomore guard scored Kearney's final five points – all at the free throw line. Goode added five assists, four steals and three rebounds in the win.
Amaia Jackson had nine points, six rebounds, three assists and three steals. Allie Hall accounted for seven points and 11 rebounds. Wilson had five points, four assists and four rebounds.
Klarissa Goode fires a seed to Allie Hall for the and-one and Kearney's first lead since 2-0. BK 39-36. pic.twitter.com/t4dQXnlyMr

— Paul Gotham (@PickinSplinters) January 23, 2023
"We've been in a lot of dog fights, and it's good to see certain people step up in certain situations," Sheppard stated. "Klarissa Goode was amazing. She made big free throws. Her, Asia and Amaia forced a lot of turnovers in the fourth quarter when we really needed them. That's hard to do, to bring your top defensive game when your offense isn't working.
"Amaia's our leading scorer. Offensively, she didn't have it going today because we ran up against a great coach (Nick O'Neil) who was able to make it tough for us to get her the ball. She still gave us everything we needed on the other end of the court. When we needed that pressure and we stepped up they were able to do it."
Annabelle Day connects before the third-quarter horn, but Kearney takes a 41-39 lead into the fourth. pic.twitter.com/EC8H0KomIE

— Paul Gotham (@PickinSplinters) January 24, 2023
Annabelle Day led O'Hara with 17 points including back-to-back 3-pointers midway through the first quarter. Emilee Bacon's traditional 3-point play gave the Hawks a 22-10 advantage early in the second quarter. Day converted in the open court for a 29-18 O'Hara lead late in the half.