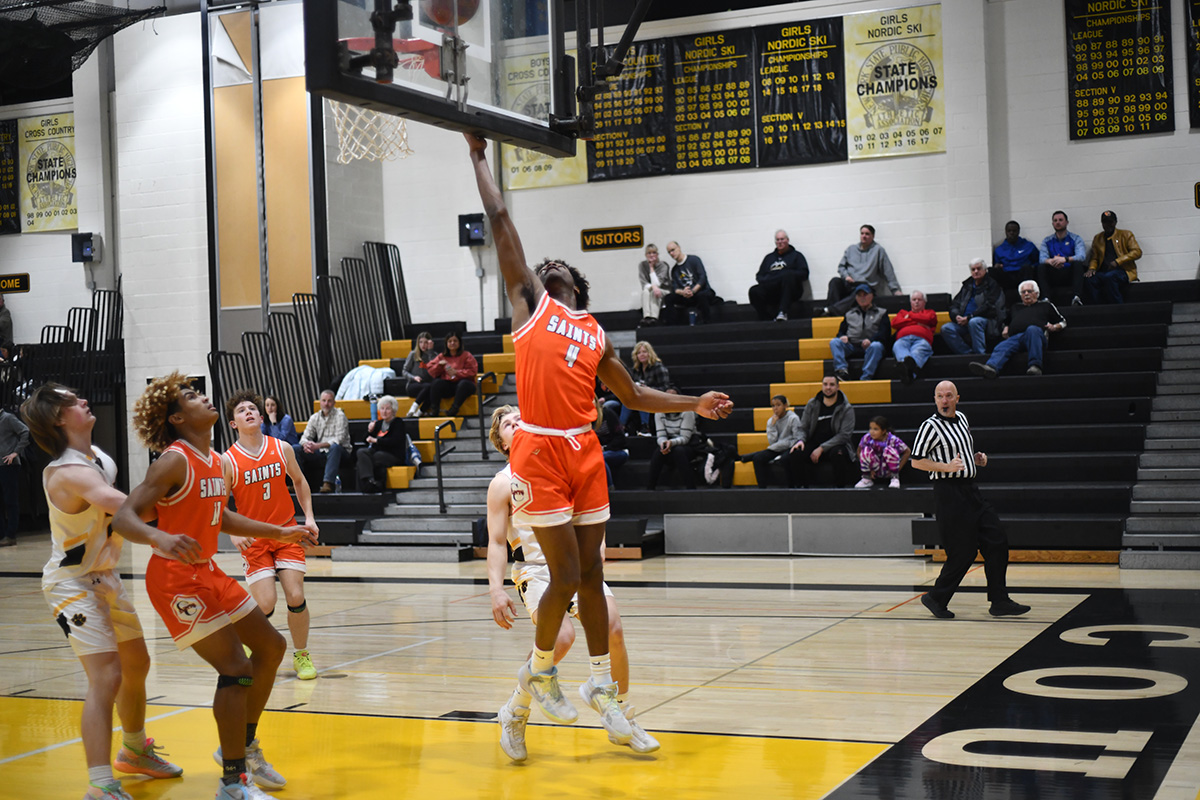 HENNINGER (III) 67
EDISON TECH (7-8) 65
For Edison Tech, Davijon Lipscomb poured in 26 points, including 10 in the final period. The junior guard totaled seven points in the first quarter, five in the second and four in the third. Senior guard Tyler Bethea produced 17 points in three quarters. Jabari Johnson (8), Jabric Larkins (8), Danta Phommanirath (3), Isaiah Wonneberg (2) and Chris Taggart (1) rounded out the scoring for the Inventors.
MONROE (12-0) 91
GREECE OLYMPIA (1-12) 65
Jaquan Shears poured in 13 field goals and a free throw for 28 points as Monroe unloaded 80-plus points for the fifth time this season. The senior forward scored six points in the opening stanza, 10 in the second, nine in the third and three in the fourth. DaiQuon McKinney combined for all 20 of his points in the first and third periods. The junior guard uncorked eight of his nine made field goals from inside the arc as well. Sophomore guard William McKinney contributed 11 points in three quarters. Senior forward Felton Gray chipped in 10 first-half points. For Greece Olympia, Landen Evans registered six three-pointers as part of his 30-point output. The senior guard scored 10 points in the first quarter, seven in the second, eight in the third and five in the fourth. Sophomore guard Caiden Evans combined for 11 of his 15 points in the first and final stanzas. Other scorers – Monroe: Davion Jones (8), Casmier Bradford-Sawyer (6), Kenny Scott (4), Khalil Graham (2); Greece Olympia: William Brown-Nelson (9), William Buttino (4), Landon Baglin (3), Ayden Gorham (2), Zyaire Rivera (2)
CHURCHVILLE-CHILI (8-5) 56
HONEOYE FALLS-LIMA (5-8) 50
Fresh off his 1,000-point achievement, Jason Gibbs continued his strong season with 14 of Churchville-Chili's 19 fourth-quarter points as the Saints held on to a 37-33 lead for back-to-back victories. The senior guard converted 9-of-10 free throws and a pair of field goals in the stanza as exploded for 33 points. Gibbs scored four points in the first quarter, nine in the second and six in the third. For Honeoye Falls-Lima, Nolan Smith unloaded 20 of his 26 points in the second half. The senior forward poured in 12 shots as well. Junior guard Drew Angelo combined for all 10 of his points in the second and fourth quarters. Other scorers – Churchville-Chili: Joaquon Thomas (9), Michael Sardou (6), Ricardo Lagares (5), Lucas Karelus (3); Honeoye Falls-Lima: Carson Joint (7), Owen Smith (3), Austyn Crego (2), Aidan Neenan (2)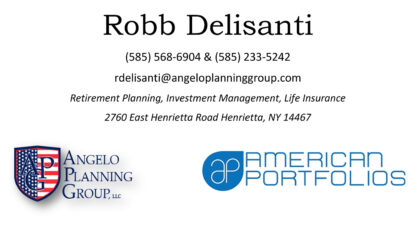 LE ROY (8-7) 55
ATTICA (5-8) 37
Merritt Holly, Jr. nearly outscored the entire opposition with 35 points to guide Le Roy to its second win in the last three games. The junior forward posted eight points in the opening stanza, six in the second, 14 in the third and seven in the fourth. Holly connected on 11-of-23 field goals and 13 free throws. Holly, Jr. corralled 12 rebounds, two steals and a block as well. For Attica, junior forward Cole Harding led with 15 points. Other scorers – Le Roy: Jean Agosto (6), Jake Higgins (6), Aaric Luce (3), Andrew Pocock (3), Cal Koukides (2); Attica: Noah Wheeler (7), Jack Janes (6), Landyn Thomas (6), Ethan Harmon (2), Ethan Meyer (1)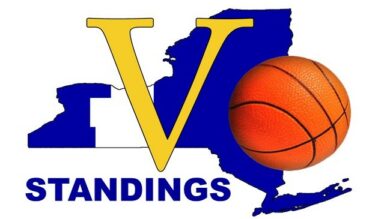 CUBA-RUSHFORD (12-2) 37
CANISTEO-GREENWOOD (6-8) 38
A quartet of players (Carson Chafee, Sage Klees, JJ Reese and Thomas Sirianni) combined for all 10 of Canisteo-Greenwood's fourth-quarter points as the Redskins snapped a five-game skid. Sirianni led with four of his six points. Chafee, Klees and Reese all chipped in a bucket. Chafee led with a team-high 13 points while Reese added 11. Klees' basket in the final period was his lone of the contest. For Cuba-Rushford, senior guard Jacob Smith drilled a trio of three-pointers as part of his 18-point output. Other scorers – Canisteo-Greenwood: Aiden Stewart (4), Noah Warriner (2); Cuba-Rushford: Finn Ricketts (5), Jack Frank (4), Peyton Joy (3), Hunter Scott (3), Kaden Bell (2), Luke Brooks (2)
ADDISON (5-9) 40
DUNDEE/BRADFORD (8-7) 49
Logan Buchanan, Ryan McTamney and Camden Rosemier combined for 34 points as Dundee/Bradford notched its fourth win in the last five games. McTamney led with 13 points while Buchanan followed up with 11 and Rosemier added 10. Buchanan grabbed seven rebounds as well. For Addison, senior center Zane Harageones pitched in 10 of his 14 points in the third quarter. Jacopo Vimini (9), Zane Wheeler (9), Frank Heidrick (4), Ryan Thompson (2) and Brady Wheatcraft (2) rounded out the scoring for the Knights.
HORNELL (10-4) 38
PALMYRA-MACEDON (10-4) 54
Ian Goodness reached the 1,000-point plateau with 16 of his 22 points in the second half as Palmyra-Macedon outscored Hornell, 33-17, and pulled away for its fifth consecutive victory. The senior forward drilled both of his three-pointers and seven of his 10 made field goals in the final 16 minutes. For Hornell, Wyatt Argentieri and Gennaro Picco both contributed seven points. Other scorers – Palmyra-Macedon: Jake McPike (9), Will Caffyn (7), Robert Kinslow (6), Noah Brooks (2), Ethan Ely (2), Carter Young (2); Hornell: Gates Miller (6), Aaron McInerney (5), Shawn Rose (3), Hakim Tigner (3),Wyatt Evingham (2), Davin Oyer (2), Xzavier Patrick (2), Pasquale Picco (1)
GENESEE VALLEY/BELFAST (5-8) 41
JASPER-TROUPSBURG (12-2) 67
Cayden Lawson dropped 31 points and 11 rebounds in three quarters to lead Jasper-Troupsburg to back-to-back wins. The senior guard scored 15 points in the first stanza, four in the second and 12 in the third. Lawson poured in 12 of his 13 makes from inside the perimeter as well as collected three steals and one assist. Cash Bouton ignited the Wildcats with 11 of his 17 points in the third quarter. The senior center amassed 10 boards, two assists, a pair of blocks and a steal. For Genesee Valley/Belfast, sophomore center Ryan Daciw had 10 points in the final three quarters. Other scorers – Jasper-Troupsburg: Sawyer Troxel (6), James Ainsworth (4), Jared Ainsworth (4), Landon Zver (3), Zach Baker (2); Genesee Valley/Belfast: Jacob Borden (9), Ian Mackenzie (8), Max Wedge (6), Brayden Cooper (4), Fisher Herdman (2), Kyle McCumiskey (2)
NORTH ROSE-WOLCOTT (2-13) 32
RED JACKET (10-3) 54
Senior forward Aiden Reed scored 14 points to lead Red Jacket to its seventh consecutive victory. Sophomore center Truman Hill had a double-double of 13 points and 12 rebounds. Senior guard James Sibeto finished just shy of a double-double with eight points and nine boards. For North Rose-Wolcott, junior guard Nick Gilbert led with 10 points. Other scorers – Red Jacket: Johnathan Bugbee (9), Hunter Finnick (3), Nash Fabris (2), Jacob Close (2), Conner Gennocro (2), Liam Trick (1); North Rose-Wolcott: Lukas Crane (9), JJ Wanek (5), Axton Paul (5), Austin Smith (3)
HAMMONDSPORT (2-10) 48
SOUTH SENECA (10-2) 93
The senior duo of Mikey Kaufman and Devon Siurano combined for 43 points as South Seneca rolled to its fifth straight win. Kaufman led with 19 of his 23 points in the second half, including 13 in the third quarter. The senior guard knocked down all three of his long-range shots and 4-of-7 free throws in the final 16 minutes as well. Siurano followed up with all 20 of his points in the first and third quarters. The senior guard ignited the Falcons with 15 first-period points en route to a 26-9 lead. Junior guard Paul Clemenson chipped in with all 11 of his points in the first half. For Hammondsport, junior center Isaiyah Ali poured in 24 points on nine makes and 6-of-8 from the charity stripe. Other scorers – South Seneca: Zackary Sherry (9), Cody Garland (7), Kenny Halsey (7), Colton Dresser (6), Owen Kenyon (4), Anthony DeMarco (2), AJ Denmark (2), Jayden Reed (2); Hammondsport: Ben Dluzak (9), Andrew Morrison (5), Alex Brown (4), Cody Cook (4), Cayden Casselbury (2)
HOUGHTON (1-9) 24
HINSDALE (1-13) 48
COUDERSPORT (PA) 42
BOLIVAR-RICHBURG (11-2) 67
WATERLOO (9-4)
HARLEY-ALLENDALE-COLUMBIA (7-4)
To report scores, please email photos of that night's scorebook pages to scores.pickinsplinters@gmail.com.