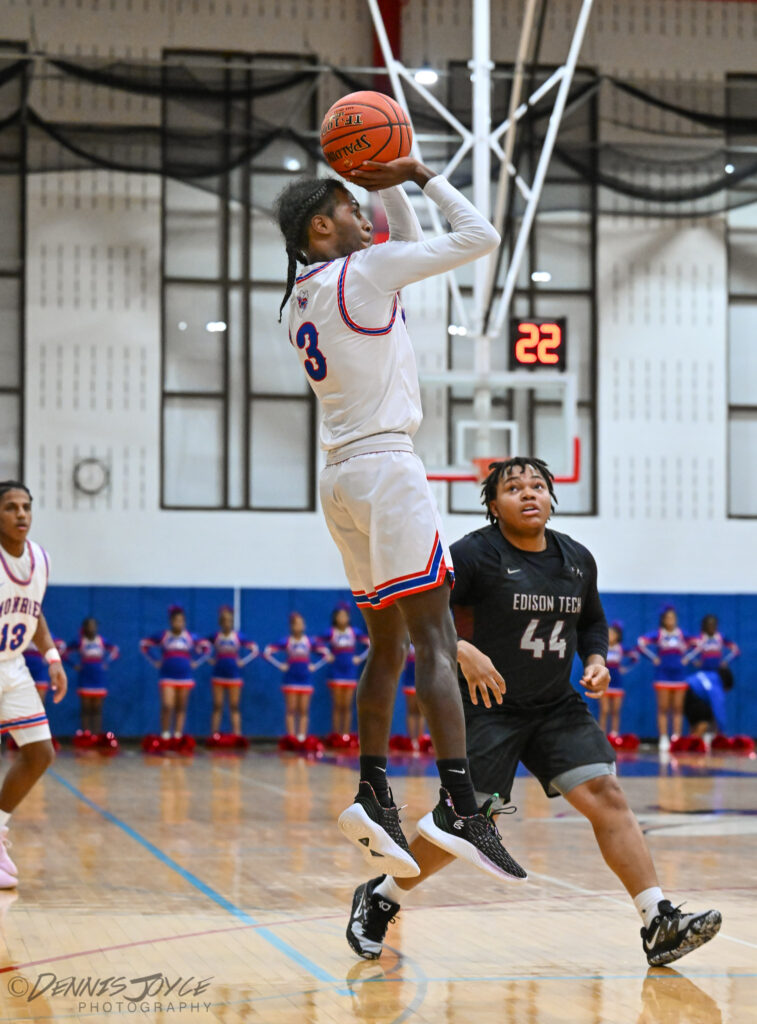 By PAUL GOTHAM
ROCHESTER, N.Y. — Davion Jones understands and accepts his role as an outside threat for the Monroe High boys' basketball team.
On Thursday night, the senior guard made sure to deliver on that role when the Redjackets needed it most.
Jones connected on four 3-pointers including the go-ahead trey late in the fourth quarter as host Monroe defeated Edison Tech, 67-62 in Rochester City Athletic Conference (RCAC) action.
"I'm the shooter for the team," he said. "That's what I do best. I saw a break in transition and was open, so I just took the shot. I have confidence in my shot. My team always tell me to be a confident shooter. They know I can shoot. They want me to shoot. I knew that shot was big, so I needed to knock it down. That's what I did."
In a game that contained 15 lead changes and seven ties, Jones made sure Monroe controlled the last swing of the pendulum.
"He's that guy," Redjackets head coach Matt McCormick said. "Ever since he was a young kid on the modified, he's always been a gamer, always very poised. As you can see with his demeanor on the court, he's low key. He has always pulled through in those situations."
Davion Jones gives Monroe a 58-55 lead with 3:02 remaining pic.twitter.com/fWIg5ZiwV0

— Paul Gotham (@PickinSplinters) January 20, 2023
A nine-win team a year ago and three seasons removed from a 4-17 campaign, Monroe improved to 11-0 with Thursday's win.
"We thought we would have a winning record, but it's a blessing to be unbeaten," Jones said. "We ain't thinking about it; we're doing it. All we got to do is keep pushing, flip the page and on to the next game."
Davion Jones nails a three to give Monroe a 35-33 lead. pic.twitter.com/hR8jvuM0Ly

— Paul Gotham (@PickinSplinters) January 20, 2023
After five double-digit wins through their first nine games, Thursday's victory was the second straight that was decided in the final minute of the contest.
"You got to grind it out," McCormick said. "I tell these guys all the time you can't look at the game as a whole. It's possession by possession, quarter by quarter."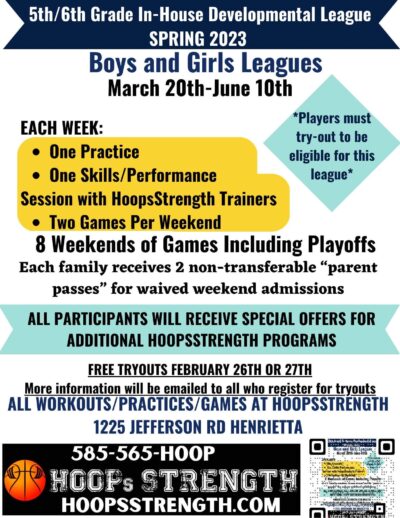 Jones opened the game with a three, and Monroe jumped out to an early 9-2 lead. Edison (7-7) responded, and a Tyler Bethea lay-in tied the game at 12 late in the first quarter before DaiQuon McKinney's triple late in the frame made it a 25-22 game in favor of Monroe.
A Felton Gray tap-in followed by a Jones triple gave Monroe its largest lead of the night at 20-12. Again Edison battled back. Bethea and Chris Taggart combined for eight points in a 13-4 Edison run. Back-to-back baskets from Bethea, and Edison had its first lead of the night at 23-22.
"They made big-time shots when they had to," McCormick said. "And we made big-time shots when we had to."
Edison led 47-43 heading to the fourth quarter. Taggart's third three of the game gave the Inventors their largest lead at 50-45 two possessions into the fourth quarter.
Chris Taggart 3. pic.twitter.com/ErBhmJeIcP

— Paul Gotham (@PickinSplinters) January 20, 2023
"We won the first quarter, lost the second quarter, lost the third," McCormick noted. "We had to win the fourth, and we did. They grinded it out. It's a tough win against a very good basketball team."
Davijon Lipscomb converted a pair of free throws for a 55-52 Edison advantage with 4:13 left in the game.
McKinney's 3-point attempt touched every part of the rim before dropping, and the stage was set for Jones.
"I knew I had to step up for my team," Jones said. "We all had to come together. We all had to keep our heads up and just keep pushing. Our coaches tell us to keep our heads on our shoulders. We've been through games like this already. We just got stay strong and keep our composure."
Monroe went on to score 11 straight for a 63-55 advantage.
Jones led five in double figures with 15. McKinney had 14. Gray and Will McKinney scored 13 apiece. Jaquan Shears added 12.
Edison's Taggart finished with a game-high 20 points. Bethea accounted for 17. Lipscomb contributed 13 points. Jabric Larkins (5), Jearney Higdon (4) and Jabari Johnson (3) also scored for the Inventors.