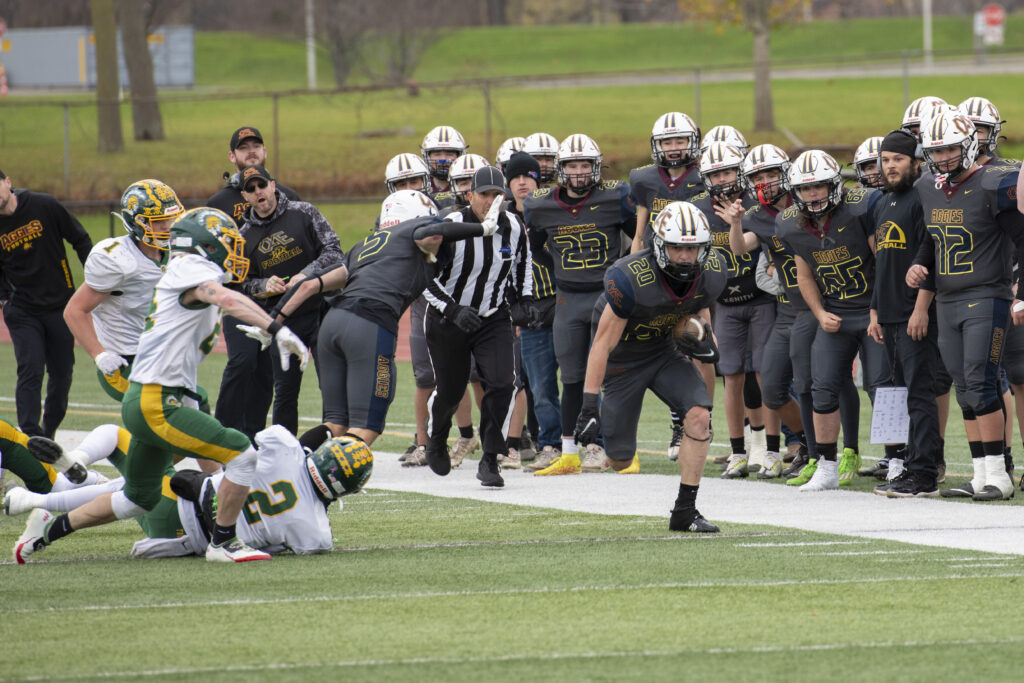 By PAUL GOTHAM
Weather forecasts calling for an impending storm have forced the NYSPHSAA to reschedule the Far West Regional football action pitting Section V against Section VI schools that was slated for Friday and Saturday.
Originally scheduled to be played at SUNY Brockport and the University of Rochester's Fauver Stadium, five games have been moved to Monday evening with individual schools hosting those contests. All games have a rescheduled start time of 6 PM.
McQuaid Jesuit will host Bennett High School in a rematch of last season's Class AA state quarterfinal at Tom Seymour Field on the McQuaid campus. Hilton will welcome Section VI champion Jamestown while Batavia will face Section VI champion Iroquois at Vandetta Stadium and Attica will host Lackawanna. Section V Class D champion Oakfield-Alabama/Elba will face Randolph at SUNY Brockport.
Three other Section V teams (Alexander, Canandaigua and Pittsford) will play their state football games as scheduled.
Pittsford will meet Christian Brothers Academy (II) Friday at Guilderland High School in Class AA. A 7 PM kickoff is scheduled. Canandaigua continues in Class A against Niskuyana (II) at Shenendehowa High School on Friday also for a 7 p.m. start. Alexander will meet Cambridge/Salem in the Class D state quarters.
Alexander, Canandaigua and Pittsford all reached the state tournament as at-large bids. NYSPHSAA put into place an extra team at three different classifications to compensate for a lack of schools across the state at these levels. At-large bids will rotate through sections annually.
The state is scheduled to close the thruway to commercial traffic from Buffalo to Rochester starting Thursday afternoon.