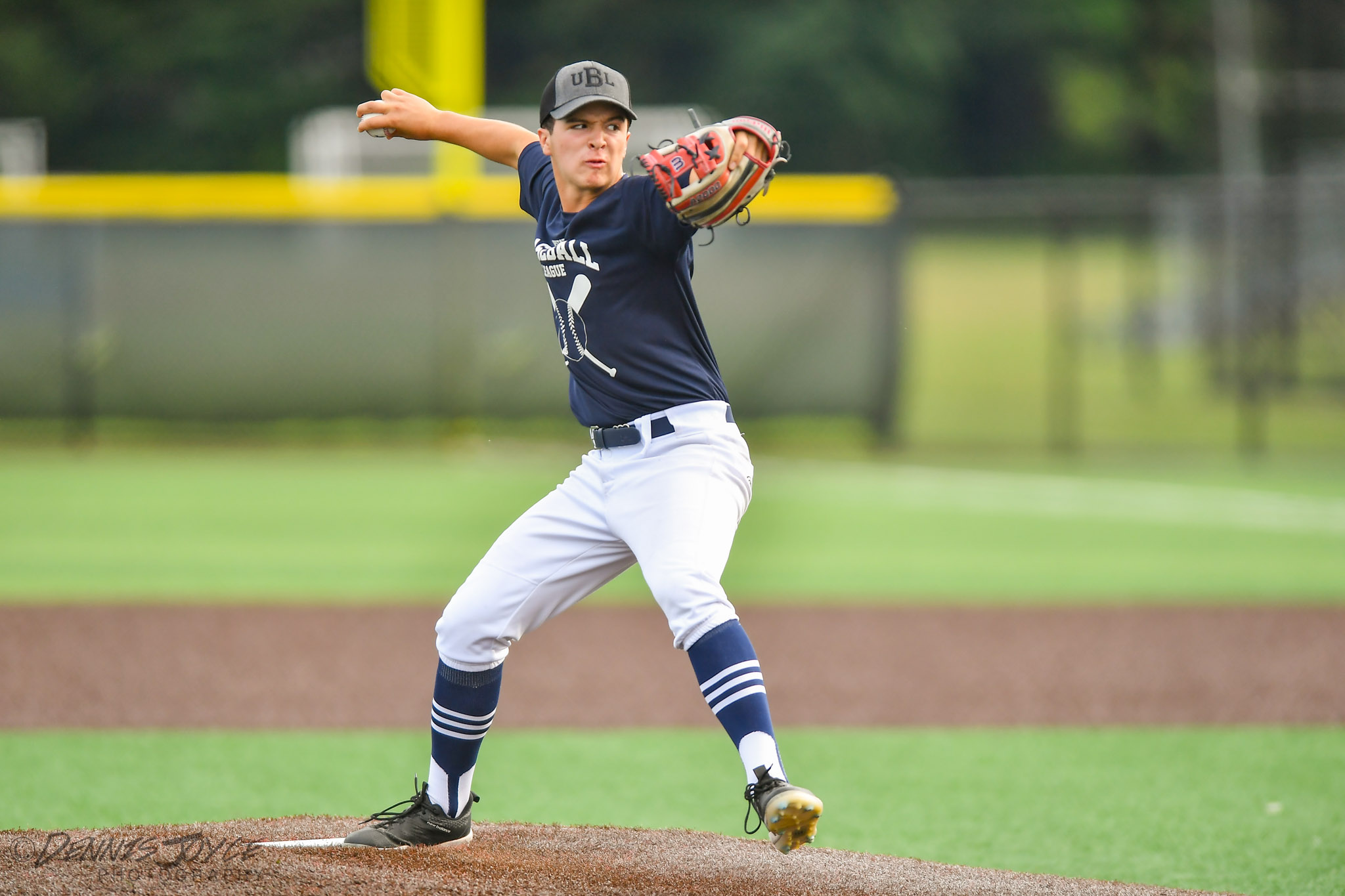 ROCHESTER, N.Y. — Jacob DiCicco hurled a 3-hitter, and his offense exploded for a five-run third inning as the third-seeded Bombers clinched the 2022 Upstate Baseball League (UBL) championship with a 7-0 victory over the No. 4 seed Bucs Monday night at Greece Olympia High School.
DiCicco struck out six and walked four in the win. A leadoff single in the fourth was the last hit the right-hander surrendered. He allowed one runner past second and only faced multiple runners on one occasion in the game.
Derrick Allen finished with a hit as well as two walks. Allen scored three runs including one in the pivotal third inning when the Bombers took a commanding lead.
Leading 1-0, Allen, Christian Morrison and  Steven Kraus started the stanza with three straight walks. Jack Salerno brought home Allen with a sacrifice fly. Joey Baller followed with an RBI single. Colin MacLean worked a bases-loaded walk to bring in another run before Zachary Williamson made it 5-0 game with an RBI groundout. MacLean eventually scored on a wild pitch.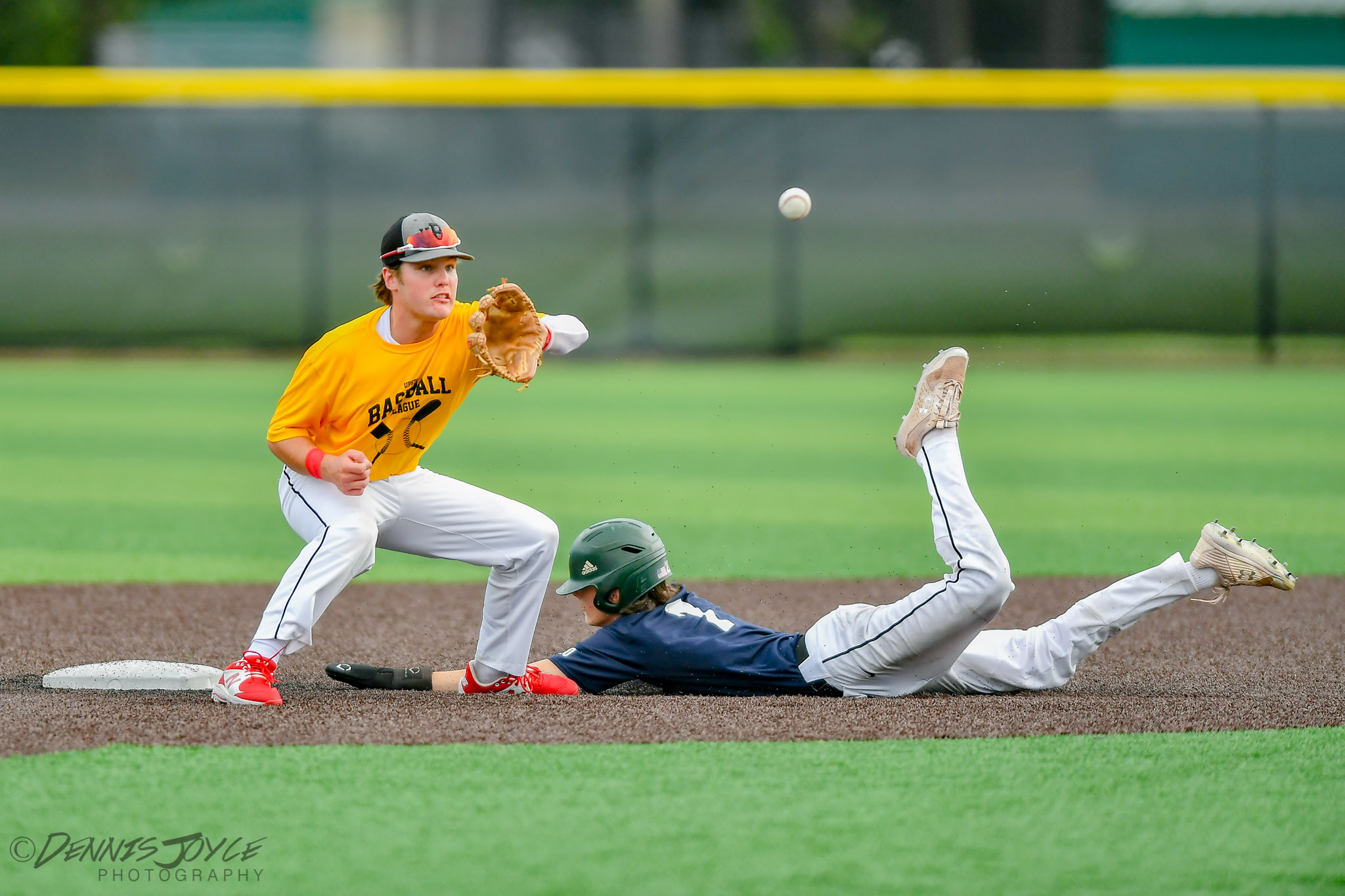 Salerno went 2-for-2 with a double and a walk. Morrison had a single. Kraus was 1-for-3 with an RBI. Andrew Runke contributed a single.
Benjamin Horvath, Trevor Leroy and Jacob Wolff collected a hit apiece for the Bucs. Leroy allowed a run on four hits over three innings of relief work.
The Bucs closed the regular season with back-to-back wins over the Bombers before knocking off the first-place Pale Hose to reach Monday's championship game. 

From Sunday: 
AMAZINS (4-3-1) 6
SAWX (3-4-1) 11
The Sawx took advantage of eight walks and two errors to close the Upstate Baseball League Division II season with back-to-back wins. Dylan Dumont singled, walked and scored three runs. Max Caron collected a base hit, RBI, walk and two runs scored. Ryan Ciccone walked twice and scored twice in the win. The Sawx led 6-1 after one inning and 10-1 heading into the fourth. Gabriel Rivera singled and scored. Anthony Getty had an RBI and a run scored in the win. Jacob Murray finished 2-for-3 with two runs scored to lead the Amazins. Chase Sullivan was 1-for-3 with an RBI and run scored. Owen Cuba, Brody Kwoka and Brody Swan each crossed home for the Amazins.

2022 UBL Post-Season Awards
In a ceremony prior to Monday's championship game, the UBL handed out its 2022 awards.
DIVISION I: Derrick Allen/Bombers (Pitcher of the Year), Steven Kraus/Bombers (Slugger of the Year) and Antonio Jorge/Pale Hose (Most Valuable Player).

DIVISION II: Dylan Dumont/Sawx (Pitcher of the Year), Benjamin Dulmage/Amazins (Slugger of the Year) and Jacob Sova/Amazins (Most Valuable Player).