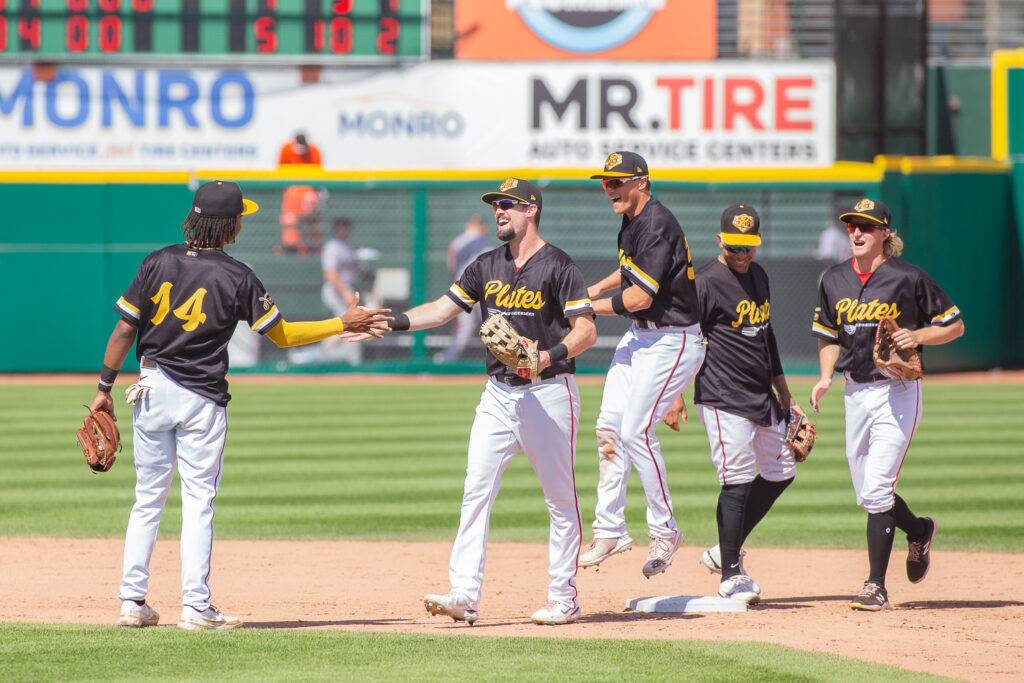 ROCHESTER, N.Y. — The Rochester Red Wings' losing streak is over, as Rochester took advantage of Jake Noll's 10th home run of the year as well as a long bend-but-not-break relief performance by Logan Verrett to beat the Norfolk Tides on Thursday, 5-4. It's the first Red Wings win since July 15, after 19 straight losses.
"I'm happy for the guys, the staff, that's a tough stretch, man," said Rochester manager Matthew LeCroy post-game. "I'm really proud of how they fought today. They were finally able to have the lead in the ninth and took care of it. Hopefully this gets us going back in the right direction."
The Red Wings, wearing their Thursday Rochester Plates jerseys, found themselves down early. With one out in the top of the first, Norfolk's starting shortstop Jordan Westburg got a hold of a Patrick Murphy 2-2 pitch and sent it deep and far over the left-field wall for a solo shot to make it 1-0. Murphy, making his first start since 2019, was otherwise perfect for Rochester, going three innings as an "opener" without allowing anyone else to reach base as he struck out three.
The Red Wings would strike back in the bottom of the first, however, spurred on by CJ Abrams, one of the top prospects acquired from San Diego in Washington's Juan Soto. With one out, Abrams pulled a ball past Norfolk's DJ Stewart into right field for a single. After a strikeout by Alex Call, Abrams stole second. Not long after, Jake Noll hit a grounder that deflected off Westburg's glove and into center field. Abrams came around to score, tying the game at one.
Norfolk would regain the lead in the fourth inning. After a one-out double by Kyle Stowers and a single by Yusniel Diaz, Norfolk's DJ Stewart sent a hard ball at Wings' first baseman John Nogowski, who couldn't field it cleanly. Stowers came around to score and Diaz moved to third. Then, Shayne Fontana hit a fly ball to center. While Diaz beat an off-target throw home to score Norfolk's third run of the game, Logan Verrett was backing up the catcher and threw to Abrams at second to get Stewart and complete an inning-ending 8-1-6 double play. Still, Norfolk had taken the 3-1 lead.
The sac fly-turned-double play to end the inning would end up being the only earned run that Verrett would give up on Thursday, as he worked five innings of relief while giving up just four hits, striking out four and having one throwing error in his first appearance since July 28.
"Most of my big league time was spent as a long reliever in the bullpen," said Verrett, who has pitched in 57 career MLB games. "It's not something totally foreign to me, [but] you prepare a little different than a start, but the mindset's the same coming in. Throwing strikes, trusting your defense and letting them work behind you, that was the mentality today, it's the mentality every time I take mound. Whether it's a start [or] whether it's out of the bullpen, so now I'm just really stoked that we got the win today."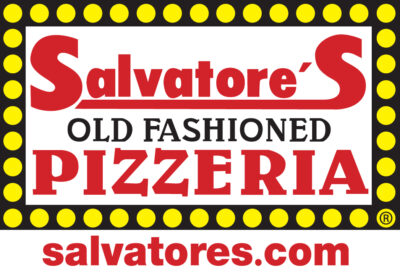 After Norfolk added another run in the top of the sixth, the Red Wings came to bat down 4-1. It was then that the rally happened. Facing new Norfolk pitcher Denyi Reyes, Call would be hit by pitch to start the inning and bring up Jake Noll. On the 0-1 pitch, Noll would hit a pop-up into foul territory on the third-base side of the field. It was a seemingly easy play, but nobody came to catch the ball after losing it in the sky, and it landed safely in the grass for strike two. That mental error would come to cost Norfolk, as two pitches later Noll would line the pitch deep over the left field fence for his tenth home run of the year, moving the Red Wings to just a one-run deficit, 4-3.
"It's weird, we'd been snake-bit like that these last 19 games," said LeCroy of the foul ball that Norfolk didn't get.
"It seemed like the baseball gods finally threw one in our favor right there," said Verrett.
The Red Wings weren't done yet, though. David Dahl and Nogowski would have back-to-back singles, and Reyes would uncork a wild pitch during Jake Alu's at-bat, allowing them both to move to scoring position. Alu finished that at-bat with a sacrifice fly to bring in Dahl for the tying run. After Taylor Gushue walked, Adrian Sanchez then put the Red Wings ahead with a single to bring home Nogowski. The Red Wings now led 5-4. Although a double-play would end the inning, the Wings now found themselves nine outs away from their first win since July 15.
Although the Tides would threaten with long fly-ball outs and a runner caught trying to steal second, those outs were made, with Jordan Weems forcing a pop-out to third to end the game.
With the final out, a celebration erupted at Frontier Field, as the 5,359 fans cheered as loud as a crowd far larger, and some of the Wings put their arms up in triumph, adding some pep to the usual post-game celebratory high-fives. It continued into the clubhouse, LeCroy said.
"I did a couple dances, [got a] beer shower, which is always good," he said. "It was just excitement, it felt like a playoff game to us."
Verrett earned the win (5-7), while Reyes took the loss (0-3). Jordan Weems had the save, his 12th.
"It really worked out for us today," said LeCroy.
The now-ended losing streak had already been a historic one. Already the longest in the franchise's history, it was believed to be the longest in the affiliated minor leagues since the short-season A-ball Yakima Bears lost 22 straight in 2002, and was approaching the modern-era Major League Baseball streak of 23-straight by the 1961 Philadelphia Phillies. The streak plunged the Red Wings from tied for first in the division to well under .500. Perhaps most frustratingly, many of the losses have/had been close: 16 of the 19 losses were decided by three runs or less.
That streak is over, and the Red Wings will now try to create a winning streak to replace it, starting with a 7:05 game against Norfolk on Friday. Franklyn Kilome is the probably starter for Rochester.