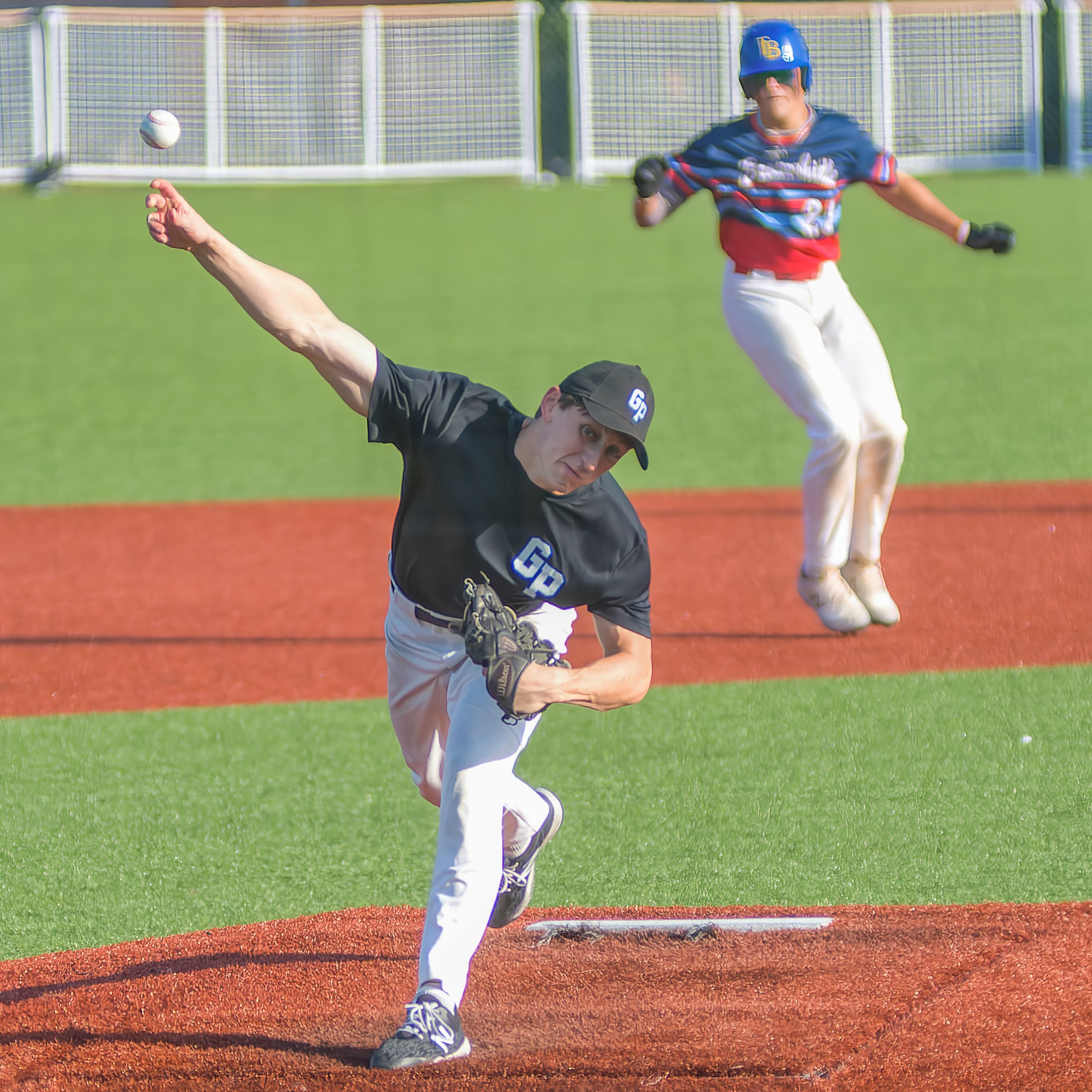 Michael Salina started and allowed two hits over five-plus shutout innings as Greece Post 468 opened the 2022 American Legion Northeast Regional Championship with a 4-0 victory over Concord Post 21 (New Hampshire) in action Wednesday from Fitton Field in Shrewsbury, Massachusetts.
Salina struck out six and walked one over 5.1 innings on the rubber, retiring the first eleven batters in order before giving up a triple with two outs in the bottom of the fourth. After issuing his only walk, the right-hander retired four of the final five batters faced.
Troy McPherson pitched the final 1.2 innings fanning three of six batters while setting down the final three in order. The reliever struck out the first batter he saw before giving up a single and then proceeded to retire the next four in order.
Greece Post pitching has allowed three runs over its past five games.
Jacob Soricone finished 2-for-2 and reached base all three times he came to the plate. The right-fielder drove in Julien Mendoza with a base hit and broke a scoreless tie in the third. Mendoza reached on an error to open the inning, took second on a passed ball and moved to third on a Tyler Stack groundout.
Soricone singled and scored in the fifth on a CJ Phelps RBI groundout to make it a 2-0 game.
James Capellupo and Jaden Madrid rounded out the scoring with a run apiece in the sixth and seventh frames. Capellupo reached on a fielder's choice and scored on a wild pitch in the sixth. Madrid picked up his second base hit and scored when Zach Allen drew a seven-pitch bases-loaded walk.
Aiden Cook went 2-for-2 with a single in the sixth that set up Capellupo to score from third.
In Salina's most recent appearance, the George Mason University commit struck out seven and walked three over six-plus innings of six-hit ball in a 2-1 defeat of Brounshidle Post 205 in the American Legion New York State quarterfinals. Salina hurled 6.2 innings before reaching his mandatory pitch limit.
The double elimination tournament continues on Thursday as Greece (19-0) will next play the Essex Post 91 (Vermont)/Franklin Post 75 (Massachusetts) winner at 4:30 p.m.
The five-day tournament held in Shrewsbury, Massachusetts spans from Thursday, August 3rd to Sunday, August 7th with teams from Maine and Rhode Island also included in the field.