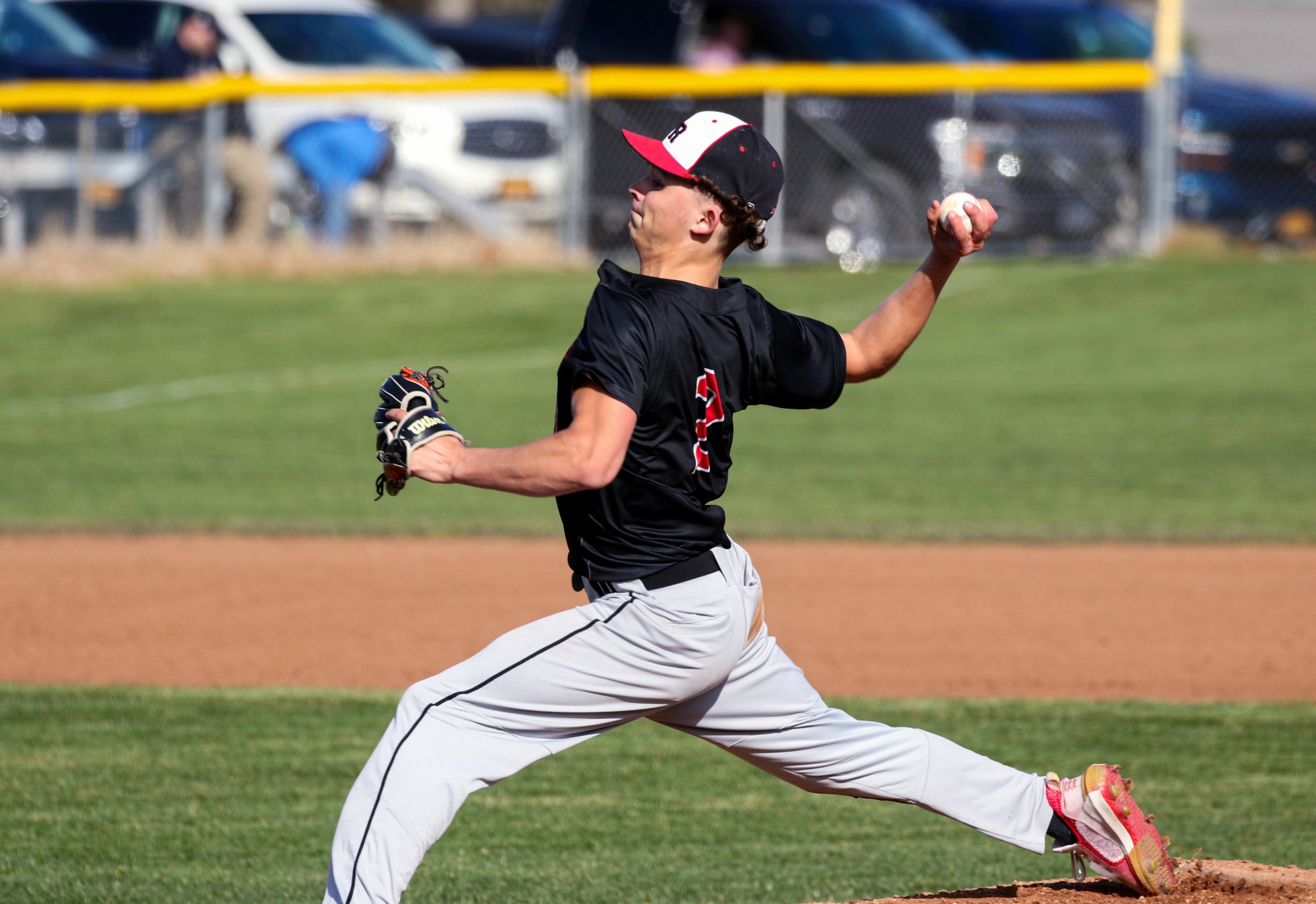 By DAVID DOBRASZ
Winning its fourth straight sectional title, Bolivar-Richburg baseball had a lot of bright spots this past season. None shone brighter than senior Landon Danaher, the only player to be on all four championship teams. In his fourth season of varsity baseball, Danaher cemented himself at the top.
"It's awesome!" Danaher said of being named Section V's Class C3 Player of the Year. "We're a baseball school. Everyone knows us for baseball, and to be recognized as the best, definitely feels awesome. I was really honored to get that award."
Humbled by the accolade, Danaher was quite surprised by his selection.
"There are multiple kids on my team that could have also got this, I'm just lucky to have gotten it," he admitted. "To be the one to get over them was definitely a surprise and an honor.
"It's all thanks to my team for getting the one seed, and getting my recognition out there."
Head coach, Dustin Allen could not have been more pleased, seeing the player he coached against in Little League, turn into a pivotal leader for his team.
"He's a tremendous kid to work with. He's a role model for the younger kids … he puts the team before himself. He was just a pleasure to coach.
"He's just a true baseball player; a guy that goes out there and plays hard at all times. He's just a fun guy to watch play baseball."
Allen and his star player agreed, pitching was the x-factor this year, making Danaher the choice for the award. The right-hander concluded his senior season with a 5-1 record on the mound, striking out 73 batters over 43 innings and finishing with strikeout-to-walk ratio of 2.8. Last season, he struck out 36 batters and walked 26. The biggest improvements: control and consistency.

"He was much better this season on hitting spots, instead of just trying to overpower hitters. He placed the ball where we needed it, and he was very successful because of it," Allen observed. "He was more willing to mix his pitches up, and hit spots better."
"This year, my pitching has definitely improved," Danaher reflected. "The last couple years I've been one of the top pitchers, it's just that I wasn't consistent. I would say the big change this year was being consistent, throwing strikes, getting strikeouts and going late into games. I want to set my team up to score runs."
Class D Coach of the Year, Bill Nolan was just as impressed by Danaher's performance on the mound, describing him as "consistent" and "dependable."
"When he's on, he's very, very difficult to hit," the Fillmore Eagles' head coach commented. "I think he has a lot more good days, than bad days. That's why Bolivar-Richburg finished the way they did."
The Wolverines' only two meetings with Fillmore came in the regular-season, an 8-7 victory on April 20., and a 10-2 win on May 10. In the first meeting, Danaher started the game on the mound and struck out five batters, allowing two hits and five earned runs over 1.2 innings. He made up for it in the final matchup, taking the mound in relief, starting in the fourth inning. He closed out the game, striking out eight batters, while allowing one hit, and no earned runs. He added a hit and an RBI in the performance.

"He's the full package," Nolan said of Danaher's impact on the field. "He's a good kid, a good athlete, and he's got a level head on his shoulders. He carries himself very, very well."
Danaher also made his presence known at the plate. He closed out the season, hitting .391 with two doubles, two triples and a home run. As the leadoff man, he racked up 12 RBI, coming around to score 43 times. Most notable were his 41 stolen bases, which Allen credits mostly to Danaher's speed and smarts on the basepaths.
"He has very good speed and reads pitchers well. He has a baseball mentality, and a high baseball IQ."
"Like my coach says, every time I get a single," Danaher claimed. "It should really be a double. We run the bases hard."
Bolivar-Richburg took a 19-1 record and top seed into sectionals. The Wolverines outscored opponents by an average of more than nine runs per game. Danaher started and struck out six over three innings in B-R's 6-3 win over Northstar Christian in the C3 finals. Three days later, he hurled 3.1 scoreless innings of relief in Bolivar-Richburg's 6-2 season-ending loss to Oakfield-Alabama in the regional qualifier. Danaher finished 1-for-3 at the plate. He had an RBI and scored his final run.
"We definitely wanted it; it just didn't fall in our hands this year," he said. "There's nothing we could do about it.
"We got down in holes this year. We built a confidence and a maturity level, based off leadership that really kept us in games, led comebacks and big wins that really set us up this year."
With Danaher's high school career at its close, his next plans lie at Florida Atlantic University. He will look to walk on the baseball team with an ROTC scholarship. The multi-sport athlete has built a reputation at Bolivar-Richburg, being the all-time leading scorer in the basketball program's history and also taking the field for football. What Danaher built most is his love for the game as he remains optimistic for the baseball program's immediate future.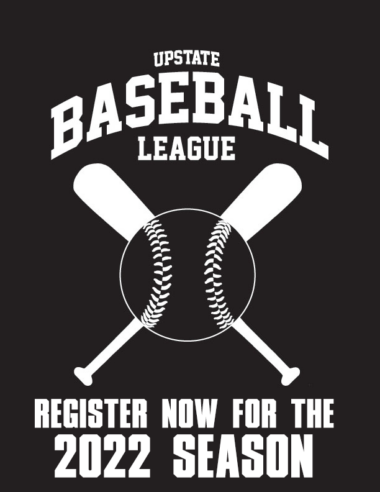 "The love I've built over the years for the game is just different from other sports … you're always going to have a good time.
"We should've had an undefeated season … especially having a season like this. We set up a team for next year with a lot of confidence. We put a target on our backs."
Danaher led the Section V Class C3 team that consisted of eight seniors and two juniors, across six schools. Bolivar-Richburg's other representative, senior Camdyn MacDonell, hit at a .444 pace with six doubles, two triples, three home runs and 41 RBI. The remainder of the team is made up of seniors, Steven Merkel (Northstar), Jacob Cappotelli (Caledonia-Mumford), Camden Reed (Caledonia-Mumford), Kyle DaMore (Red Jacket), Alex Sassaman (HAC), and Nathan Thayer (Keshequa). Juniors Dominic Kurmis (Northstar) and Aiden Reed (Red Jacket) round-out the lineup.
Northstar's Merkel finished the year hitting .586, with eight doubles, two triples and two home runs. He had 30 RBI and 23 stolen bases. On the hill, the senior right-hander collected 30 strikeouts over 15 innings. Kurmis hit at an average of .468, with seven doubles, two triples, a home run and 17 RBI. Also taking the mound, finishing with a record of 6-1, totaling 52 strikeouts over 37 innings, with a strikeout-to-walk ratio of 5.8.
DaMore was a staple behind the plate for Red Jacket. DaMore hit .457 at the plate, with 21 hits, 20 RBI and 25 runs scored. Behind the plate the senior caught 5-of-20 runners stealing, and picked off two on the bases. Reed made his biggest impact on the mound for Red Jacket, striking out 60 batters over 40 innings, for a strikeout-to-walk ratio of 5.45. In his junior season, he hit at a .304 pace, with 14 hits, five doubles and 13 RBI.
Sassaman, the Finger Lakes West Player of the Year, hit .538 at the plate, with six doubles, two triples and two home runs. Going 21-for-39, the senior knocked in 14 RBI, scoring 25 times and stealing 14 bases along the way. As a two time Finger Lakes West first team all-star, Sassaman clocked a .694 on-base percentage and a 1.643 OPS.
Keshequa's, Nathan Thayer hit .460 (23-for-50) with five doubles, one triple and 10 walks. On the mound, he struck out 25 over 16 innings. Cal-Mum's Cappotelli hit a team-high .479 with six doubles and three triples. The senior infielder stole 24 bases in 25 attempts and scored 32 runs. Reed posted a record of 4-2 on the mound and logged three complete games. The senior struck out 38 and walked 11 over 37 innings of work. At the plate, Reed drove in 21 runs and scored another 21.
*Section V coaches decided the All-Class teams.