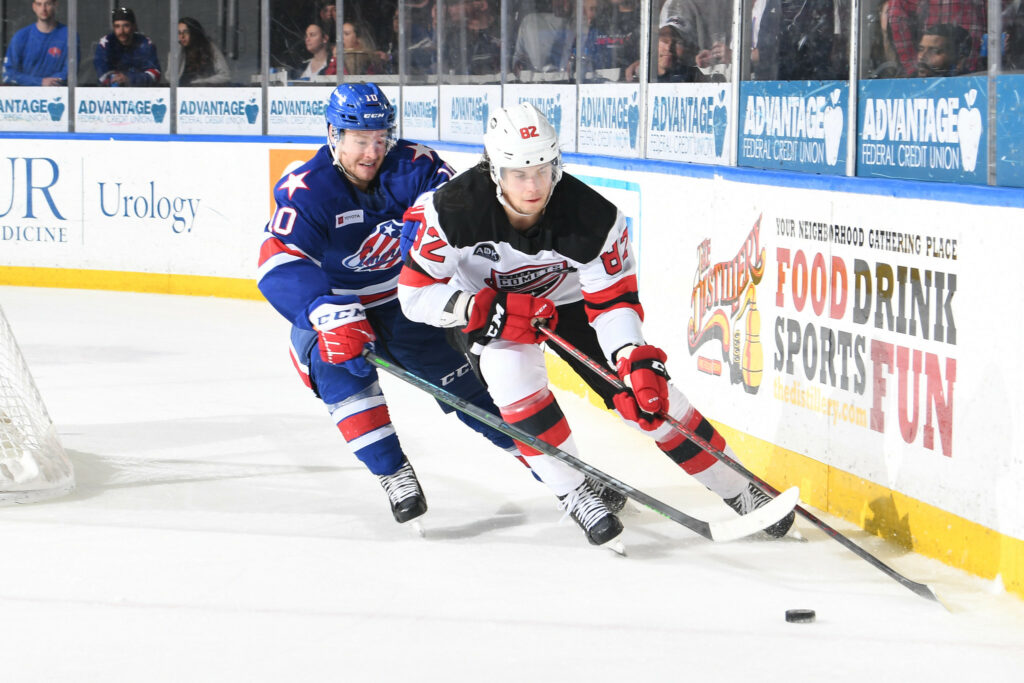 By KEVIN OKLOBZIJA
The regular season provides an opportunity for hockey players to show what they're capable of doing on the ice, where their skillset is evaluated and on display.
The postseason is where they show what they're made of. It's a series of tests where drive and determination are measured on a par with goals, assists and saves.
The Rochester Americans failed Tuesday night's test. The Utica Comets, meanwhile, passed with flying colors.
With a chance to close out the Comets and advance to the Calder Cup North Division finals, the Amerks were far too passive and played with far too much hesitation.
Simply put, they looked afraid to be on the stage they were on.
As a result, they fell behind 4-0 in the first two periods lost 4-2, which means they now must play a winner-take-all Game 5 in downtown Utica at 7:05 p.m. Thursday.
"The hardest thing in hockey is to end a team's season, for sure," Amerks defenseman Jimmy Schuldt said. "We just weren't playing our style of hockey. We didn't have the swagger we usually have."
The Comets, however, did have their strut, playing by far their most complete game of the series. They looked every bit like the team that roared out of the gate by winning the first 13 games of the regular season, the team that won the North Division with 43 victories and 95 points.
"That's what I expected from them," Amerks coach Seth Appert said. "I thought we had too many guys on their heels from that level of urgency, intensity and physicality.
"There's another level of competitiveness that a championship-caliber team rises to when their back is against the wall. They did tonight and it took us too long to get to that level."
If nothing else, the Amerks did have margin for error, so now it's their turn to respond, to show if they're made for the big stage and the pressure of an elimination game.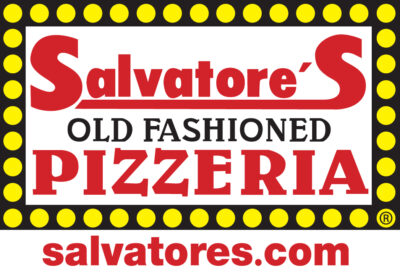 "It's do-or-die, it's the playoffs, those are moments you dream of as a kid," said center Peyton Krebs.
The Amerks play was anything but dreamy for two periods on Tuesday. They fell behind just 6:53 into the game when tic-tac-toe passing from Tyce Thompson and Brian Flynn set up Nathan Foote in the goal mouth for a tap-in past goalie Aaron Dell.
The lead didn't change for the remainder of the period, but the Amerks sustained little offensive zone pressure. Just clearing the puck from the defensive zone was an all-out struggle.
"They out-competed us from the start," center Mark Jankowski said. "We didn't really have any period of time where we had a pushback.
"We weren't hard enough on the puck, we weren't hard enough on the forecheck and that's on us as forwards."
The Comets then roared to a 4-0 lead by scoring three times in the second period, including a pair by the hero of the series, A.J. Greer. The Utica winger has been unstoppable, with six goals and an assist in the four games.
He fired a game-high seven shots on goal on Tuesday as the Comets outshot the Amerks 26-11 through two periods and won most puck battles of consequence.
"The first 40 minutes we weren't competitive enough," Appert said. "It doesn't mean we didn't play hard, but at the end of the day contact sports come down to you and the guy next to you. Not are you playing hard; are you more competitive than the guy you line up against."
Not having captain Michael Mersch in the lineup was evident. He couldn't play because of the after effects of an illegal check to the head in the waning seconds of the third period in Game 3 on Sunday by Comets defenseman Robbie Russo.
Russo was given a one-game suspension but will be eligible to play on Thursday. Mersch seems doubtful.
"You did miss his presence, you did miss his physicality, you did miss his voice on the bench," Appert said. "He wins puck battles at an incredible rate. I thought we lost puck battles at an incredible rate tonight."
They also couldn't contain Utica's rev-it-up offensive. The Comets thrive on line rushes and they were an unstoppable machine for the first 40 minutes.
The reason?
"One, I thought our forwards didn't do a good enough job hunting their defensemen, so they had more time, and then two, I thought our defensemen made a lot of bad reads tonight," Appert said.
"I thought our D were hanging out in bad ice, outside the dots, looking north, with danger off of them. We had five or six really, really incredibly poor reads by our defensemen, at least one of which ended up in the back of the net."
Greer's first goal of the game extended the lead to 2-0 at 8:46 of the second period as he converted off a two-on-one fastbreak. His second goal came at 16:50 and made it 3-0. This time Greer was the trailer and swept in the rebound before Jack Quinn could clear it from the deep slot.
When Chase DeLeo scored on a five-on-three power play at 18:22, the Amerks were in a 4-0 hole and Michael Houser was in goal to start the third period.
"They played more desperate, they played with a little more urgency, and we were a little panicked, and that's never good," Schuldt said.
Tuesday's night announced attendance was 8,791.
Kevin's 3 stars, sponsored by Salvatore's Old Fashioned Pizzeria
1. A.J. Greer, Comets … 2 more goals, 7 shots on goal, and dominate in the offensive zone.
2. Chase DeLeo, Comets … 1 goal, 1 assists, always buzzing around the puck.
3. Nigel Daws, Comets … The goalie didn't face much pressure early but had a presence about him for the first time in the series.