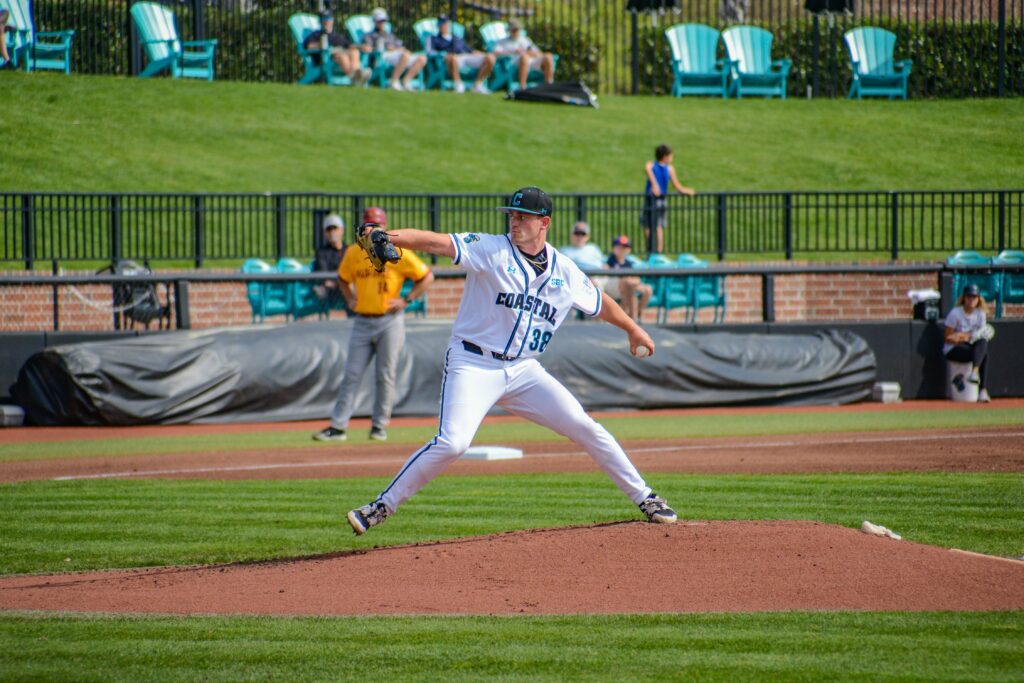 By PAUL GOTHAM
Former Livonia Bulldog Reid VanScoter followed his longest collegiate outing with a six-inning performance against a nationally-ranked opponent to earn consecutive Sun Belt Conference Pitcher of the Week honors.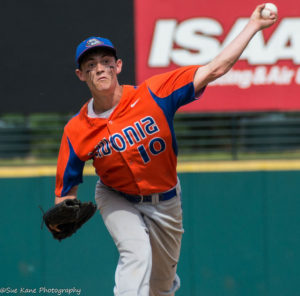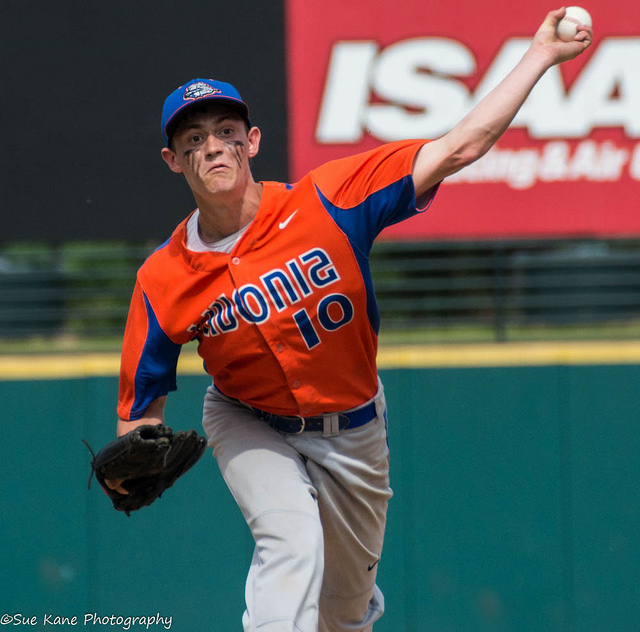 VanScoter struck out five without issuing and allowed three runs (one earned) on six hits in Coastal Carolina's 5-4 win over then No. 17 Georgia Southern. The 6-foot left-hander improved to 7-2 on the season with the win.
A week earlier, VanScoter allowed one run on three hits and no walks over eight innings in a no-decision. He struck out six in the win and finished with five clean innings in the outing.
VanScoter has struck out 67 with 19 walks over a team-high 72.1 innings of work for Coastal Carolina (29-15-1) this season. Having allowed 60 hits on the season, he posts a WHIP (walks + hits per inning) of 1.09 and opposing batters are hitting .229 against him.
The 2017 New York State Class B Player of the Year, VanScoter led Livonia to the state title. He was 11-0 his senior year and 31-1 over a four-year varsity career.
VanScoter started his collegiate career at SUNY Binghamton. He appeared in 14 games during his freshman season and was named to the America East All-Rookie team. He received a medical redshirt for the 2019 season before transferring to Coastal Carolina.