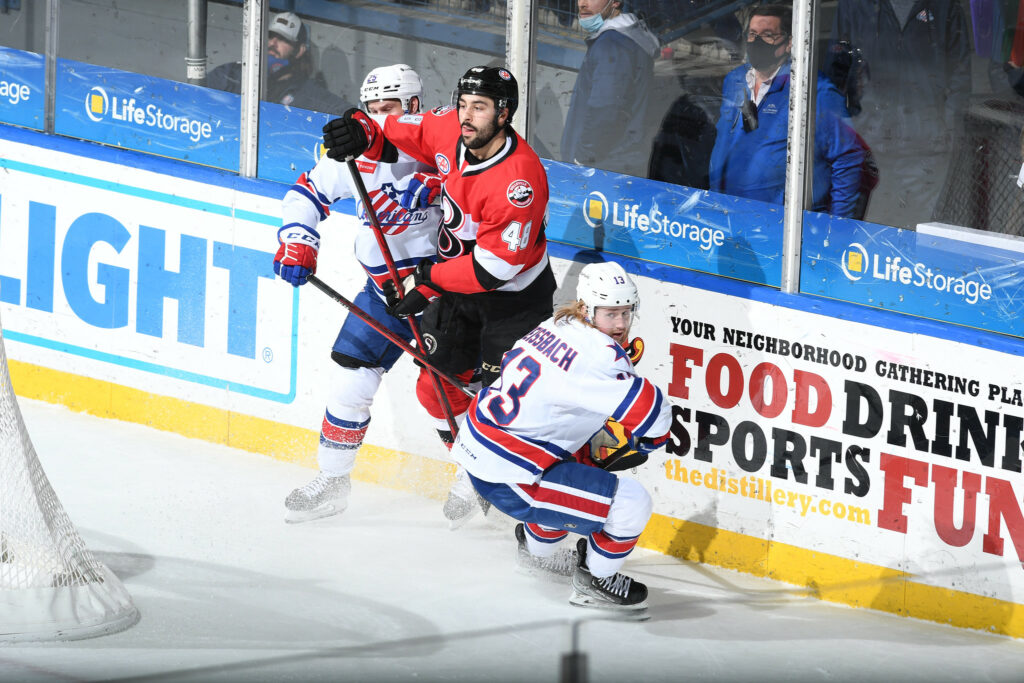 By KEVIN OKLOBZIJA
Some nights bounces don't go your way. Some nights they do, and the Rochester Americans can be thankful for that on Friday night.
Unable to cope well with a heavy, in-your-face style of the Belleville Senators, the Amerks still managed to earn a point in a 4-3 shootout loss.
Linus Weissbach's attempted centering pass for Ryan Scarfo instead caromed off the skate of Belleville defenseman Maxence Guenette with just 1:05 remaining in the third period, tying the score 3-3.
"Pretty lucky," Weissbach admitted.
The Amerks (19-11-0-1) then survived a fairly chaotic five minutes of three-on-three play in overtime – the Senators had six shots on Rochester goalie Mat Robson, the Amerks four on Sens goalie Mads Sogaard – before Belleville prevailed in a four-round shootout.
Only Arttu Ruotsalainen scored for the Amerks (Jack Quinn and Weissbach were stopped) while Jake Lucchini and Rourke Chartier scored for the Sens (14-15).
"Quite frankly we were fortunate to get a point," Amerks coach Seth Appert said. "We were sloppy at times, they were fantastic and our power play was atrocious."
The Amerks sloppiness – and inability to produce on the power play – was due in large part to Belleville's attacking, high-pressure style. And when regulars like JJ Peterka, Ryan MacInnis (both in COVID-19 protocol), Sean Malone (out until perhaps late February after surgery for a lower-body injury) and Mason Jobst (injury) are all unable to play, matters become even more complicated.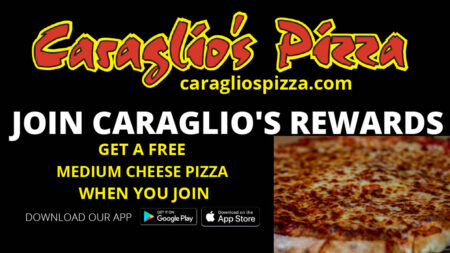 "They muddy the track a lot and they get a lot of pieces of skin on you and they make it difficult," Appert said. "When a team pressures you that hard, if you're mentally sharp, you're ready to make that next play and make them pay for being over-aggressive, and I thought our decision making was just a little slow tonight."
Add in the fact the remaining top guns weren't at their best, like Quinn and Michael Mersch, and a single point is almost palatable.
How off was the entire lineup? The Amerks went just over 26 minutes without a shot on goal from early in the second period until nearly midway through the third.
"We passed a lot tonight and I think that shows you you're maybe not as sharp mentally, you're not as much in an attacking mindset," Appert said.
Too often it appeared players passed up shots from prime scoring areas to make a pass that then missed the mark. For a coach, however, there's a lot more to it than just yelling "Shooooooot."
"It's tricky sometimes as a coach because, yes, you do want to have a shooting mentally," Appert said. "But you also don't want to stifle what players see and feel in the moment. The game of hockey is chaotic, its' fast and it's even faster against a team like that because of how much they pressure the puck."
Patrick Polino and Mersch also scored goals for the Amerks, who play the Senators again at 5:05 p.m. Saturday in downtown Rochester.
Part of the reluctance to shoot may also been the presence of Sogaard in goal. The 21-year-old native of Denmark is 6-foot-7, 205 pounds.
"I don't know how tall he is but he's a big boy," Weissbach said. "We can't make it that easy on him. Tomorrow (Saturday) we have to make it way harder."
Former Amerks PA voice dies
Tom George, whose booming, perfect-for-the-airwaves voice boomed over the public address system for 18 Amerks season, died on Friday after an illness.
His last season on the PA was 1996-97, although he did return to do a game several years later.
George was a native of the Wyoming County town of Warsaw and 1964 graduate of Caledonia-Mumford Central High School.
He often used Scott Metcalfe's nickname "the Metter" before announcing his name. He could rev the crowd into a frenzy just with his inflection on goal announcements or penalties. Including the time he had a back-and-forth exchange with an opposing player and then, after the player was ejected, gleefully announced "and a take-a-shower game misconduct."