BOYS
EARLY COLLEGE (1-4) 44
WILSON MAGNET (5-4) 87
Zavarius Henry combined for 18 of his 20 points in the first and third quarters as Wilson Magnet dominated both ends of the court en route to its fourth win in five games. The senior guard converted eight field goals, including a pair from beyond the arc, and two free throws. Henry amassed eight steals, added three rebounds and two steals as well. Joshua Joyce followed up with 12 points in three quarters. The senior forward hauled down eight boards, swatted three shots, swiped two steals and handed out one assist. Yaliel Bonilla produced eight points, four assists and two steals. For Early College, Quentin Majors-Brown combined for 17 points in the first, third and fourth stanzas. The junior forward made six field goals and five foul shots. Other scorers – Early College: Jamari Williams (9), MyQyng Arline (4), Josh Jefferson (3), Tyrone Sanders (3), Jahmick Donald (2), Jermaine Montgomery (2); Wilson Magnet: Michael Wiggins (9), Casmier Bradford Sawyer (6), Dolcin Flood (6), Michael Kelly (6), Lemar Rhone (6), DaSiah White (5), Lasharm Henry (3), DeMarion Coley-Henderson (2), Khalil Lewis (2), Kendrick Moxley (2)
MCQUAID (7-4) 51
EDISON TECH (8-4) 70
Davijon Lipscomb and Mike Morgan combined for 20 of Edison Tech's 26 fourth-quarter points as the Inventors pulled away to win their second straight. Morgan finished with a game-high 18 points, connecting on seven field goals and six free throws. The senior guard stuffed the stat sheet with 11 rebounds, seven assists, three steals and two blocks. Lipscomb had all 10 of his points in that final stanza in which the Inventors outscored McQuaid, 26-18. Sophomore guard Marcqell Freeman recorded three long-range shots as part of his 17-point performance. Tyler Bethea scored 11 of his 15 points in the first half to assist in the Inventors in holding a 30-19 lead at intermission. The junior guard collected nine rebounds and a pair of steals. For McQuaid, junior forward Chris Woodard led with 16 points. Casey Montesano netted three long-range shots as part of his 13 points. Other scorers – McQuaid: Ian Florence (7), Anthony DiMarco (6), Colin Bavibidila (5), Max Schalm (4); Edison Tech: Jabric Larkins (6), Jabari Johnson (2), Divine Thomas (2)
FRANKLIN (2-10) 64
EAST (6-2) 95
Damani Barley led an offensive outburst with 33 points including the 1,000th of his career as East High cruised to its fifth win in six games. The senior guard scored nine points in the first quarter, 12 in the second, 10 in the third and two in the fourth. Barley knocked down four shots from beyond the arc as well. Junior guard Quinton Gordan-Smith netted five three-pointers as part of his 17-point performance. Senior guard Kai McCullough made six field goals for 14 points. Shamir Caruthers produced 12 points in three quarters. Kenneth Edwards contributed 11 points. For Franklin, Sha'mere Freeman poured in 31 points. The junior guard recorded four points in the opening period, six in the second, nine in the third and 12 in the fourth. Freeman connected on 11 field goals as well. Sophomore center Terence Thompson combined for 17 of his 21 points in the first and fourth quarters. Other scorers – Franklin: Shedreeck Knight (6), Shawn Goins (4), Chauncey White-Oliver (2); East: Jeramiah Handy (5), Marcus Robertson (2), Kollin McCullough (1)
ROCHESTER ACADEMY (8-0) 72
KENDALL (3-6) 46
Josiah Heyward paced a balanced Rochester Academy offense with 13 points as the Racers notched their seventh road win of the season. The senior forward added six rebounds, four steals, three blocks and two assists. Kam McDonald followed up with 12 points. The junior guard dished out six assists, swiped six steals, collected one rebound and a block. Senior guard Deonte Major added 10 points, six assists, three steals, two rebounds and a block. For Kendall, junior guard Zachary Barrett led with 13 points and three steals. Senior forward Braxton Zarpentine contributed eight points and six rebounds. Jeffrey Pratt chipped in seven points and amassed five steals. Other scorers – Rochester Academy: Christian Coleman (8), Evariste Omebe (8), Jaylin Duval (7), Ja'seir Samuels (6), Joseph Aikens (3), Perry Washington (3), Darren Hunter (2); Kendall: Jacek Kwiatkowski (6) Devin Edick (4), Louie Conte (3), Dutch Steffen (2), Seth Bidwell (1)
FRIENDSHIP/SCIO (6-5) 44
BELFAST (8-2) 47
Kaiden Logue and Tony Logue both scored 17 points as Belfast held on for its third straight win. For Friendship/Scio, eighth-grade guard Ethan Davenport poured in a game-high 26 points. Junior forward Brenden Loucks followed up with 15 points. Other scorers – Friendship/Scio: Nate Ford (3); Belfast: Matt Weaver (6), Max Miller (4), Matt Cater (3)
NAPLES (1-8) 55
BRADFORD/DUNDEE (7-2) 91
For Naples, senior guard Ryan Lester poured in 30 points. Max Ryan recorded 14 points. Junior forward Dylan Bray chipped in 10 points. Jackson Brahm and Hayden Liddiard both had two points.
HARLEY-ALLENDALE-COLUMBIA (6-2) 54
HONEOYE (3-3) 45
Max Yamil-Cabezudo-Brown scored 12 of his 17 points in the first half as Harley-Allendale-Columbia surged to a 31-16 halftime lead and held on for its sixth win in seven games. The senior forward made seven field goals and three free throws and amassed 11 rebounds, five assists and three steals. Sean Thoddy combined for 11 of his 12 points in the second and third quarters. The sophomore forward added three rebounds and two steals. Senior guard Quinn Hartman netted two three-pointers as part of his 11-point performance along with six boards, five assists and two steals. For Honeoye, Charlie Farrell recorded a game-high 23 points and accumulated 12 rebounds. The senior forward connected on eight field goals and six shots from the charity stripe. Other scorers – Harley-Allendale-Columbia: Rafael Ferguson (5), Thomas Riveros (4) Carter Reid (3), Jose Marrero (2); Honeoye: Kyle DiBiase (8), Evan Cuba (4), Ethan Zuck (4), Owen Baader (3), Owen Reynolds (3)
SOUTH SENECA (0-7) 46
RED JACKET (6-4) 65
Senior guard Jaymon Pysnack led four players in double figures with 14 points as Red Jacket won its third straight. Daltyn Hanline followed up with 12 points. Senior guard Kyle DaMore contributed 11 points. Junior guard James Sibeto chipped in 10 points. Parker Moore (8), Mason Pollott (6) and Conner Gennocro (4) rounded out the scoring for the Indians.
ADDISON (4-6) 59
WATERLOO (3-6) 49
For Waterloo, junior guard Conner McCann led with 18 points. Jordan Kraft followed up with eight points while Nolan Slywka added seven.
MONROE (3-5) 92
WORLD OF INQUIRY (2-6) 69
WHEATLAND-CHILI (7-1) 63
ATTICA (3-8) 46
OAKFIELD-ALABAMA (9-0) 64
ELBA (5-5) 53
BYRON BERGEN (7-4) 52
HOLLEY (4-4) 61
PEMBROKE (8-3) 66
NOTRE DAME BATAVIA (8-3) 74
FILLMORE (5-3) 26
PIONEER (VI) 58
BOLIVAR-RICHBURG (7-2) 31
WELLSVILLE (6-4) 59
After a back-and-forth exchange of baskets to open a deadlocked opening quarter, the tide was turned by the Lions after a big defensive play led to an offensive stand that the visiting Wolverines were not able to overcome, as the hosts in white and orange coasted their way toward victory and ended Bolivar-Richburg's five-game win streak in the process with a 59-31 rolling inside the Lion's Den. READ MORE.

GIRLS
FAIRPORT (7-4) 45
PITTSFORD MENDON (8-1) 67
Pittsford Mendon beat Fairport 67-45 to improve to 8-1 on the year. READ MORE.
WEBSTER SCHROEDER (6-3) 48
WEBSTER THOMAS (3-5) 28
Mariah Watkins scored eight points and handed out an assist in a 10-0 run early in the second quarter as Schroeder won its third straight and fifth in the past six games. READ MORE.
BISHOP KEARNEY (5-3) 60
OUR LADY OF MERCY (6-4) 37
Caydence Hadley and Aniya Rowe both scored 13 points as Bishop Kearney dominated both sides of the hardwood en route to its fifth win in six games. Both players stuffed the stat sheet and recorded a double-double. Rowe finished just shy of a triple-double, posting 11 rebounds, eight assists, two blocks and a pair of steals. Hadley produced 14 boards, three blocks, two assists and two steals. Freshman guard Amaia Jackson scored 12 points and collected four rebounds, four assists and three steals. Senior guard Kaia Goode flirted with a quadruple-double as she amassed 11 points, 10 steals, seven assists and seven boards. For Our Lady Of Mercy, senior guard Libby McDonough scored a game-high 15 points along with three rebounds and a block. Junior center Audrey Hintz notched eight points, 10 boards, four blocks and a pair of steals. Other scorers – Bishop Kearney: Klarissa Goode (8), Allie Hall (3); Our Lady Of Mercy: Mia Valvo (6), Olivia Luchetti (4), Natalie Casale (3), Karli Harnischfeger (1)
PENFIELD (5-2) 60
BRIGHTON (6-5) 16
Junior guard Jackie Funk led Penfield's balanced effort with 12 points as the Patriots notched their third win in four games in their first contest since December 28th. Senior guard Elisa Faklaris followed up with 11 points. Kennedy Cone chipped in 10 points. Eva Elliot (8), Grace Alexander (6), Ashley Kalvitis (5), Anna Coyle (4), Katie Baumer (2) and Emily Fordham (2) rounded out the scoring for the Patriots.
PITTSFORD SUTHERLAND (8-1) 76
EASTRIDGE (2-6) 41
Freshman guard Annie Dodge netted 20 points as Pittsford Sutherland rolled to its fifth consecutive victory. Junior guard Ellie Bergin recorded 18 points. Sophomore center Eden Lewis posted 17 points. Leora Cook contributed 11 points. Lara Brandt (3), Olivia Taylor (3), Caitlin Bergin (2) and Dylan Madigan (2) rounded out the scoring for the Knights.
CANANDAIGUA (9-1) 79
GREECE ODYSSEY (2-8) 27
Junior guard Mya Herman nearly outscored the entire Greece Odyssey team with 20 points to lead Canandaigua to its eighth consecutive victory. Senior guard Abbey Herod followed up with 12 points. Sophomore forward Macy Bacon contributed 11 points. Eily Hubler (9), Julia Geitner (5), Kyleigh Chapman (4) and Liv Schorr (2) rounded out the scoring for the Braves.
GREECE ATHENA (0-6) 56
GREECE OLYMPIA (4-4) 58
Trailing 41-40 entering the final stanza, Nondja Nelson and Macie Vetter combined for 15 of Greece Olympia's 18 fourth-quarter points as the Spartans rallied to snap a three-game skid. Nelson netted two three-pointers as she had seven of her 13 points in the period. Vetter posted eight of her 12 points in the quarter. Shania Estrich scored 18 of her 21 points in the first three quarters. The sophomore guard connected on 10 field goals, all from inside the arc. For Greece Athena, Mariah Freeman led with 21 points. The sophomore guard made eight goals, including two from beyond the arc, and 3-of-4 free throws. Senior forward Lynia Thomas combined for 14 of her 17 points in the first, second and fourth quarters. Other scorers – Greece Athena: Lauren Branagan (6), Trinity Johnson (6), Tiara Smith (5), Elvira Castro Martin (1); Greece Olympia: Tehilyah Murray (7), Kyleigh Bathe (2), Miciyah James (2), Tenaja Scott (1)
BROCKPORT (8-2) 59
HONEOYE FALLS-LIMA (6-3) 46
Senior guard Ella Fadale poured in 35 points to lead Brockport to its fourth straight win. For Honeoye Falls-Lima, Teagan Kamm led with 21 points.
WELLSVILLE (9-2) 48
CANISTEO-GREENWOOD (9-3) 24
Emily Costello paced a balanced Wellsville offense with 13 points in three quarters as the Lions rolled to their third straight win. The senior guard netted three long-range shots as part of her five made field goals. Marley Adams followed up with 10 of her 12 points in the third quarter as the Lions outscored Canisteo-Greenwood, 18-4. For Canisteo-Greenwood, sophomore guard Lillian Mullen led with 10 points. Other scorers – Wellsville: Makenna Dunbar (9), Jaelyn Knapp (4), Natalie Adams (3), Jaylynn Mess (3), Kaylee Coleman (2), Sara Reitz (2); Canisteo-Greenwood: Brooke Burd (9), Hailey Davis (3), Peyton Peters (2)
EAST ROCHESTER (9-0) 71
LYONS (7-4) 60
Sophomore guard Zarriah Eldridge led four players in double figures with 18 points and nine rebounds as East Rochester notched its fifth road victory of the season. Junior forward Lebria Hickman posted a double-double of 17 points and 10 boards. Senior forward Samantha Lewis scored 14 points and grabbed nine rebounds. Junior forward Lily Funk contributed 10 points and amassed 14 boards. Eighth-grade guard Aniyah Eldridge recorded eight points, six steals and two rebounds.
PERRY (3-7) 38
CALEDONIA-MUMFORD (5-5) 45
Hazell Nickerson recorded a double-double of 14 points and 17 rebounds as Caledonia-Mumford rallied for its second win in three games. The freshman forward scored seven points in the second quarter. Junior guard Marissa Roides contributed to the Raiders taking the lead in the third period with five of her 11 points. Senior guard Taylor Mills led the rally with seven of her nine points in the stanza. Junior forward Maddy DeVore posted eight points and nine boards. For Perry, senior guard McKenna Kelly led with 13 points and six rebounds. Jayden McClurg followed up with 11 points and nine boards.
HORNELL (7-1) 56
WAYLAND-COHOCTON (0-9) 11
Senior forward Jane Spitulnik scored 14 points as Hornell dominated en route to its fourth straight win. Ayla Prior produced a career-high 12 points. Eighth-grade guard Jordyn Dyring posted eight points, a career-high 10 rebounds and four assists.
PAVILION (8-0) 67
MOUNT MORRIS (1-7) 12
Junior forward Lauren Kingsley stuffed the stat sheet with 16 points, eight rebounds, seven blocks, five assists and one steal to lead Pavilion in its first road game of the season. Senior forward Shea Amberger posted a double-double of 15 points and 12 boards plus four steals and three assists. Junior guard Karlee Zinkievich produced 14 points, seven assists, six rebounds, four steals and three blocks. Senior guard Paige Landers contributed 10 points, four boards and a steal. For Mount Morris, Sierra Somers led with four points. Other scorers – Pavilion: Kylie Conway (8), Ella Tillotson (4); Mount Morris: Mckenzie Ryan (3), Cadence Stroud (3), Briana Lang (2)
HAVERLING (9-3) 43
NEWARK (4-4) 56
Freshman forward Jayda Solomon scored 16 points as Newark snapped a three-game skid. Senior guard Isabel Robson netted 14 points. Junior guard Ciana Galvin contributed 13 points. For Bath-Haverling, Meredith Czajkowski led with 17 points, five rebounds, two assists and a steal. Other scorers – Bath-Haverling: Sydney Burns (9), Natalie Krelie (8), Gillian Oksinski (7), Emma Luckenbach (2); Newark: Milleniyah Glanton (5), Brooklyn Graham (5), Lena Ramos (2)
ATTICA (7-2) 52
PEMBROKE (5-5) 42
Senior guard Chase Harding netted 16 points to lead Attica to its third straight win. Junior center Olivia Colon Mercado followed up with 14 points. For Pembroke, Elle Peterson and Allie Schwerthoffer both scored 10 points. Schwerthoffer amassed 12 rebounds for the double-double and added two steals and one assist. Peterson collected five boards, one assist and a steal. Other scorers – Attica: Emily Gadd (7), Ellie Cusmano (4), Mackenzie McLeod (4), Victoria Walker (3), Elise Dressel (2), Madalyn Robinson (2); Pembroke: Olivia Breeden (8), Carly Cerasani (6), Sydney Johnson (4), Isabel Breeden (2), Karli Houseknecht (2)
KESHEQUA (8-3) 45
YORK (8-2) 60
Senior center Katelyn Curry posted a game-high 20 points to pace York to its third consecutive victory. Sydnee Emerson recorded 13 points. Senior center Kaitlyn Holland contributed 11 points. For Keshequa, junior forward Julia Wilkins stuffed the stat sheet with 16 points, five rebounds, two steals, one assist and a block. Sophomore guard Libby Benner produced 14 points, six boards, three steals and two assists. Other scorers – Keshequa: Aurora Sabins (6), Ava Thayer (4), Kelsey Davis (3), Anna Linde (2); York: Tessa Rodwell (7), Cierra Smith (5), Adison Plank (4)
WILSON MAGNET (3-7) 58
ROCHESTER SCHOOL OF THE DEAF 47
CLYDE-SAVANNAH (8-1) 65
MARION (1-7) 17
AVON (2-7) 32
WARSAW (2-7) 17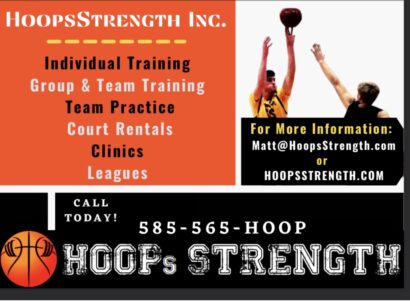 To report scores, please email photos of that night's scorebook pages to scores.pickinsplinters@gmail.com.