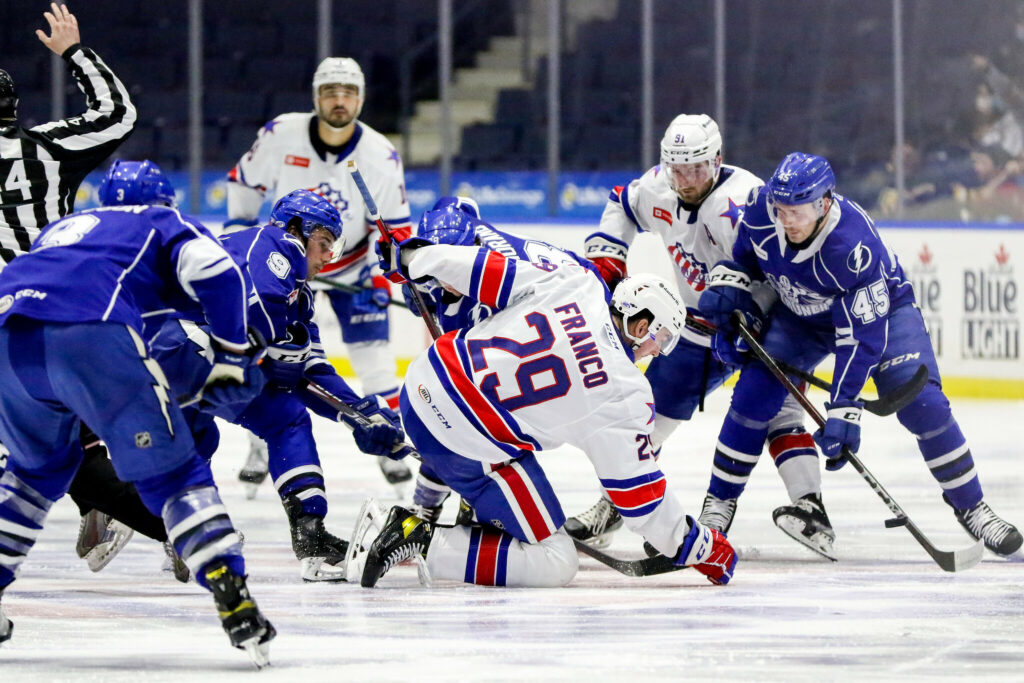 By KEVIN OKLOBZIJA
The Syracuse Crunch hadn't played in 21 days due to postponements caused by COVID-19 protocols and the American Hockey League's Christmas break.
But you never would have known the Crunch had endured a three-week layoff based on the fast-paced, in-your-face game they played in defeating the Rochester Americans 2-1 on Wednesday night.
Meanwhile, Amerks winger Jack Quinn hadn't played in 39 days after a lengthy bout with mononucleosis, and it was obvious, especially to him.
"I was a little rusty, for sure," Quinn said after the Amerks fell to 17-10 in front of a sparce crowd at Blue Cross Arena at the War Memorial. "My legs and cardio were probably a step behind from where I was before mono."
The lack of that extra step and usual acceleration was compounded by the extra attention the Crunch paid to Quinn. Whether it was jostling before the drop of the puck on faceoffs, a stray elbow or glove to the head in traffic or a body check whenever possible, slowing Quinn down appeared to be a top priority.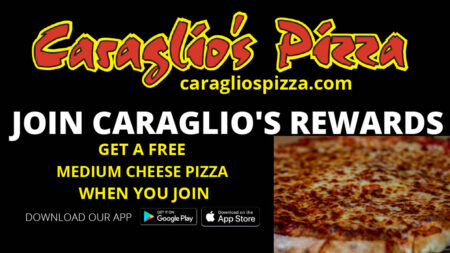 Which only makes sense, considering the Buffalo Sabres top prospect at forward has produced 11 goals, 13 assists and 24 points in just 17 games.
"I thought that Syracuse certainly was trying to take runs at him a little bit, be physical on him," Amerks coach Seth Appert said. "He's one of the better players in the league, that's understandable, and he's not going to back down from that."
Indeed, with 3:50 remaining in the game, he fought Crunch defenseman Ryan Jones – his teammate in Rochester last season.
"I hit him (in the corner) and I guess he didn't like it," Quinn said. "For me, emotions took over. He got the better of me. It happens, it's all right."
It was actually the entire Amerks game in a microcosm. The Crunch limited the Amerks to just eight shots through 40 minutes and 18 for the game. Breakouts often were an adventure – or misadventure – and there was very little sustained offensive zone time.
"They haven't had the first half of the season they wanted to have (Syracuse entered with an 8-10-2-1 record) and we knew how physically committed they were going to be tonight," Appert said. "There just wasn't room out there, there wasn't space."
If nothing else, it was a good night of learning.
"You have to get comfortable, especially our younger forwards, operating under those conditions because that's what it's going to be a lot in the NHL if you get there and that's also what it's like in bigger times of the year," Appert said.
The scoring all came in the second period. Cole Koepke steered home a goal-mouth pass from Otto Somppi at 1:27, then Gabriel Dumont swatted home the rebound of Alex Barre-Boulet's shot off the post on a power play at 17:24 to give Syracuse a 2-0 lead.
Josh Teves set up Ryan MacInnis for a backdoor tap-in just 1:31 later as a power play was ending, but it was the only time the Amerks would find the net.
Notes: Amerks defenseman Jimmy Schuldt returned from a COVID-19 absence to play just his 12th game of the season. He missed the past three due to his second bout with the virus since training camp.
"I've got to be the most immune guy on Earth after having COVID twice," he said.
Schuldt said he had no symptoms and no idea he had been stricken with the virus, other than the positive test. "I actually felt really good," he said.