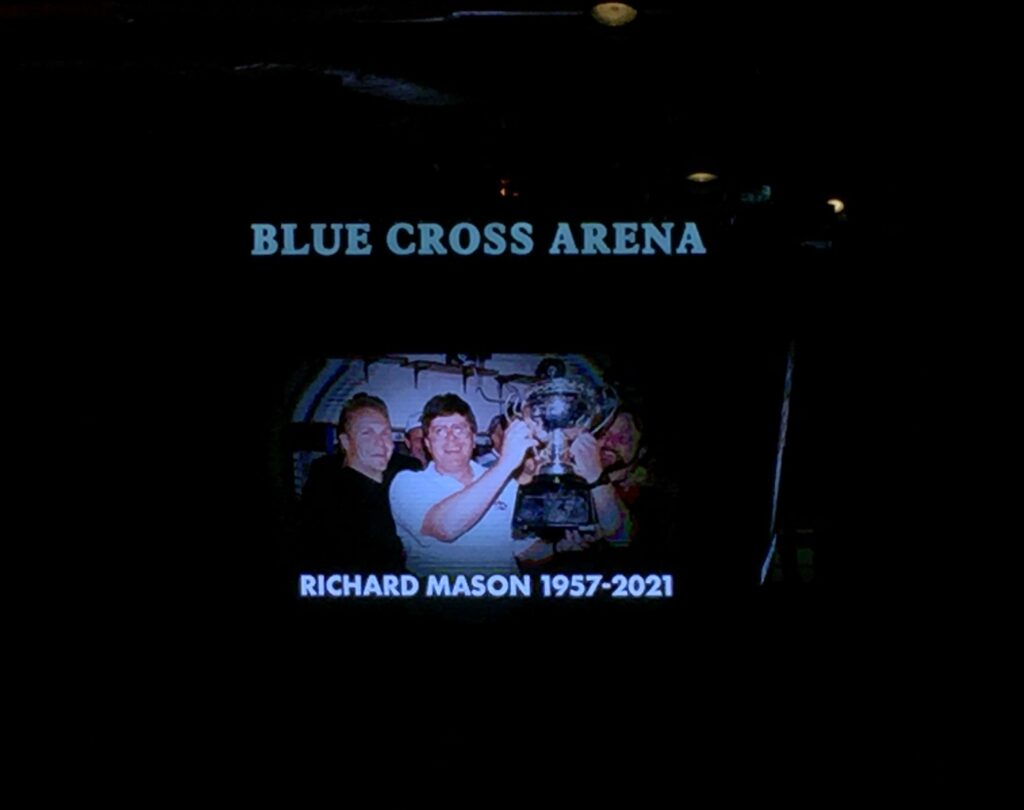 By KEVIN OKLOBZIJA
A moment of silence was held before Friday's Rochester Americans game to honor Richard "Dick" Mason, who died Sunday after battling a lengthy illness. He was 64.
Mr. Mason worked on the rink crew for more than 40 years, starting when he was a teenager, and learned all facets of the operation from his late father, Charlie, at what then was the known simply as the War Memorial.
Like his father, he was the regular Zamboni driver at Amerks games for years.
He succeeded his father as director of operations for the arena at the renovated Blue Cross Arena at the War Memorial and held the position for nearly two decades. He most recently was facilities manager at the Constellation Brands/Marvin Sands Performing Arts Center (CMAC).
A dedicated father and husband, Mr. Mason lived in Hilton with wife Joanne, daughter Shelly and son CJ. Both Shelly and CJ maintained the family tradition of working at a hockey rink. Shelly drove the Zamboni at RIT's Polisseni Center and CJ now works on the rink crew at the War Memorial.
A lifelong resident of the greater Rochester area, Mr. Mason was fiercely proud of his children. As Leo Roth wrote in a Facebook tribute, "he 'enRiched' all of us."
His 12-year-old niece, Lylah, sang the national anthem before Friday's game.