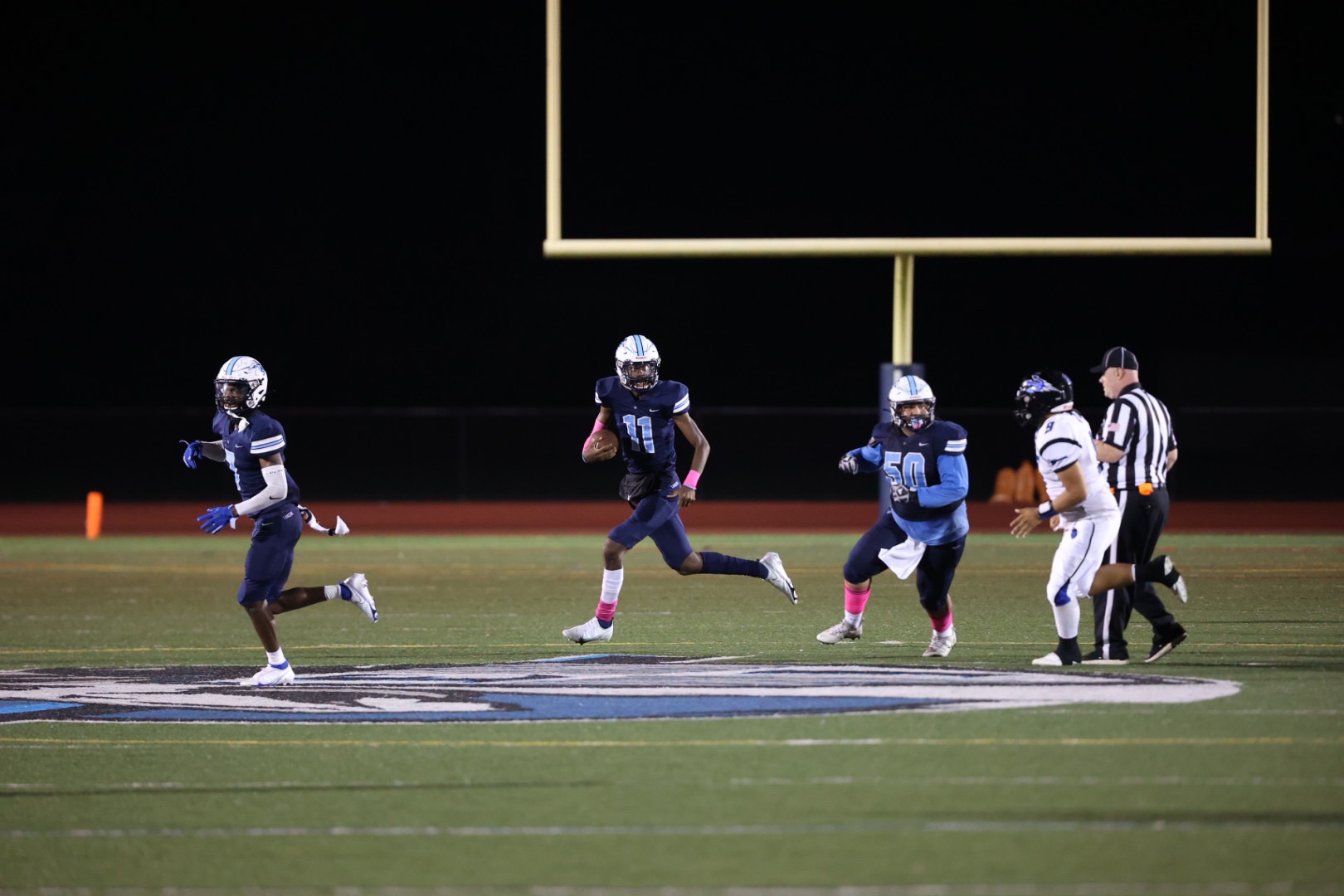 BRIGHTON (6-0) 30
IRONDEQUOIT (3-3) 15
Quarterback Brennan Clasgens and senior classmate Jackson Cypher connected for a third-down touchdown and the Bruins had a lead 22 seconds into Irondequoit's Homecoming. Brighton also scored a touchdown on the opening drive of the second half, a 2-for-1 special that helped power the Bruins to a 30-15 victory. READ MORE.
OAKFIELD-ALABAMA/ELBA (6-0) 24
AVON (5-1) 7
Oakfield-Alabama/Elba head football coach Tyler Winter has been able to count on spirited practices when his team takes the field the past few Tuesday afternoons. That's the day the New York State Sportswriters' Association (NYSSWA) releases its weekly rankings. Relegated to the "Honorable Mention" portion of the Class D list has provided Winter's squad with a reason for focusing their efforts. After Friday night's outcome, Winter and his Aggies may need to find a new source of motivation. READ MORE.
VICTOR (2-4) 14
AQUINAS (6-0) 36
Mykel White picked apart Victor's pass rush and secondary with four touchdown passes to lead Aquinas to its second win over the Blue Devils this season. The junior quarterback completed 12-of-14 passes for 154 yards. Terrell Richards was the beneficiary of two of those touchdown passes. Overall, the junior wideout reeled in five receptions for 75 yards. Junior running back Eimaj Giddens commanded the trenches with 101 yards on 18 carries. Senior runner Will Benjamin only needed seven tries to accumulate 86 yards. Freshman linebacker Lucas Leone led the defense with 14 tackles, including one for loss. Senior linebacker Jahlil Johnson followed up with 12 tackles, including two for negative yardage and a sack. Trent Hill chipped in six tackles and C.J. Cammack five. Cammack picked off two passes as well.
HILTON (2-4) 6
MCQUAID (6-0) 34
John Mahar continued his season-long air raid attack with three touchdown passes as McQuaid dominated Hilton for the second time this season. The senior quarterback was 14-of-24 from the pocket for 223 yards. Junior wideout Xaye Collier made his impact on defense with two interceptions, including a pick-six. Senior defensive back Dominic Romano picked off a pass as well.
UPREP (5-1) 30
WEBSTER SCHROEDER (4-2) 6
Raykim Chenier shined with four rushing touchdowns to lead UPrep to its fourth consecutive victory. The senior running back exploded for 310 rushing yards on 24 handoffs. Senior quarterback Clyde Davis, Jr. contributed 84 passing yards. Senior defensive tackle Sharod Watkins led the defense with six and a half tackles, including three for loss and a sack. Mark McClary followed up with five and a half tackles, including two for negative yardage, and a tipped pass resulting in an interception. Quantel Greene, Jr. and Shaeed Smith both chipped in three and a half tackles and an interception. Greene, Jr. returned his pick 25 yards and recovered a fumble as well.
PENFIELD (1-5) 21
WEBSTER THOMAS (3-3) 40
Eli Adams accounted for five of Webster Thomas' six touchdowns as the Titans snapped a three-game skid. The senior signal caller burrowed his way to the end zone on runs of one, four and 24 yards, respectively. Then Adams connected with David Petz on an eight-yard touchdown and Drew Later on a 35-yard score. Senior running back Marley English rounded out the scoring with a two-yard scamper into paydirt. For Penfield, junior quarterback Alexander Young scored a pair of rushing touchdowns and launched a 20-yard bomb to Samuel Smock.
SPENCERPORT (5-1) 13
CANANDAIGUA (6-0) 31
Bryan Boldrin rushed for a touchdown, threw a touchdown pass and even caught one in the end zone as Canandaigua got its offense going in the second half to win the undefeated clash. The senior quarterback did the majority of his damage with his arm, completing 10-of-12 passes for 192 yards and connecting with Eric Platten on a 65-yard score. Senior running back Jaxon Grant was the benefactor of Boldrin's touchdown catch and reeled in five receptions for 89 yards. Senior wideout Ryan Gavette did his damage on the ground with 80 scrimmage yards and a touchdown on nine carries. For Spencerport, junior quarterback Cameron Mesh connected with Brenten Sheffield on a 12-yard touchdown in the second quarter.
GREECE ATHENA (2-4) 12
EAST/WORLD OF INQUIRY (5-1) 42
Sophomore wideout Keyon Concepcion scored a 65-yard punt return touchdown and a rushing score as East/World Of Inquiry rolled to its fourth straight win. Marcus Robertson led the ground game with 121 rushing yards on 13 carries. Senior linebacker Toney Henton led the defense with eight tackles, including two for loss and a pair of sacks. Junior linebacker Amari Young added six tackles, including one for loss and a sack, and an interception.
BROCKPORT (0-6) 0
EASTRIDGE (2-4) 18
A'mir Proctor rushed for a touchdown and caught another from Caquan Wester as Eastridge won its second straight game. The senior wideout only needed four receptions to rack up 108 receiving yards and scrambled for 93 more on the ground via 10 carries. Wester completed 7-of-8 passes for 122 yards. Junior running back Jayden Gamble contributed 89 yards and a touchdown from the line of scrimmage. Senior defensive lineman Maxwell Johnson led the defense with five tackles and a sack. Half of Zyaire Anderson's four tackles resulted in negative yards. Senior linebacker Justin Diaz recorded three tackles, including one for loss, two forced fumbles and an interception.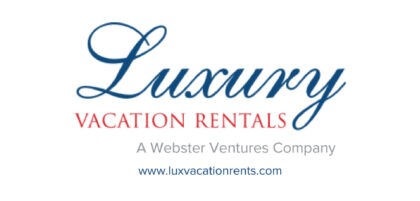 DANSVILLE/WAYLAND-COHOCTON (4-2) 42
GENEVA (0-5) 12
Junior quarterback Nickolas Belanger rushed for two touchdowns as Dansville/Wayland-Cohocton rebounded from a loss last Friday. Senior running back Collin Mehlenbacher added a rushing score of his own. Nathaniel Gardner and Calab Rigdon both recorded a scoop-and-score. Rigdon's fumble recovery totaled 45 yards. Gardner commanded the defense with 11 tackles, including three sacks, and a safety. Senior runner Evan Pruonto led the overall offense with 119 scrimmage yards on seven carries and chipped in five tackles on defense. Senior defensive lineman Holdyn Freeman contributed to the defense with five tackles and a fumble recovery. Jake Joseph followed up with four tackles and a forced fumble. Christopher Giovine picked off a pass.
WILSON MAGNET (1-5) 8
WAYNE (4-1) 35
Junior running back Dylan Vance ran wild for 282 yards and four touchdowns on 20 carries as Wayne rebounded from a loss two weeks ago. Senior quarterback Mason Blakenberg was 4-of-7 for 46 yards, including a 26-yard touchdown to Devon Forrest. Forrest led the defense with seven solo tackles, two tackles for loss and a pair of sacks. Nathan Michel and William Seymour both added a sack. Senior defensive back Joshua Harrison reeled in an interception.
MYNDERSE (0-4) 0
EAST ROCHESTER/GANANDA (6-0) 40
Carter Lathrop threw a pair of touchdown passes and rushed for one more to lead East Rochester/Gananda to its second straight shutout victory. The senior quarterback's touchdown passes were to Chaunsey Gilbert for 74 yards and Manuel Sepulveda for 64 in the opening period. Then Lathrop took off for a 41-yard score in the third quarter. Overall, the senior signal caller only needed eight passes to accumulate 202 yards and added 32 more on the ground. Michael Daniels and Gilbert both scored two touchdowns. Daniels bust loose for a 87-yard kickoff return to the house and a 41-yard rushing touchdown. Along with his 74-yard catch, Gilbert found paydirt on a five-yard run. Daniels finished with 48 rushing yards and Gilbert 35. Sepulveda only needed two catches to total 91 yards. Sophomore linebacker Samuel Morgante led the defense with four tackles, including one for loss. All three of Jeremy Blanchard's tackles resulted in lost yardage, including a sack. Giacinto Fioravanti and Nicholas Ricci both recorded a tackle for loss and a sack.
LE ROY (5-1) 21
LETCHWORTH/WARSAW/PERRY (3-3) 13
Brock Flint ran for a pair of seven-yard touchdowns to lead Le Roy to its fourth consecutive win. The senior running back scored near the end of the opening period and at the start of the fourth quarter. Flint led with 21 carries and 90 rushing yards. The senior runner made an impact on defense with a team-high four tackles as well. Senior quarterback John Panepento flung a 24-yard touchdown to Jack Tonzi. For Letchworth/Warsaw/Perry, Bailey Schnell and Chris Shearing both rushed for a touchdown. Shearing punched in a one-yard keeper while Schnell burst for a 62-yard score to the house.
GENESEO/MOUNT MORRIS (4-2) 22
YORK/PAVILION (0-6) 8
For York/Pavilion, senior defensive back Adam Swede led with five tackles and a pick-six. Evan Ratchford produced a team-high 14 tackles. Junior defensive lineman Maverick Coffey followed up with 11. Sophomore defensive back Tyler Brady contributed eight tackles and an interception.
Quote from York/Pavilion head coach Kurt Schneider: "I will go to bat with these kids any day of the week. Even though our record isn't what we want it to be, the true Knights continue to show up, grind and improve and I love them for that."
MONROE/EDISON TECH/FRANKLIN/LEADERSHIP ACADEMY/NE DOUGLASS (0-6) 14
PITTSFORD (4-2) 43
HONEOYE FALLS-LIMA (6-0) 27
BATAVIA (5-1) 26
BOLIVAR-RICHBURG (5-1) 9
CALEDONIA-MUMFORD/BYRON-BERGEN (2-4) 7
CUBA-RUSHFORD/HINSDALE (0-6) 6
CLYDE-SAVANNAH (1-3) 7
MIDLAKES (1-5) 12
MARCUS WHITMAN/BLOOMFIELD (3-2) 13
WELLSVILLE (3-2)
FREWSBURG (2-0)
FROM THURSDAY:
CHURCHVILLE-CHILI (0-6) 7
GATES-CHILI (2-4) 35
De'Marion Mewborn burst for three rushing touchdowns in the first half as Gates-Chili won the Battle of Chili for the third straight season and snapped a two-game skid. The senior running back scored on runs of two, four and 30 yards, respectively. Sophomore quarterback Jonathan Vance connected with Jeremy Tantalo on a 12-yard touchdown midway through the third quarter. Vance picked off a pass on defense as well. Junior wideout Josiah Lane capped off the scoring with an 84-yard kickoff return touchdown in the final period. Mewborn led the overall offense with 32 carries and 205 rushing yards. Senior running back Neftali Cruz, Jr. contributed with 82 scrimmage yards on nine tries. For Churchville-Chili, Sean Murphy connected with Jonathan Jeffers on a 10-yard touchdown in the fourth quarter.
To report scores, please email photos of that night's scorebook pages to scores.pickinsplinters@gmail.com.