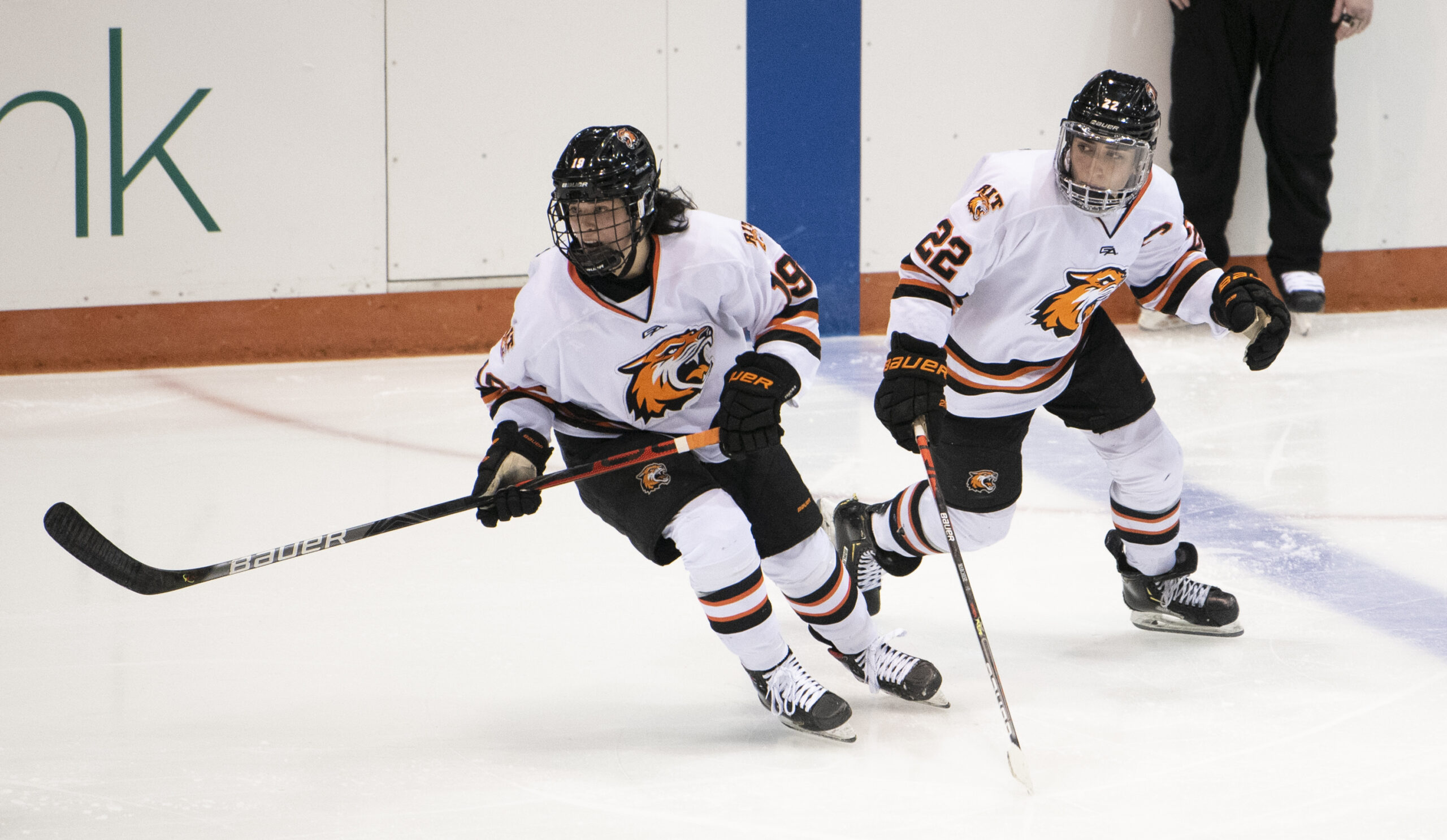 By CHUCKIE MAGGIO
The CHA women's hockey conference is one of the most challenging leagues in the nation, especially for a rebuilding program.
Neither of the top seeds in last year's league tournament, who earned byes to the semifinal round, made the title game despite No. 1 seed Penn State losing just two contests all regular season. Four of the conference's six teams finished over .500.
"And then Lindenwood, no one should ever look past them, either," Rochester Institute of Technology head coach Celeste Brown noted at RIT Hockey Media Day. "They're a quick little team."
RIT saw the conference's explosiveness first-hand in 2020-21, winning just one of its 15 league games and being outscored 64-9 in the process. In March, after being eliminated in the first round of the CHA Tournament, Brown termed the season a "roller coaster." She used a different descriptor on Thursday.
"I would characterize my first season as grateful; let's just put a word on it," remarked Brown, who played for RIT from 2011 to 2015. "I think the players feel the same way, in that we had the ability to play. I also choose to look at it in the lens of, 'Hey, this game is a lot of benchmarks of where we're at.' Where we're at against opponents; where we're at individually, as players; where we're at collectively as a team.
"That, then, allows us to build this plan moving forward. I think just having that opportunity versus not having that opportunity, there's a lot of gratitude there."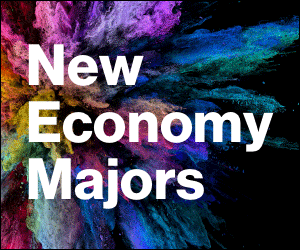 The Tigers' sole victory in 2020-21 came at Mercyhurst, their opponent in Sunday's season opener in Erie, Pa. Junior Hana Solinger scored the lone goal in the 1-0 shutout, while classmate Taylor Liotta saved all 42 shots she faced.
Brown doesn't intend to over-analyze that Jan. 6 game film; in addition to the teams having different rosters, the Lakers answered with a 4-0 blanking the next night. That game did, however, instill confidence that the Tigers were capable of winning.
"Mercyhurst is an established opponent in the CHA. They've been dominant for years," Brown assessed. "They're always competitive, whether they're winning the league or not. But the thing with that is, I also feel like I played them so many times, I kinda know what's gonna happen. They're gritty; they attack you sort of from everywhere.
"But really, what we're focusing on is us, right? So we could go pull all this film, but the reality is they're a little bit of a different team than they were last year… But there is confidence. I know the girls are very, very excited because they think there's a rival there and that's fun for them."
While the Tigers do roster double-digit newcomers, they place trust in the leadership of six upperclassmen. Brown singled out senior forward Abby Davies as a player fans will want to watch closely.
Davies, owner of 12 career goals along with 16 assists, is one of the Tigers' best faceoff takers, having won 473 draws in her first three seasons.
"I think she's already proven herself like an established player in the league," Brown said. "And so she just needs to go out there and play, and play free. That's going to be important for her, but she's always an exciting player to watch. A lot of offensive talent."
The Tigers' home opener is Sept. 25 against Colgate, the beginning of an extended homestand that includes meetings with Union, UConn, Cornell and St. Lawrence. Considering the team is facing such a short turnaround between the start of the school year and the first game of the season, RIT welcomes the extended time on home ice. "We're going to adjust, and learn, and grow," Brown said. "And we're grateful for the opportunity, because the next week you see us we're gonna be a different team."
A different team, the Tigers believe, than the outfit that hit the ice last season.
"When you think about a program, there's so many facets of the program- meaning culture, meaning academics, meaning your footprint on the athletic world, your footprint in the university realm," Brown stated. "But of course when you think win-loss, that can be a benchmark. We want to be competitive, we want to win, and we're gonna work daily. But really, if we can hone in thinking process first, thinking day-to-day, can we get better day-to-day? Can we get better week-to-week?
"I think those wins will fall into place."