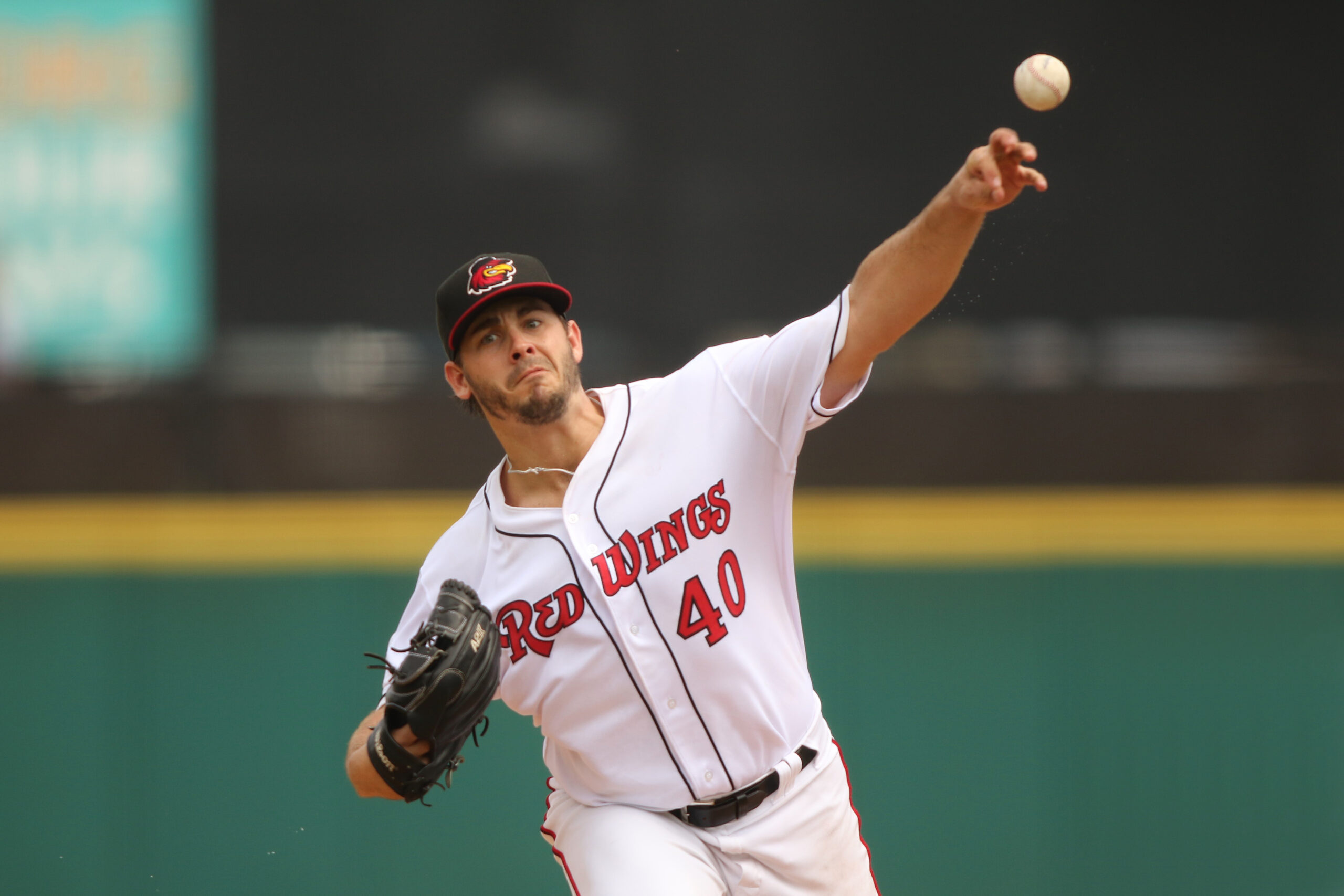 By CHUCKIE MAGGIO
While Ben Braymer was putting the finishing touches on his best month as a professional pitcher, his family was relying on a generator for power during Hurricane Ida.
"It's a little unnerving and uneasy to be somewhere so far away when there's something so devastating going on back home," the Rochester Red Wings lefthander and Baton Rouge, La. native acknowledged. "Thankfully everyone's alright."
In New York, Braymer was pitching arguably the best baseball of his career. He allowed just five runs over his last 21 innings in August, earning three victories and a no-decision. Minor League Baseball recognized his performance with its August Triple-A East Pitcher of the Month honor, the first time a Red Wing has garnered the award since Francisco Liriano in July 2008.
The juxtaposition of the events unfolding at Frontier Field and the havoc occurring at home exemplify, to a lesser extreme, Braymer's up-and-down year on the hill. Not many hurlers, after all, are recognized as the top pitcher in their league just two months after a demotion.
Braymer's overall ERA has dropped 1.73 since July 28, when the Lehigh Valley IronPigs tagged him for five runs. He allowed the most runs on the Red Wings' staff that month and held batters to a .170 average the next.
"I've never been one to play the game for any type of individual recognition or acknowledgement, but it's definitely been an up-and-down year for me personally," Braymer admitted. "To be in the home stretch of the season and to kind of feel like I'm starting to click, it definitely feels good. There's been a lot of work put in, not only by myself but a lot of people over the course of the whole year."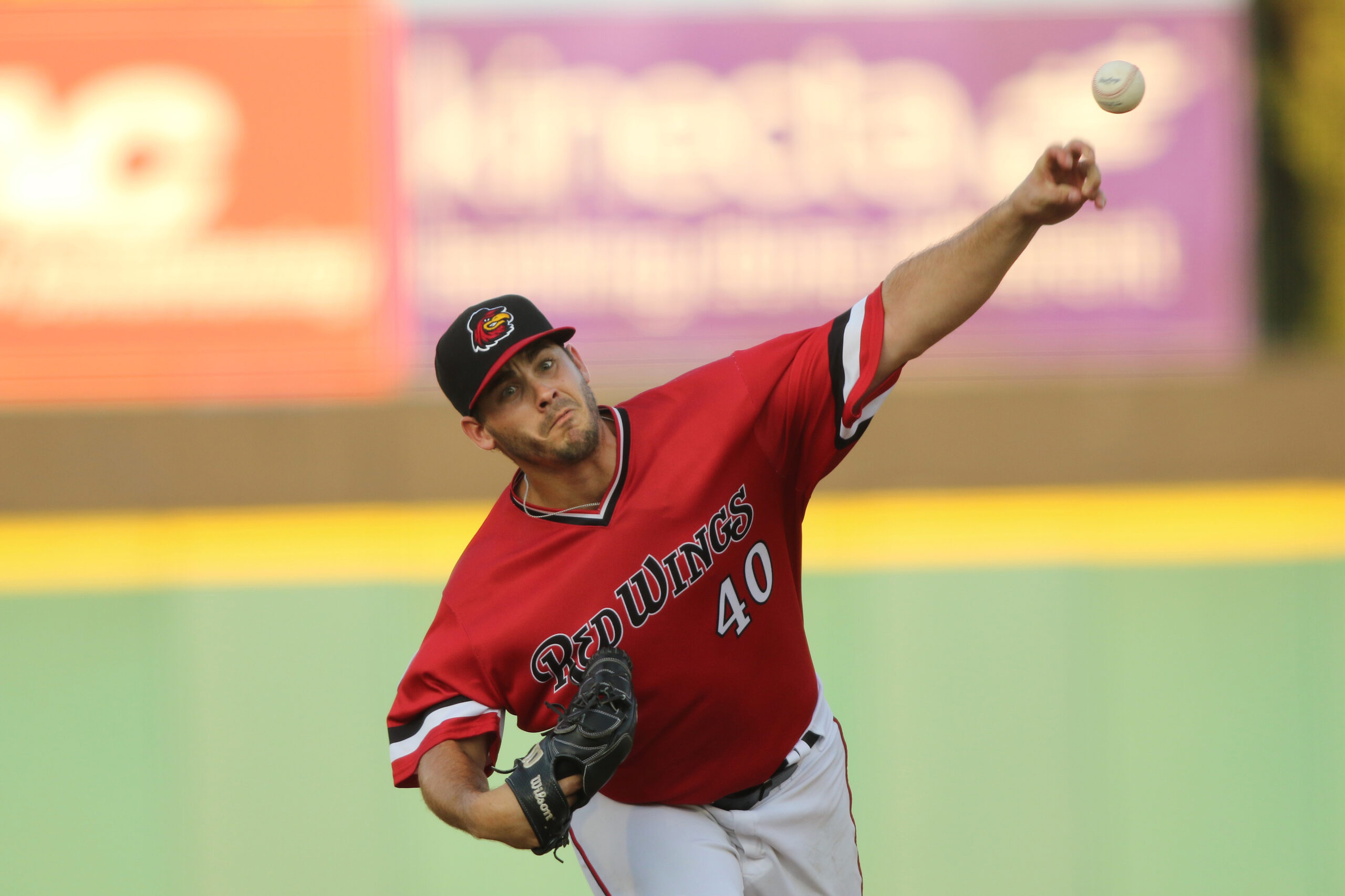 Jeff Willis's first indication that he had another future professional in the Louisiana State University Eunice program came during summer 2014, when Braymer's velocity and command improved. After throwing 31 innings as a freshman, Braymer more than tripled that workload as a sophomore and posted a program-record 138 strikeouts.
"His work ethic, integrity, and character have always been off the chart," Willis reflected, "and you root for someone like him to succeed because he deserves it so much. You really knew after his sophomore year that he was going to do something special."
Braymer is one of four 2016 18th-round picks to play a Major League Baseball game, earning a start- and getting the win- against Miami last Sept. 20. His aspirations of rejoining the Washington Nationals in 2021 took a hit on June 20, however, when the Nationals designated him for assignment, thus removing him from their 40-man roster.
The minor league season did not begin until May, and the Nationals experienced a COVID-19 outbreak at their alternate training site. Rochester's entire pitching staff struggled in the opening month, ranking sixth-worst in Triple-A East, and Braymer was no different, allowing 18 runs on 25 hits in 22.1 innings.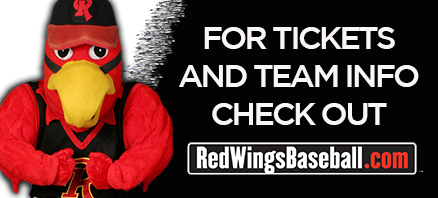 Before the Nationals moved Braymer off the 40-man list, he was 1-5 with a 6.75 ERA and 1.75 WHIP. Since June 20, he is 5-3 with a 4.80 ERA and 1.34 WHIP.
"I didn't feel as if I started to get into a consistent routine and rhythm until, really, after I got back from getting designated for assignment," the 27-year-old explained. "Just being able to come back and take the mound every fifth day and put in the work in between, kind of get a feel back for pitching and feel for my individual pitches, feel for how the game's going, has I think been the biggest benefactor for me."
Braymer has, at times, been nearly unhittable this year. He has pitched at least five shutout innings on four occasions, allowing no more than two hits during any of those outings.
While Braymer's family is safe and sound, his thoughts are with those from his home state who have not been as fortunate over the last few weeks. Hurricane Ida killed at least 11 Louisiana residents, according to ABC News, and damaged or destroyed more electricity poles than in Hurricane Katrina, Zeta and Delta combined. The storm has caused an estimated $50 billion in nationwide damages.
Louisiana, Braymer maintained, will show the resiliency it displayed during Katrina and previous storms as recovery efforts begin.
"We lost power for about a week, which really isn't that bad considering some of the storms we've seen come through that were of the same magnitude," Braymer remarked. "But a lot of areas were affected really bad. I think over 20,000 families lost their homes down in Houma, La., and to just think of an astronomically high number like that of people who are devastated and affected, that's tough, man. That's a tough pill to swallow, even for somebody like me who wasn't nearly as impacted like them.
"Louisiana, we've been through this plenty of times and I know that our state will come together and come back, and build each other up in the process."