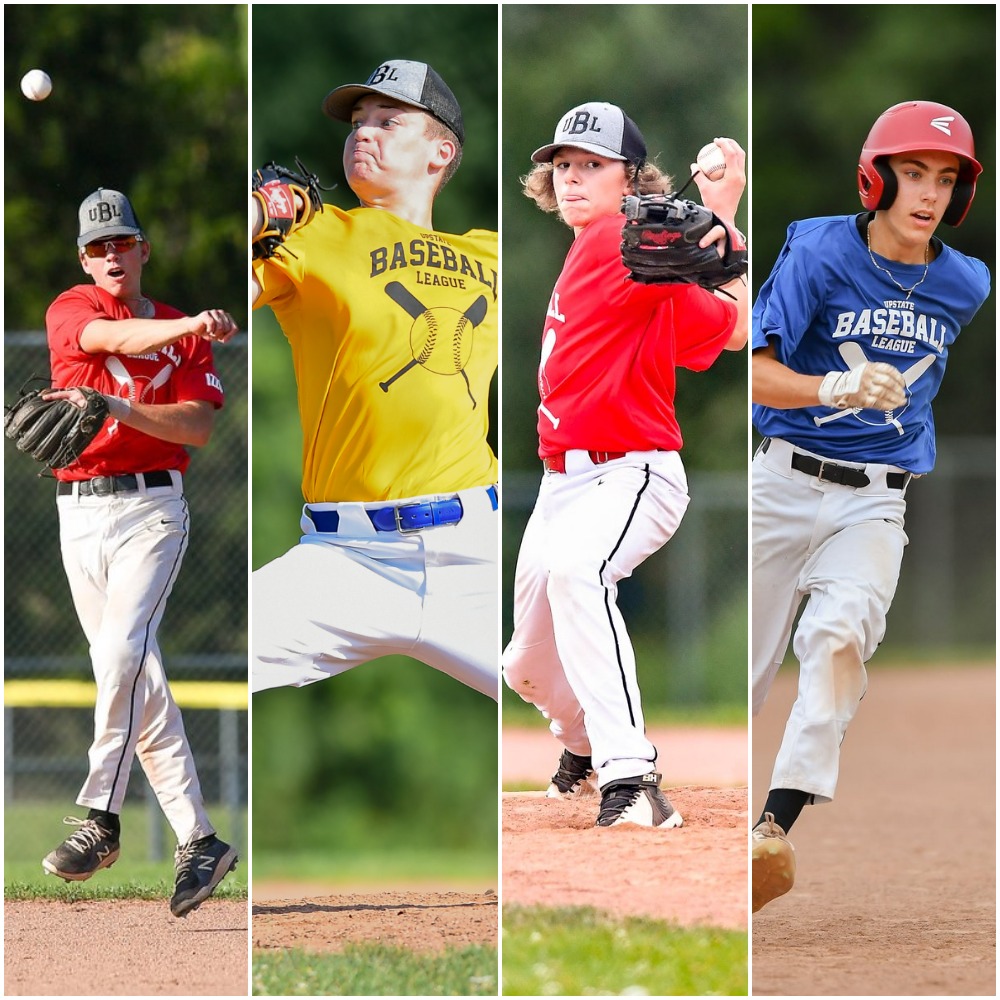 By PAUL GOTHAM
ROCHESTER, N.Y. — Jack Cannon (Webster Schroeder) finished the season the way he started it. Tobey Wright (Rush-Henrietta) helped DI Red advance to the 2021 Upstate Baseball League (UBL) championship game. Jacob Murray (Penfield) hurled three shutout innings, and Jacob Natale (Penfield) reached base nine time in three games. The quartet earned UBL weekly honors for August 23-29 as announced by the league on Monday.
VIEW MORE DENNIS JOYCE PHOTOS HERE. 
DI PITCHER OF THE WEEK
Jack Cannon — DI Gold/Webster Schroeder
Cannon struck out seven over four scoreless innings of work last week. The Week 1 DI Pitcher of the Week allowed two hits and two walks while registering a save in two appearances.
DI PLAYER OF THE WEEK
Tobey Wright — DI Red/Rush-Henrietta
Wright finished 5-for-10 (.500 BA) last week with a triple and a walk to help Red continue its undefeated run to the 2021 UBL Championship Game. Wright scored five runs for the week while driving in another three. On the mound, the right-hander hurled two shutout innings in a 4-0 win over DI Orange in the league semi-finals. He struck out six of the 10 batters he faced in the outing.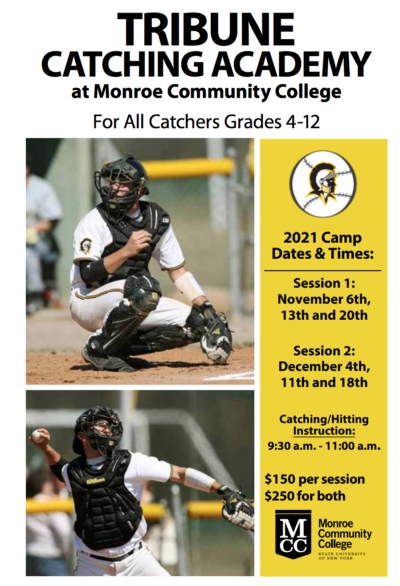 DII PITCHER OF THE WEEK
Jacob Murray — DII Red/Penfield
Murray struck out six of the 12 batters he faced over three innings of work for the week. The right-hander allowed two hits and a walk to pick up his first win of the season.
DII PLAYER OF THE WEEK
Jacob Natale — DII Blue/Penfield
Natale collected four hits, three walks and was hit by a pitch twice over three games last week. Natale started the week with three walks and an HBP with two runs scored and an RBI in an 11-4 win. He followed with followed with a 1-for-2 performance and capped the week going 3-for-4 with an RBI. On the mound, he struck out six in three no-hit innings.
Not to be overlooked
Steven Kraus (DI Red/Hilton) collected six hits including a double driving in five runs while scoring three more. Kraus also tossed four scoreless innings in the semi-finals. Nate Zicari (DI Red/Webster Thomas) collected five hits, three walks, six stolen bases and six runs scored. Jack Salerno (DI Blue/Brighton) drove in six runs with four hits. Cooper Romich (DI Red/Churchville-Chili) struck out eight and did not allow a run over four innings on the mound. Nate Hill (DI Blue/Webster Thomas) hurled 3.2 scoreless innings of work on the mound and picked up a save. Antonio Jorge (DI Orange/Fairport) struck out 14 batters over 11 innings of work.
UPCOMING SCHEDULE
8/30
DII Red vs. DII Blue 5:30 p.m. Bachman Field
End-of-the-Year Awards Ceremony
2021 UBL Championship Game
DI Blue vs. DI Red 8:00 p.m. Bachman Field
END OF SEASON