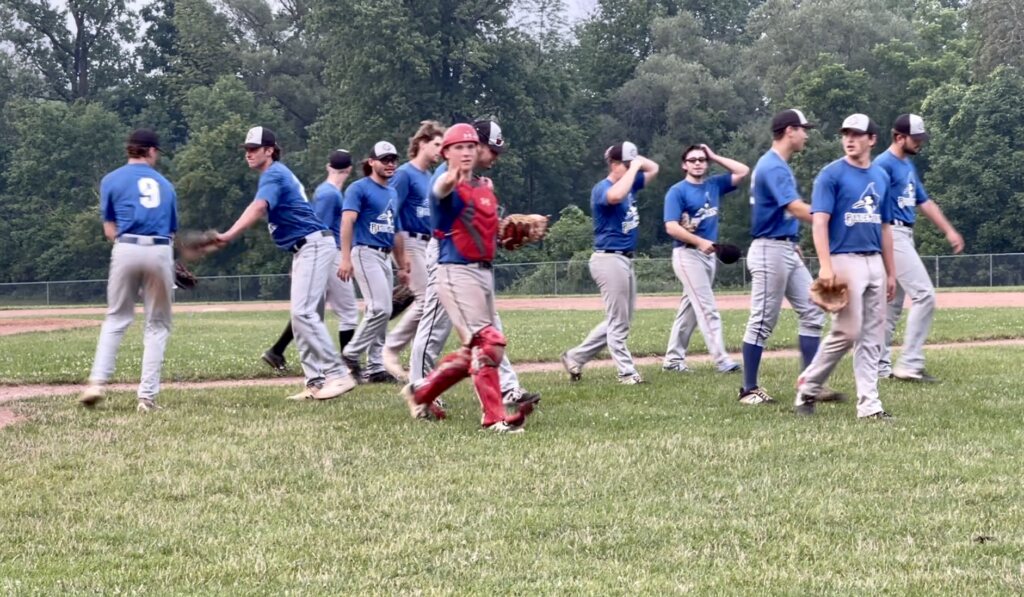 CARDINALS (4-10-0) 0
BLUE JAYS (10-6-0) 7
A trio of pitchers combined on a four-hitter, and the Blue Jays kept pace in the ICBL standings winning for the fourth time in five games. Making his first appearance on the mound this summer, Tim McClare (Finger Lakes CC) started and hurled three no-hit innings to notch the win. The right-hander faced 11 batters, striking out seven while issuing one walk. Tanner Frank (Finger Lakes CC) and Ryan O'Mara tossed two scoreless innings apiece. Frank struck out one and allowed three hits. O'Mara fanned two while giving up a hit. Ryan Smith (Finger Lakes CC) and Jason Story both finished 2-for-3 on the night and drove in a run apiece in a four-run second when the Blue Jays took a commanding 5-0 lead. Brian Oddi, Jr. (Monroe CC) reached on a hit by pitch to start the inning. Sam Werth (Alfred State) singled, and Trevor Zewan walked to load the bases. Oddi scored when Jose Morales reached on an error, and Smith followed with a base hit. Zewan scored on a double play, and Story brought home Morales with a base hit. Tyler Holmes (Hartford) drove in two with a double in the fifth. Morales doubled, scored twice and drove in another run. Nolan Hicks singled, drove in a run and scored another. 
Jake Dockum (Westminster College) went 2-for-2 to lead the Cardinals offense. Dan Tirabassi (University of Rochester) and Christian Blatter (Mercyhurst University) had a hit apiece.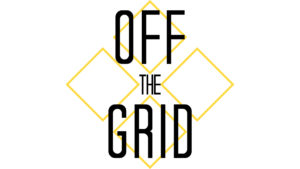 ORIOLES (11-4-1) 9
DUCKS (6-9) 2
Wilson Brauer struck out 11 over five shutout innings, and the Orioles' offense put crooked numbers on the scoreboard in four separate innings to keep their first-place lead in the ICBL standings. Brauer faced 18 batters on the night and allowed one hit and walk. He improved to 2-1 on the season. Mike Jamele (Merrimack College) finished 2-for-5 on the night and drove in two with a two-out single in the second to give the Orioles a lead they did not surrender. Nick Nealon (Niagara County CC) plated two more with a double in third. Maxx Countryman (Finger Lakes CC) and Devin Cannon worked back-to-back bases-loaded walks in the fourth to make it a 7-0 game. Nealon finished with three RBI on the night. Jorge Oropeza (Finger Lakes CC) doubled, walked and scored two runs. Tyler Cerame (Finger Lakes CC) also crossed home twice. Keenan Calenzo, Will Porter (RIT) and Nate Yantz each scored a run. 
Zach Carpin (Clarkson College) and Dylan Mackenzie (SUNY Cortland) collected an RBI apiece for the Ducks which had won back-to-back games and three of four entering the contest. Drew Bailey (Finger Lakes CC) singled and scored a run. DJ Stoianovich walked twice and came home.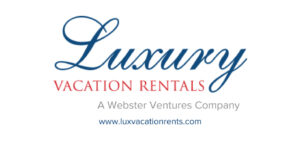 | | | | | | | |
| --- | --- | --- | --- | --- | --- | --- |
| 2021 ICBL Standings | W | L | T | RS | RA | Strk |
| Orioles | 11 | 4 | 1 | 95 | 67 | W3 |
| Blue Jays | 10 | 6 |   | 103 | 64 | W1 |
| Ducks | 6 | 9 |   | 87 | 109 | L1 |
| Monarchs | 5 | 7 | 1 | 79 | 77 | L2 |
| Cardinals | 4 | 10 |   | 70 | 117 | L4 |
Upcoming Schedule
Tuesday
Orioles at Cardinals
Ducks at Monarchs
Thursday
Cardinals at Ducks
Blue Jays at Monarchs
Friday
Ducks at Cardinals
Ducks at Monarchs
Sunday
Orioles at Ducks
Cardinals at Monarchs
Monarchs at Blue Jays