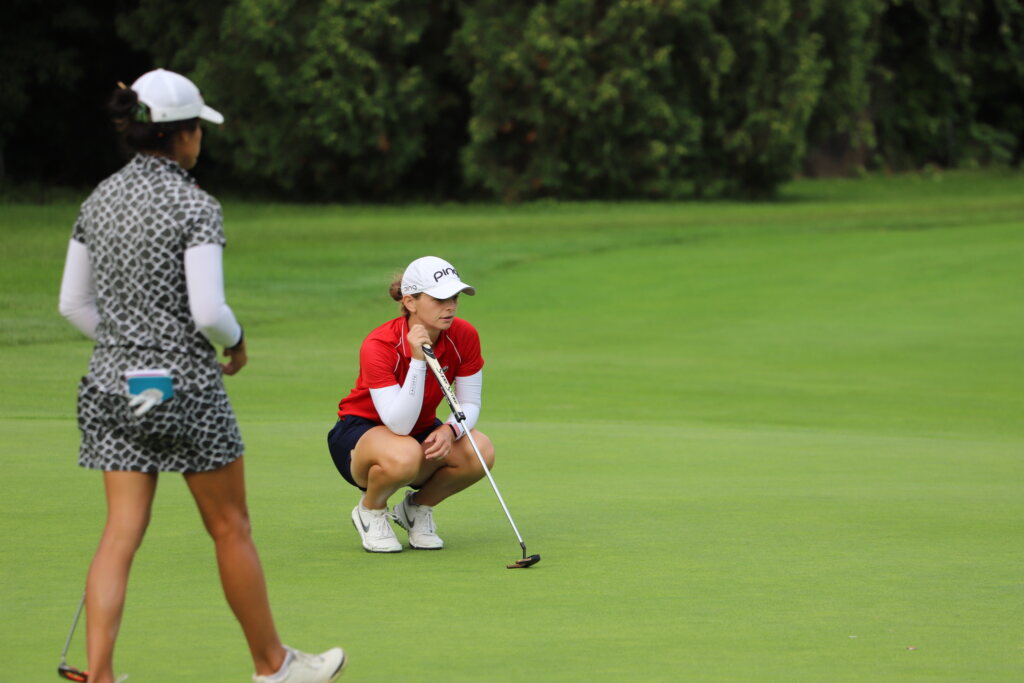 BY TIM IRVING
Emma Broze doesn't have a profile on the Symetra Tour website.
She is one of France's top up and coming golfers. After four years at Oklahoma State, finishing 12th in the NCAA Championships her senior year, Broze joined the Women's All Pro Tour (like first round leader Riley Rennell).
"I think spending four years there was great help because we played on a pretty hard course, always windy. Practicing in those conditions makes you better, " Broze (pronounced BRO-ZA) of her time in Stillwater, where she still lives."
A second round 65 and birdie on the last to take a lead that lasted the rest of the day.
"There are lot of like birdie chances out there so if you hit every fairway, you will have a chance to make one. The course is looking good, even though it is wet outside and I think it is a great course, " Broze said of Brook Lea.
Broze is one shot ahead of Rachel Rohanna. Riding high after a third place finish last week, Rohanna carded an eagle two on the par 4 fifth hole one her way to 66. Seeking her first victory since the 2017 Symetra Tour Championship, Rohanna was recently introduced as the head women's golf coach at Waynesburg University.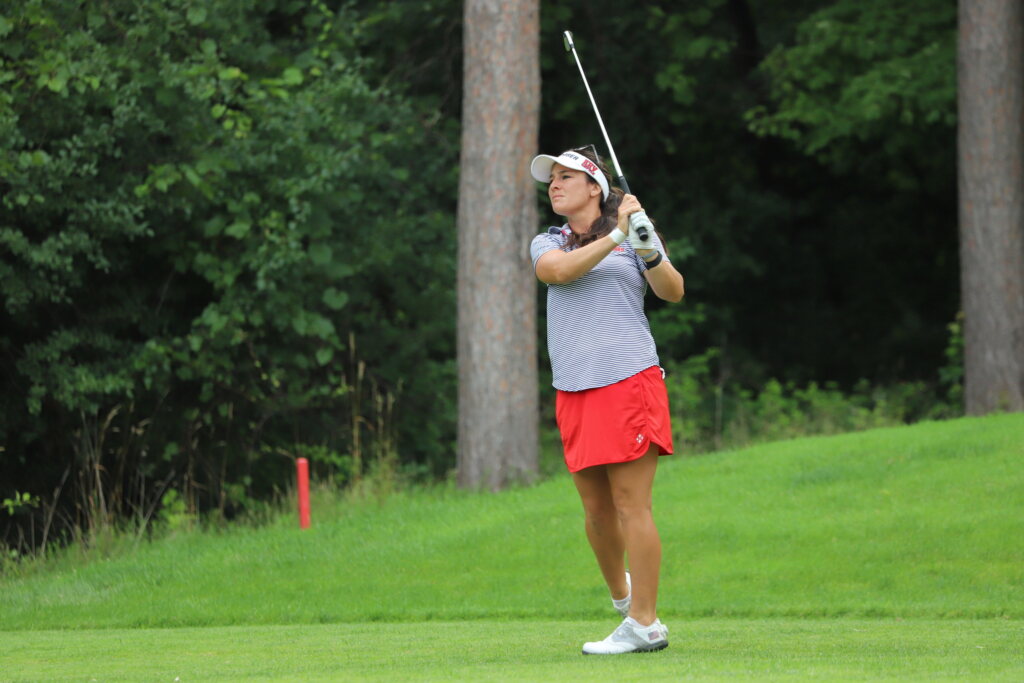 Three players are tied at six-under par; Min A Yoon, Lilia Vu, who is currently ranked sixth on the Symetra Tour money list and first round co-leader Allison Emery. The Wake Forest grad drained a birdie on the 18th to finish a round of 68.
Emery played with two other players who made the one-under par cut; Canada's Brittany Marchand is two-under par and Sierra Brooks is one of nine golfers one shot behind Emery at five-under. The threesome seemed to have a lot of fun together and Brooks and Emery already knew each other.
"When I took my official visit, she was the one I was the whole day, getting to learn about Wake (Forest). She's awesome and she was one of the players on the team, loved her personality, I could see myself playing there," Brooks said. "This is our job and it's serious and I take it serious but sometimes, that can cross the line into too serious and it's nice to have some friendly faces out there."
Among the other players at five-under, tour money leader Casey Danielson, after a second round 65.
One player who made the cut in dramatic fashion, Fatima Fernandez Cano. On the par three ninth hole, her final hole of the day, Cano used a seven iron for a hole-in-one to go from even-par to two-under.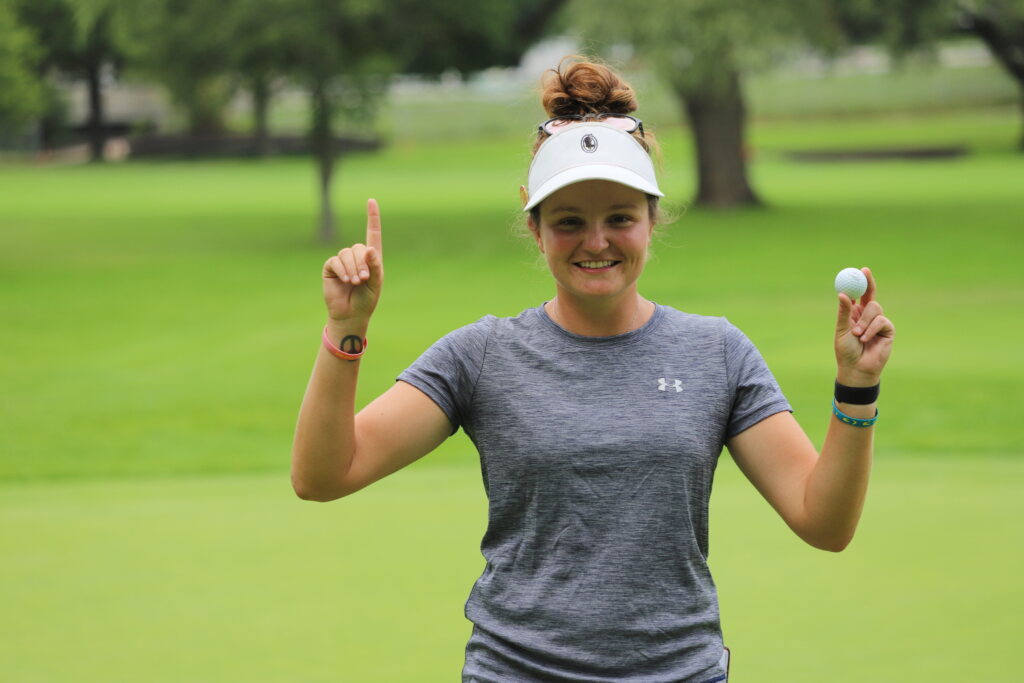 "It's my fourth hole-in-one but my first in competition. When I first hit it, it felt really good and it was right on line so I knew it was gonna be just short of the flag or very close."
Click here for third round pairings for the Danielle Downey Credit Union Classic